Are you alcohol dependent?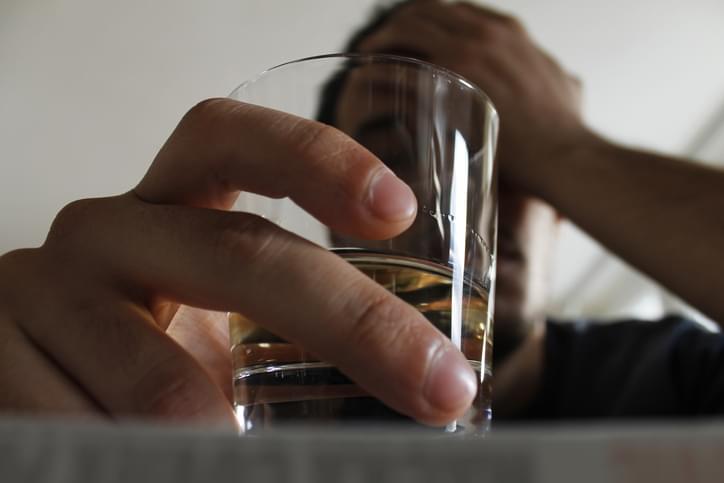 Alcohol dependence should not be confused with addiction – the two are separate issues, and one can lead to the other in the long-term. If you find it difficult to be in a social situation with others, or to relax at home or anywhere else without a drink to hand, you could be alcohol dependent. Figures from the NHS reveal that you are not alone, as nearly 9% of men and 3.5% of women in the UK are alcohol dependent. If you are alcohol dependent, you may experience symptoms when you do not consume alcohol, including:
– Feeling sick
– Shakes or feeling twitchy all over
– Raised temperature
– Sweating
If you are dependent on alcohol, you generally consider drinking to be one of the most important factors in your life – to the point that you can't go without it. It is therefore important to notice the signs of being alcohol dependent and act quickly before they intensify and lead to an addiction, in which you begin to abuse alcohol by drinking too much, or binge drink.
Anyone from any background can be alcohol dependent, and you do not have to be a regular, heavy or frequent drinker to be dependent on alcohol, either. Ocean Recovery can help you live a life free from the oppression of alcoholism. We have a compassionate approach to every kind of addiction, and offer rehab treatments in luxury accommodation based in Blackpool, with beautiful vistas overlooking the sea and Blackpool Beach. We want your stay with us to be about relaxation, calm and comfort, and offer lots of therapies to help you on your journey.
Signs and symptoms that you are alcohol dependent
Before you contact us at Ocean Recovery, you should conduct the following self-assessment to see if your relationship with alcohol is one of dependence that requires our help and treatment. Ask yourself the below questions, giving 'yes' or 'no' answers to each one in turn.
1. Is anyone in your family an alcoholic?
2. Have you ever turned to alcohol during stressful times or a major life change such as the death or a loved one or the loss of a job?
3. Do you want to drink at unusual times such as first thing in the morning?
4. Do you spend a lot of time thinking about alcohol and when you will have your next drink?
5. Could you not bear the thought of having a social event without alcohol?
6. Are you suffering withdrawl symptoms such as nausea and shaking, which disappear when you consume alcohol?
If you have answered 'yes' to three or more of these questions, you may require our assistance for  alcohol dependence and/or addiction. We can help at Ocean Recovery, as we have a range of treatments available that can help those with alcohol dependency to get back on track to a life that isn't dictated by thoughts of alcohol.
Physical and psychological effects of alcohol dependence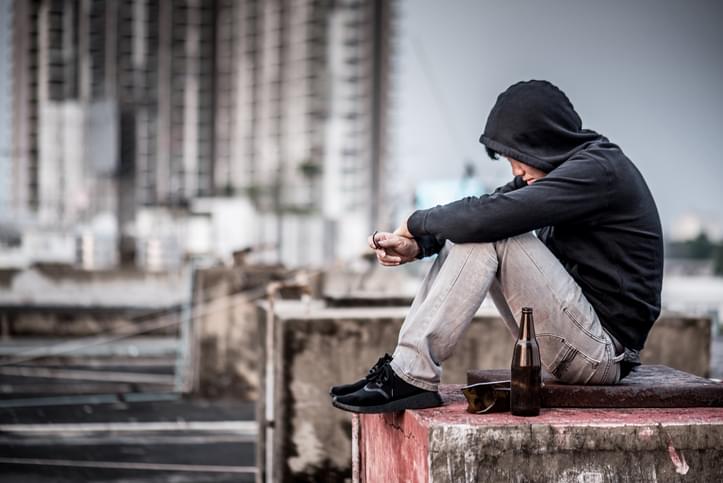 If you have an alcohol dependence, you risk doing severe damage to your health. Physical symptoms that can occur include an increased risk of raised blood pressure, stroke, heart disease, diabetes and liver disease.
Becoming alcohol dependent can also affect your mental health. You may experience mood swings, aggression, anxiety, depression and even suicidal feelings if you are becoming highly reliant on alcohol. As a result, relationships with loved ones can suffer, as well as your ability to do your job and carry out simple daily tasks.
When you do not drink, you may experience sudden side effects which can become debilitating. These will vary from person to person, and some people may not experience any at all, but most commonly reported is violent shaking, raised temperature, feeling sick, hallucinations, feeling disorientated, fitting and sweating. Psychologically, you may experience feelings of irritation, low mood and restlessness, with a strong desire to consume alcohol.
I'm alcohol dependent: what do I do?
A first step is to try and reduce the amount of alcohol you are consuming slowly and gradually. You can do this by taking breaks from drinking, which will lower your risk of dependency and also tolerance to alcohol. Those who become dependent on alcohol have a very high tolerance to it, to the point where their brain expects a daily alcohol intake. Gradually decreasing the number of times you drink in a week and taking break days can help immensely and reset your alcohol tolerance threshold.
Other ways you can manage your alcohol dependency include staying within the legal limit for alcohol intake, taking up a hobby (such as a yoga class) or doing exercise whenever you feel the need to drink, and talking to an organisation that can help put you back in control through speech therapy, such as Alcoholics Anonymous. It can take up to a year to finally break free from the effects of alcohol dependency and withdrawal symptoms. It is often recommended that once you are teetotal, you remain so to avoid relapse.
How we can help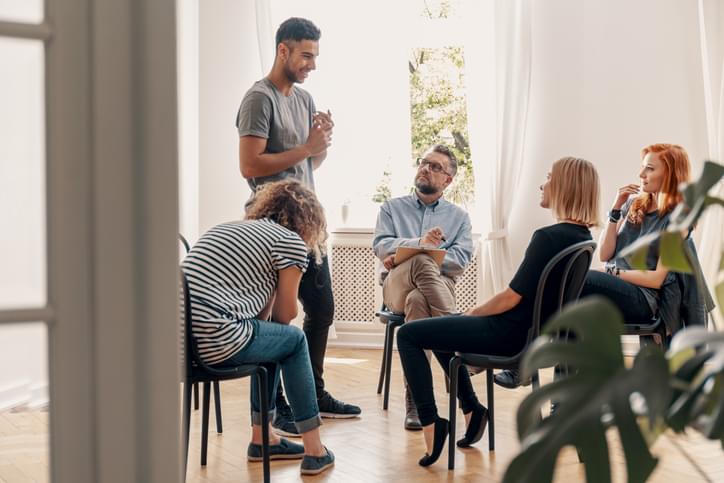 If you think you might need help or rehabilitation for alcohol dependence or addiction, contact us at Ocean Recovery. We want your rehab to be as comfortable and successful as possible. Our professional team are very experienced in planning detoxes that help and support those that want to emancipate themselves from alcohol dependence and addiction through rehab. We can give you effective guidance through a bespoke programme that focuses on healing your body, mind and soul with holistic practices that help you to curb your cravings for drink. We encourage mindfulness activities such as meditation, counselling and yoga to re-adjust your mindset and help you focus on relaxation and recuperation without distractions that you may have had, had you chosen rehab at home.
All of our staff members are deeply passionate and committed in supporting their clients at all times, and exercise the utmost discretion and understanding. Get in touch with us at Ocean Recovery today if you or a loved one has a suspected alcohol dependence that you fear could lead to addiction.