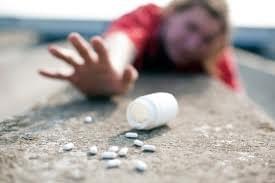 The first stage in your drug rehab is detox. Drug detox is where your body is given enough time to expel all drug residue from your system. Detox is arguably the most vital component of rehabilitation, although perhaps the toughest to tackle. Drug detox is conducted in a medically controlled environment where our qualified medical team observes your progress 24 hours a day until stabilisation is achieved.
A list of drug addictions we treat
A non-exhaustive list of drug addictions we treat at Ocean Recovery include:
How long detox lasts for
During drug detox, a number of unpleasant withdrawal symptoms are experienced. The severity of symptoms depends on the drug you consumed and the severity of your addiction. Drugs such as heroin involve withdrawal symptoms of a physical nature. This means you may require up to 15 days to 'stabilise' during detox. Drugs such as ecstasy display withdrawal symptoms of a mere psychological nature rather than physical. Therefore detox typically tends to last no more than five days. You may qualify for our rapid detox programme, for instance for heroin. Our standard drug detox runs for 10 days.
What happens during detox
Following detox patients are subject to a consultation with a consultant psychiatrist. During the 10-day drug detox programme you are subject to 24-hour a day medical observation. The amount of support you require during this time depends heavily on the nature of your drug addiction. Medications easing withdrawal symptoms are offered during detox. Our support staff ensure you receive four nutritious meals per day.
What happens after detox
Once drug detox is complete you move onto a programme of therapy and counselling-based rehabilitation. Various therapies are employed to help you overcome 'psychological triggers' causing your drug addiction.  You receive 18 months of FREE aftercare following the conclusion of your rehabilitation.
Are you a family member of a drug addiction?
If you are a family member of an addict, we offer an intervention service. Call today on 0125 353 0553 to enquire.
Contact us today for speedy admissions
Address: Ocean Recovery Centre, 94 Queens Promenade, Blackpool, Lancashire FY2 9NS We maintain clinics in Blackpool and London. Call for more information. Landline: 0125 353 0553 E-mail: [email protected]