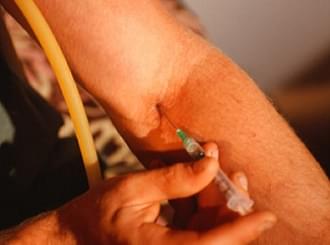 Heroin is one of the most dangerous drugs in the world. Many people have suffered from an addiction to heroin, and many continue to suffer. According to the United Nations, about 12 million people inject drugs like heroin in their body.  Heroin continues to be the drug that kills the most people, not only worldwide, but here in the United Kingdom as well. More than 2000 people died in 2016 because of heroin. One might think:' I should stop doing heroin now'. That is exactly what you need to do. However, it's not always that straight forward. Heroin is a very addictive drug, and it's extremely hard to get clean. However, it is possible. Every year, thousands of success stories tend to happen, and we can safely say it is easy if you want it badly enough. Heroin rehab could be the best thing to have ever happen to you.
Heroin addiction
Heroin is a drug made from morphine, which is extracted from a plant called the opium poppy. Opium is one of the oldest drugs there is in the world. At first, it was given to people who have struggled with insomnia, and for those who needed it as a painkiller.
Morphine is normally given out in hospitals as painkillers, for moderate to severe pain. Heroin is called diamorphine, as it is three times as strong as it's parent morphine. The reason it's used as a recreational drug, is the fact that it gives people a sense of euphoria. Euphoria is a sense where some one feels extremely happy and content. It is strongly addictive, as it is frequently listed as the hardest drug to quit if you're addicted.
How Heroin will ruin your quality of life
Heroin is dangerous. It could cause constipation, and as one would use needles to do heroin, sharing needles could be extremely dangerous. Often times, you could contact HIV from sharing needles with others. Through bloody needles, you could inject someone else's blood with HIV into yours. Also, a lot of people under the influence of drugs, will engage in risky sexual intercourse. The chances of you contracting a serious disease is much bigger once you become a heroin addict.
In the short term, heroin will cause some changes in your body. First time users will feel nauseous, and even experienced users will throw up at times. For users, strangely enough, it shows that it is strong heroin.
Long term, you'll lose weight at an alarming rate, and your appearance will be completely different. If heroin does not kill you, it will ruin your quality of life. If you are a heroin addict, or you're a user who worries about his future, there is no reason to lose hope yet. There are many clinics that can help you get rid of your addiction.
However, getting rid of your heroin addiction will not be that easy, as we stated before. You'll have to live with some heavy withdrawal symptoms.
Heroin Withdrawal symptoms
Many heroin withdrawals tend to be quite intense.  A lot of heroin users who want to start rehab, are discouraged when they see the list of withdrawal symptoms you'll have to live through. Heroin Rehab is, through all the hard work and pain you might go through, absolutely worth it. Knowing what will happen and knowing the side effects will help you get ready for the task ahead.
One of the main issues you'll go through, is extreme muscle aches and pains. The Heroin 'superflu' is another famed withdrawal symptom.  The symptoms you get to are very similar to the flu, but in a worse manner.
Depression
Diarrhoea
Vomiting/Nausea
Drug Cravings
Insomnia
Chills
Loss of Appetite
Heightened Heart Rate
Seizures
Heroin rehab
The withdrawal symptoms stated above, are quite serious. That is why it is extremely important, that you do your rehabilitation in a controlled environment, where there are professionals to guide you through your struggles.  At Ocean Recovery , we can help you get rid of your addiction, faster than you ever thought. Heroin rehab is a gradual process, which will work out in a few steps.
Step 1: Heroin detox
Detoxification means cleansing your body from a harmful substance. At nearly all rehab centres you'll have to go through a period of detoxification. In the case of heroin rehab, this means to stop using the drug. Withdrawal symptoms will soon follow.
Heroin has a short half-life. That means that the duration of the effects of the drug is fairly short, and it will be out of your system in a few hours. In comparison with cannabis for instance, which has a half life of a full month, this seems like nothing. However, that means that the withdrawal symptoms will soon follow.
Step 2: Post-detox
A very important step on the road to recovery. Once you feel slightly better from your withdrawal, you can start thinking towards changing your behaviour and way of thinking, so you will not have the urge to start doing heroin again. Many rehab centres will use rehabilitation techniques like Cognitive Behavioural Therapy. This is a therapeutic treatment with the aim to improve your awareness of your triggers.
Triggers are specific things or situations, that will start you craving for heroin.  Say, you might have had a stressful day and you feel like injecting yourself will make you feel much better. That thought process can be stopped through the help of CBT.
Another successful treatment method, is medication. In the United Kingdom, the use of methadone is allowed to treat people with a heroin addiction. Methadone is a synthetic drug that was originally manufactured as a painkiller, but has also been used as a substitute for heroin. It mimics the effects of heroin, and will be gradually reduced over time.
For quick access to heroin rehab call Ocean Recovery today
Call Ocean Recovery today to find out more.  Call on 0125 353 0553.  Alternatively, complete the enquiry form and a member of the team will respond shortly.
We maintain clinics in London and Blackpool. Click here to learn more about our alcohol rehab and drug rehab programmes. Learn about the treatment costs here.
Address: Ocean Recovery Centre, 94 Queens Promenade, Blackpool, Lancashire FY2 9NS
Landline: 0125 353 0553
E-mail: [email protected]