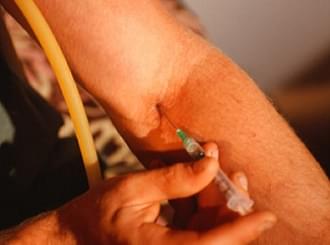 Heroin belongs in the opiate family of narcotics.  Heroin is produced from the opium poppy growing in central and southern Asia. Heroin is consumed in white or brown powder form. Users are able to smoke or injected heroin. If heroin is injected the powder is first dissolved in water. Once consumed users describe an intense feeling of relaxation. Heroin is classed as a painkiller and its legal form is prescribed as a painkiller.
Our heroin addiction rehabilitation programme
Ocean Recovery has developed an advanced heroin rehabilitation programme. Our rehabilitation and detoxification programmes aim to tackle both the physiological and psychological components of heroin addiction.
Heroin detoxification involves withdrawal symptoms. Such symptoms last for around 16 days after heroin was last consumed. Since our centre is residential in nature you are subject to 24-hour a day medical observation during this testing time. You are given the chance to 'taper down' heroin consumption slowly.
During heroin detox you may be offered drugs which ease withdrawal symptoms.  Drugs are sedatives.
Once withdrawal symptoms decline you are able to take part in counselling and therapy sessions. The aim of these sessions is to explore the reasoning behind your addictive behaviour and to help you overcome or avoid emotional 'triggers of addiction'. We also accommodate family-based therapy where members of your family attend the centre during your programme.
Therapy sessions are conducted by qualified psychotherapists, psychologists and psychiatrist. Therapy takes place with our therapist or alternatively within small groups.
Once therapy sessions draw to a close a fully tailored relapse prevention plan is drawn up. We encourage patients to engage Narcotics Anonymous once rehabilitation has concluded.  Free aftercare is provided for 18 months following completion of your programme.
Are you a family member of a heroin addict?
If you are a family member of a heroin addict, we offer an intervention service. Call today on 0125 353 0553 to enquire.
For quick access to heroin rehab call Ocean Recovery today
Call Ocean Recovery today to find out more.  Call on 0125 353 0553.  Alternatively, complete the enquiry form and a member of the team will respond shortly.
We maintain clinics in London and Blackpool. Click here to learn more about our alcohol rehab and drug rehab programmes. Learn about the treatment costs here.
Address: Ocean Recovery Centre, 94 Queens Promenade, Blackpool, Lancashire FY2 9NS
Landline: 0125 353 0553
E-mail: [email protected]