Drinking Amongst Pregnant Women on Rise
Quick Links
Quickly skip to parts of this page you are most interested in by clicking on any of the below links.
A recent study conducted by the University of Cambridge and published in the BMJ Open Journal reveals widespread alcohol consumption amongst pregnant women, particularly during the first twelve months of pregnancy.
The study concludes alcohol use amongst women is 'prevalent and socially pervasive across all social and economic glasses'.
The study's results
The study surveyed 18,000 women in the United Kingdom, Ireland, Australia and New Zealand. The study reveals women commonly drink alcohol whilst pregnant in all four of these countries. However Irish women were the 'worst offenders' with a huge 86% of women admitting to drinking alcohol whilst pregnant. In the United Kingdom this figure stood at 75%. In Australia and New Zealand this figure stood at 40% and 56% respectively.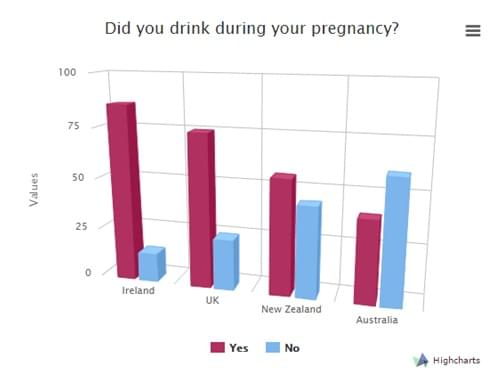 Shockingly up to 45% of Irish women admitted to binge drinking in the first twelve weeks of pregnancy. In the United Kingdom 33%, or one-in-three women admitted to binge drinking whilst pregnant.
The occurrences of drinking alcohol significantly fell during the second trimester of pregnancy (weeks 13-28).
The British Pregnancy Advisory Service said most of these women drank during their pregnancy because they did not realise they were pregnant.
Clare Murphy, Director of External Affairs at the British Pregnancy Advisory Service, said: "The prevalence of unplanned pregnancy in this country means many women may have an episode of binge drinking before they realise they are pregnant, but the monumental drop in reported binges by the second trimester suggests women alter their behaviour very quickly."
Those least likely to drink whilst pregnant
According to the study, those least like to drink whilst pregnant include:
Non-white women
Highly educated women
Women who already had one or more children
Obese women
Younger women
The risks posed by drinking alcohol whilst pregnant
There are several risks posed to the unborn child when the mother drinks alcohol. The most significant and well-known risk is the baby developing Foetal Alcohol Syndrome (FAS). Around 6,000 babies develop the illness in the United Kingdom each year. The NHS has a limited budget for treating those affected by the illness. FAS damages the child's mental and physical development, a condition the child carries for the rest of his or her lifetime.
What can be done to prevent this?
The authors of the study outline ways the Government could reduce the occurrences of women drinking alcohol whilst pregnant. The study recommends midwifes and other health care professions provide more information on the dangers of drinking whilst pregnant. The study also recommends the introduction of biological alcohol testing carried out on pregnant women throughout their pregnancy, a suggestion that has angered many, including the British Pregnancy Advisory Service.
The authors of this study said: "The findings of this study have direct application to policy and practice."
"Although low proportions of women engaged in heavy drinking, the adverse consequences of heavy alcohol consumption during pregnancy on birth outcomes, long-term gross motor function, and social, cognitive, emotional and behavioural outcomes in offspring make heavy gestational alcohol consumption a high public health priority. "
"Additionally, since most women who consume alcohol do so at lower levels where the offspring growth and development effects are less well understood, the widespread consumption of even low levels of alcohol during pregnancy is a significant public health concern."
In June 2015, Sir Al Aynsley-Green, the former Children's Commissioner for England Professor criticised the Government for what he termed the "political denial" and "inconsistent and contradictory advice" on the issue of whether women should or should not consume alcohol whilst pregnant.
The Royal College of Midwives director for midwifery, Louise Silverton, said: "The overall number of pregnant women who continue to drink alcohol during pregnancy is very concerning, as there is no evidence that any level of consumption is safe for the growing baby.
"This is why the RCM continues to advise women to abstain from drinking alcohol when pregnant or if trying to conceive. Drinking around conception and during the first three months may also increase the chance of having a miscarriage."
Conclusion
We hope you enjoyed this blog post on drinking alcohol whilst pregnant. At Ocean Recovery we offer a four-week alcohol rehab programme. Click here to contact our admissions team if you wish to learn more about this programme.
"Often it's the deepest pain which empowers you to grow into your highest self" – Karen Salmansohn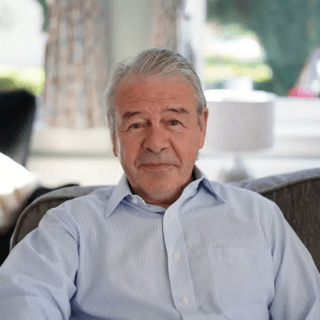 John Gillen
John is one UK's leading professionals in the addiction recovery industry. Pioneering new treatment techniques such as NAD+ and ongoing research into new therapy techniques such as systematic laser therapy, John is committed to providing the very best treatment for people throughout the UK and Europe. During his extremely busy schedule, John likes to regularly update our blog section with the latest news and trends in the industry to keep visitors to our site as well informed as possible on everything related to addiction treatment.
Request A Callback
Enter your phone number and a member of our team will call you back to discuss your recovery.
Download Our Brochure
For more information about the addiction services that Ocean Recovery offer, download our brochure.
Download our brochure
Do I need help?
A lot of people are unsure if there are suffering from addiction. Take these tests to find out if its effecting you without your knowledge.
Select your test and find out more