Legal Alcohol Consumption Age Set To Rise In Malaysia
Malaysia announced last week its intention to raise the age its citizens may legally drink alcohol. The current legal age for alcohol consumption is 18, but this is now set to raise to 21 in early 2016.
Lawmakers are reacting to what they claim to be recent increases in underage drinking.
The Malaysian Government also plans to introduce labelling requirements. Labels must detail the negative health consequences of drinking alcohol, including cancer.
Malaysia is a Muslim country. Over ninety percent of Malaysia's population is Muslim. Muslims are renowned for their anti-alcohol stance. However, Malaysia is where many international brewery companies have established their Asian HQ. This includes Guinness and Carlsberg. Malaysia is a powerhouse for the exportation of alcohol products to other countries in the region such as Singapore, Thailand, Vietnam and Cambodia. These exports are worth over $400 million per annum for the Malaysian economy.
Malaysia's largest alcohol industry consortium, the confederation of Malaysian Brewers Berhad, says around 3.5 million Malaysians drink alcohol on a regular basis.
Malaysia currently levies the highest excise taxes on alcohol than anywhere else in Asia.
Malaysia is not unique in Asia for passing tough laws on the sale of alcohol. For instance, Indonesia is considering legislation that will impose an outright ban on alcohol consumption, together with a jail sentence for people who defy the law. This would put Indonesia on the same footing as other Muslim countries such as Qatar and Saudi Arabia.
If you require alcohol rehab treatment, contact Ocean Recovery by clicking here.
Quick Links
Quickly skip to parts of this page you are most interested in by clicking on any of the below links.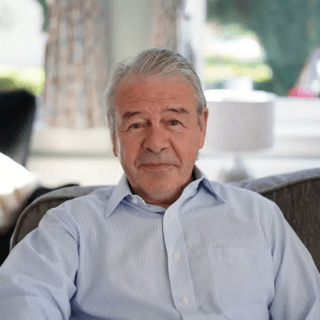 John Gillen
John is one UK's leading professionals in the addiction recovery industry. Pioneering new treatment techniques such as NAD+ and ongoing research into new therapy techniques such as systematic laser therapy, John is committed to providing the very best treatment for people throughout the UK and Europe. During his extremely busy schedule, John likes to regularly update our blog section with the latest news and trends in the industry to keep visitors to our site as well informed as possible on everything related to addiction treatment.
Request A Callback
Enter your phone number and a member of our team will call you back to discuss your recovery.
Download Our Brochure
For more information about the addiction services that Ocean Recovery offer, download our brochure.
Download our brochure
Do I need help?
A lot of people are unsure if there are suffering from addiction. Take these tests to find out if its effecting you without your knowledge.
Select your test and find out more