Benefits of Private Drug Rehab
Quick Links
Quickly skip to parts of this page you are most interested in by clicking on any of the below links.
In this article, we discuss the benefits of attending a private drug rehab clinic. This is the chief and for many, the only alternative to attending a council-funded rehab clinic. Given funding cutbacks since 2010, many people who experience drug addiction find it incredibly difficult to attend a council-funded rehab clinic, and so private treatment is often the only option available to them.
Drug addiction plagues many thousands of families throughout the United Kingdom. Some have labelled this a 'drug epidemic'. Nowadays, there literally exists thousands of drugs from which an addiction may arise from. This contrasts to a decade ago when there existed only a handful of drugs to choose from. The United Kingdom has also witnessed a US-style rise in the number of people addicted to prescription drugs.
Drug rehab clinics, whether statutory or private, provide clinical and psychiatric care for people suffering from drug addiction. This help allows these people to begin living their life drug-free. This is also known as living life 'in recovery'.
Drug use in the UK today
According to the UK Country Drug Report 2017, in the United Kingdom, between 2016-2017 there were:
2655 overdose deaths attributable
3% of young adults (16-34 years old) took cannabis in the last year
1% of young adults (16-34 years old) took cocaine in the last year
128,260 drug law offences
182 HIV diagnoses attributed to injecting drugs
330,445 high-risk opioid users
142,085 opioid substitution treatment clients
For those seeking treatment for drug addiction, cannabis is the most common substance amongst the UK population who experience these issues. Cannabis is followed by cocaine and then opiates.
It's believed many people in need of drug rehabilitation simply do not access treatment. Many of these people do not seek treatment due to denial. Many others attempt to access drug rehab services, but their addiction is not deemed sufficiently serious for them to access residential rehabilitation at taxpayers' expense. Some will be placed on so-called 'harm reduction programmes'. A prominent example of a harm reduction programme involved substituting street heroin for methadone.
Breaking drug addiction once and for all
When drugs are consumed, neurotransmitters such as dopamine in the brain are released. It's believed these neurotransmitters hijack a person's conscious will to stop taking drugs. An addiction thus becomes a largely involuntary act. The underlying chemistry of the addict's brain begins to change, and these changes become more pronounced as the addiction is allowed to continue unchallenged. When a person addicted to drugs attempts to quit their drug habit, overwhelming withdrawal symptoms may be experienced.
The best way to stop taking drugs under these conditions is to begin a residential and medically supervised detoxification programme.  Here, the chemical constitution of the brain will rebalance in a controlled and supervised manner. Substitution drugs are usually prescribed to slowly wean the client off drugs whilst minimising these withdrawal symptoms.
During the acute detoxification period, cravings typically ignite re-use of the drug in question. Cravings are also accompanied by a range physical and psychological withdrawal symptoms including nausea, abdominal pains, headaches, vomiting, depression, anxiety and paranoia.
When you attend a medically supervised rehabilitation programme, these negative withdrawal symptoms will be managed using a range of prescription medications. This is the approach whether you attend either a publically or privately funded rehabilitation centre.
Prescription medications help you transition to a state of sobriety without the risk of suffering from potentially fatal withdrawal symptoms such as a seizure or cardiac arrest. Depending on the drug you are addicted to, a drug detoxification may take anywhere between 7-21 days to complete.  Any detox programme worth its salt will also offer you a range of supplements and nutritious meals. This will help your body to overcome any physical damage that occurred whilst your body endured many years of drug addiction.
The benefits of private drug rehabilitation
For many people suffering from drug addiction, abstinence cannot begin until a medically and psychiatric rehabilitation programme has begun. During rehabilitation, you will enter recovery with the benefit of personalised treatment. Treatment will begin with a diagnostic and psychiatric assessment. You will also undergo a physical examination.  The assessment will also seek to determine your preferred learning style. Therapy techniques will be selected that best match your particular learning style.
Drug addiction usually affects the entire family. Some family members such as parents, your spouse or children may be significantly affected by your addiction. For this reason, private rehab clinics typically offer an element of family therapy. During family therapy sessions, family members will be given a voice to communicate any trauma they've experienced because of your drug addiction. This allows all parties to 'let off steam' and discuss how you both may rebuild bridges without forgetting the lessons you have learned during the period when you were addicted to drugs.
During your rehab programme at private rehab clinics, you will also take part in workshops. In these workshops, you will begin to develop coping skills to help you combat life's pressures without resorting to drug misuse. You will identify all your relapse triggers and you will be shown how to neutralise these triggers so relapse is unlikely to occur once your treatment programme has come to a conclusion.
During therapy sessions and workshops, you will also be taught to process negative emotions such as anger, stress and anxiety. This will allow you to strengthen your coping skills and build a solid psychological foundation upon which to build your long term recovery.
Nutrition is another area that's covered in-depth during your rehabilitation programme. Eating well helps to repair the damage inflicted on your health at the hands of your previous drug addiction. You will also learn a number of fitness routines that allow you to clear your thoughts and live out your days in a productive frame of mind.
Types of therapy
When you attend a private rehab clinic, therapy is typically offered in either group or individual, one-to-one, sessions. During one-to-one sessions, you will discuss in private with a therapist the underlying emotional causes for drug addiction. These reasons may include childhood trauma, negative beliefs, low self-esteem and dually diagnosed mental health issues. One-to-one sessions help you uncover and heal the mental causes of addiction. This therapy is highly personalised, and thus highly effective.
Group therapy sessions typically complement one-to-one therapy sessions. One-to-one therapy sessions will desensitize your feelings towards the emotional causes of your addiction. Once you've rationalised and understood these reasons, you will then feel more at ease talking about these issues in a group setting.
Treating dual diagnosis/mental health issues
The link between addiction and mental ailments is well established. For this reason, most private rehab clinics offer mental health treatment alongside addiction treatment. In fact, these two forms of treatment are arguably one and the same thing. Common mental ailments treated at a residential clinic include anxiety, depression, bipolar disorder, post-traumatic-stress disorder (PTSD), schizophrenia and hypomania.
Many people suffering from these mental disorders choose to consume drugs as a way of self-medicating in order to 'treat' the symptoms of these underlying conditions. Studies prove addiction treatment that addresses these symptoms is superior to treatment that solely addresses the symptoms of drug addiction without having any regard to these underlying psychological problems.
When rehab concludes
Towards the conclusion of your rehab programme, you will begin to make transitional arrangements. During this time you will work out a relapse prevention plan with your key worker. This person is typically not a therapist, but somebody who works closely with you throughout your time at a private rehabilitation clinic. You will be encouraged to join a 12-step mutual support group in your local region. You may also be referred to an intensive aftercare programme, also taking place in your local area.
This transitional arrangement allows you to anticipate and avoid relapse right from the get-go. You will be given the tools and resources to analyse your environment so you may avoid relapse triggers and thus guard your recovery whilst it is most vulnerable to powerful relapse cues.
Aftercare
The vast majority of private rehab clinics will offer aftercare services. These services help you remain in recovery following discharge from the clinic's care. You will typically benefit from a range of 'check-in' calls or meetings and alumni events taking place throughout the year. You may also be paired with a 'sober companion' or 'sponsor'. This person will help you remain in recovery and be available to you during the first 12-months following discharge from the rehab clinic.
Find a rehab programme that's right for you
Step One Recovery is a national network of treatment clinics located across the United Kingdom. Every day, Step One Recovery assists hundreds of people affected by drug addiction. To discover how we may assist you or your loved one, contact us today on 01253 847 553.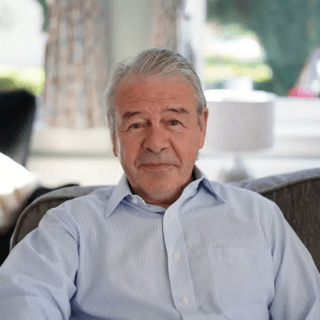 John Gillen
John is one UK's leading professionals in the addiction recovery industry. Pioneering new treatment techniques such as NAD+ and ongoing research into new therapy techniques such as systematic laser therapy, John is committed to providing the very best treatment for people throughout the UK and Europe. During his extremely busy schedule, John likes to regularly update our blog section with the latest news and trends in the industry to keep visitors to our site as well informed as possible on everything related to addiction treatment.
Request A Callback
Enter your phone number and a member of our team will call you back to discuss your recovery.
Download Our Brochure
For more information about the addiction services that Ocean Recovery offer, download our brochure.
Download our brochure
Do I need help?
A lot of people are unsure if there are suffering from addiction. Take these tests to find out if its effecting you without your knowledge.
Select your test and find out more