How To Make A Party More Fun For Non-Drinkers
For quite a lot of people, Christmas can be a bit of a struggle. Drinking alcohol over Christmas is part of British culture, and it can be extremely difficult for those who are non-drinkers. Some might not drink due to health reasons, and some might not drink to due to religious reasons.
However, there are also quite a few people who tend to struggle with controlling their alcohol intake, and are completely clean. Some people tend to be a lot more sensitive to addiction, and alcohol can become a dangerous and destructive force in their life. For those that are in rehab, it can be extremely difficult to abstain your urge to drink over the festive season, as everybody around you is drinking, while you are a non-drinker.
As a family member, friend or partner, you can do your bit too to ensure the non-drinkers will not feel excluded.  A few pointers on how to be more inclusive for the abstainers in your life.
1.     Do not judge, as you do not know what goes on
Strangely enough, being a non-drinker at a party has become a anomality. In a sense, alcohol is a tool for people to lower their inhibitions at social events, and to feel less socially awkward. This might lead to a general misconception to the idea that if you don't want to drink, you're boring.
That couldn't be further from the truth. A lot of people have their valid reasons for not drinking as stated above, and no one should be making them feel singled out.
2.     Do not ask too many questions, and respect their privacy
A lot of the reasons for abstaining from alcohol, are personal. Asking someone why they don't drink is at a social event can become a quite sensitive subject at the dinner. You can always ask them when you're sober.
3.     Accommodate
If you could accommodate those who are abstaining from alcohol, it would go a long way to make the non-drinkers feel more comfortable at the event. This way they would not be pressured into doing things they do not want to do. A recovering alcoholic might feel that it's the occasion to give in and make excuses to drink
4.     That includes changing traditions (a bit)
When everyone is having one of those drinks you used to have during better times, when your parents used to pour you just one glass of mulled wine, as a non-drinker you might feel lonely and excluded. That's why some simple, alcohol-free eggnog could help your non-drinking guests feel warm and snugly too.
5.     Sobriety can be fun too
If someone is sober, that does not mean that they're no fun whatsoever. There are enough people in the world, who can also party without needing a substance to fuel their wild side. You might also risk alienating your friend/family member, as that sends out an insulting message if you don't get invited for not drinking .
6.     No Pressure!
There is nothing worse than pressuring a person into drinking. You must realise, again, that a person might do something that can have repercussions for them. Would you want to be that person that pressured an ex-alcoholic back down the pitfall of alcohol abuse?
7.     Enjoy yourself
No non-drinker will purposefully make you feel guilty. If a teetotal person goes to a Christmas party, they surely know that alcohol will be served throughout the night. No need to keep apologising for having a drink.
Are you someone who feels worried about their alcohol intake? Give us a call, or read more about alcohol abuse here.
Quick Links
Quickly skip to parts of this page you are most interested in by clicking on any of the below links.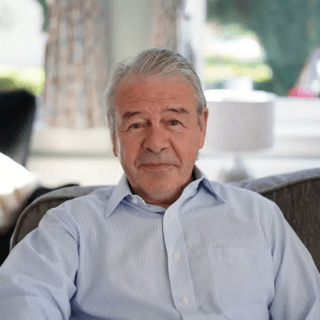 John Gillen
John is one UK's leading professionals in the addiction recovery industry. Pioneering new treatment techniques such as NAD+ and ongoing research into new therapy techniques such as systematic laser therapy, John is committed to providing the very best treatment for people throughout the UK and Europe. During his extremely busy schedule, John likes to regularly update our blog section with the latest news and trends in the industry to keep visitors to our site as well informed as possible on everything related to addiction treatment.
Request A Callback
Enter your phone number and a member of our team will call you back to discuss your recovery.
Download Our Brochure
For more information about the addiction services that Ocean Recovery offer, download our brochure.
Download our brochure
Do I need help?
A lot of people are unsure if there are suffering from addiction. Take these tests to find out if its effecting you without your knowledge.
Select your test and find out more