How Long Does Cannabis Stay in Your System?
Cannabis hair, blood and urine testing.
Lasting effects of cannabis in your system
Ingesting cannabis – whether that is by inhaling or eating it – has strong effects, but they tend to fade very quickly. Within a few hours you should be sober again. However, in the case of the remains in your system – a few hours will not be enough on the other hand.
It takes some amount of time before the drug is undetectable in your system. In this blog post, we shall look at the half life of cannabis.
How Long Does Cannabis Stay in Your System? Blood Testing
Blood testing is not often use in order to detect cannabis, as the drug is fairly quickly eliminated from your blood. However, it depends on the amount and frequency of your cannabis usage. If you are occasional user of cannabis, it might be in your blood for only 24 hours. People who tend to smoke more regularly, will have the drug in their blood for a longer time, varying from 5 days to two weeks. The strain of cannabis you ingest also plays a part in the half-life of the drug.
THC – the active substance in cannabis – is the material tested for in blood. The half-life of cannabis is dependent on the concentration of THC within the cannabis you have ingested, in other words. A weaker strain of cannabis will leave your bloodstream as quickly as a weaker cannabis strain.
How Long Does Cannabis Stay in Your System? Urine Testing
The most common way of testing for the presence of THC in a human body, is by urine testing. The reason being that cannabis does not break down as easily through urine. A one-off smoker will find that weed stays in the system for about a week, and a regular user could test positive for THC as long as three months after last using the drug
How Long Does Cannabis Stay in Your System? Hair Follicle Testing
Hair Follicle Testing is used by various testers to detect heavy cannabis use. If you are a recreational user who rarely ingests cannabis, hair follicle testing would not be effective. This is  due to the fact that cannabis particles would only show up in your hair after repeated cannabis use for a prolonged period of time.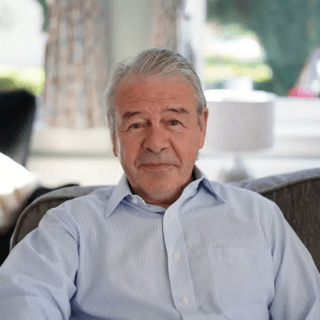 John Gillen
John is one UK's leading professionals in the addiction recovery industry. Pioneering new treatment techniques such as NAD+ and ongoing research into new therapy techniques such as systematic laser therapy, John is committed to providing the very best treatment for people throughout the UK and Europe. During his extremely busy schedule, John likes to regularly update our blog section with the latest news and trends in the industry to keep visitors to our site as well informed as possible on everything related to addiction treatment.
Request A Callback
Enter your phone number and a member of our team will call you back to discuss your recovery.
Download Our Brochure
For more information about the addiction services that Ocean Recovery offer, download our brochure.
Download our brochure
Do I need help?
A lot of people are unsure if there are suffering from addiction. Take these tests to find out if its effecting you without your knowledge.
Select your test and find out more