Latest report by PHE shows Opiate and Crack Cocaine use is on the rise
The rise of opiate and crack cocaine use
When looking at previous data provided by Public Health England, both opiate drug use and crack cocaine consumption have risen by 4.4% between 2014-15 and 2016-17. This has been presented as a national warning, effecting many areas of the United Kingdom.
From the above statistics, with more addictions developing, the demand for expert rehabilitation support has increased significantly when comparing to previous years. As greater drug consumption can lead to addiction, life-threatening effects can arise, influencing both physical and mental health issues. Here is where the concern is placed, demanding more medically supervised support.
Data by the PHE has also uncovered how drug abuse, especially crack cocaine has increased amongst each age range, presenting a high-risk problem. Over the years, a steady rise of drug use has been noted, indicating key factors influencing this trend. See below a breakdown of causes known to influence the rise in crack cocaine use…
Why are people consuming crack cocaine greater?
With concerns that consumption of crack cocaine and opiate drugs will continue to rise as years go by, research has been completed to identify the key reasons for this rise. An investigation by both PHE and the Home Office has uncovered many reasons why consumption is on the up, resulting in developments from previous years.
Findings have shown that crack cocaine use has increased due to:
Easy accessibility to crack cocaine: One of the key reason's interviewees believed a rise to be present focused on accessibility. It is now easier to access crack cocaine when comparing to other opiate drugs. To most, a quick message to a local dealer can soon land immediate consumption of crack.
Crack is currently more affordable than other drugs on the market: With accessibility on the up, smaller quantities of crack cocaine is sold, reducing immediate costs. To those with addictions, this is presented as affordable when comparing to other dangerous substances.
A reduced focus on drugs by the police: As the normality of drug consumption rises, interviewees stated that less police visibility and involvement has led to greater use. With less police officers manning the streets across the UK, accessibility has taken off, influencing an easier environment to use crack cocaine.
More pressure to consume crack over other drugs: Some data has shown that greater marketing by drug dealers has been placed on crack cocaine, adding pressure to consume over other opiate drugs. It is found that if a dual addiction of both crack and opiate drugs is present, greater demand is likely, influencing a greater spend. This mindset has been taken on by suppliers, with the motivation to make more money by pushing
Less stigma attached to crack cocaine: As other drugs enter the market, interviewees from recent research suggested that less stigma is now placed on crack As the stereotype drops, more people are likely to try and consume crack cocaine.
The effects of drug use on rehab centres
From the concerning facts and the influential factors above, although a rise for future years hasn't been noted, there is great concern for those using both crack and opiate drugs. Although the demand for expert support has risen, new steps must be put in place to reach those with addictions.
As concerns grow for the UK, it is important that these rehabilitation steps are put in place before greater damage is caused. Research suggests that the stigma of crack cocaine use has decreased, normalising the drug. This factor will influence greater consumption within a number of demographic groups. Before this scenario occurs, steps across the UK should be put in place to reduce cocaine accessibility and demand.
Receive support through rehab centres like ours here at Ocean Recovery Centre
Although we cannot reduce the accessibility of cocaine on the streets, here at Ocean Recovery Centre, we specialise in helping individuals with drug addictions recover long-term. We achieve this by offering residential rehab programmes, offering our industry leading addiction treatments.
From around the clock expert support, to our recovery designed treatment options, we have a high success rate in helping those with opiate drug and crack cocaine addictions recover. The treatment options we offer at our rehab centre include drug detoxes, cognitive behavioural therapy, group therapy, holistic therapies and counselling sessions. Each are evidence-based and tested to help individuals with addictions to the likes of crack cocaine disconnect physically and psychologically.
One step we do take here at Ocean Recovery Centre when considering future drug consumption is our educational services. Here we will increase our clients understanding of drug abuse and the long-term effects it can have, with the aim to reduce any further consumption. As research suggests, those with current opiate drug addictions have greater susceptibility to using further drugs like crack cocaine. Therefore, we will ensure that all of our patients are aware of these detrimental effects. This will be achieved by teaching relapse prevention and coping mechanisms, ensuring our patients are prepared once they leave our centre.
To further reduce cocaine abuse, our team are on hand to also support family members. Sometimes, family members can be completely unaware of their loved one's addictions. By sharing the probability of further crack cocaine consumption, and ways to prevent this, we are hopeful that statistics will drop in the UK. A further strategy of ours to support PHE and the Home Offices goals is our aftercare services. Research also suggests that those recovering from an opiate drug addiction may turn to crack cocaine to balance out the withdrawal symptoms. Here at Ocean Recovery Centre, we ensure our clients are maintaining recovery by offering consistent support groups and educational sessions.
If you are concerned that your crack cocaine consumption is rising or believe an addiction to any further opiate drug is on the horizon, please reach out for our expert support today. Without medically supervised support, detrimental scenarios can occur. Boost your knowledge of drug use and its dangers by completing one of our rehab programmes here at Ocean Recovery Centre.
Quick Links
Quickly skip to parts of this page you are most interested in by clicking on any of the below links.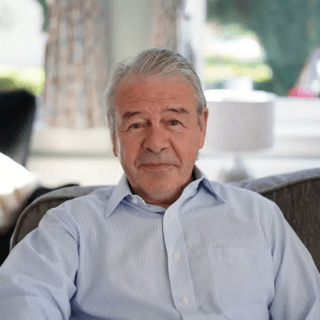 John Gillen
John is one UK's leading professionals in the addiction recovery industry. Pioneering new treatment techniques such as NAD+ and ongoing research into new therapy techniques such as systematic laser therapy, John is committed to providing the very best treatment for people throughout the UK and Europe. During his extremely busy schedule, John likes to regularly update our blog section with the latest news and trends in the industry to keep visitors to our site as well informed as possible on everything related to addiction treatment.
Request A Callback
Enter your phone number and a member of our team will call you back to discuss your recovery.
Download Our Brochure
For more information about the addiction services that Ocean Recovery offer, download our brochure.
Download our brochure
Do I need help?
A lot of people are unsure if there are suffering from addiction. Take these tests to find out if its effecting you without your knowledge.
Select your test and find out more