Known as the industry's "dirty little secret", alcohol abuse appears to be rife in the hospitality industry with chefs and other food industry workers being the most affected.
This issue was made more widespread by celebrity chef Gordon Ramsay, who has given interviews and even produced a documentary on the issue.
Alcohol abuse and chefs who work long hours with stressful conditions go hand in hand. It's particularly easy to fall into the trap because of how readily available alcohol is in that working environment. Some customers will even tip chefs with drinks which means there's a ready supply of alcohol available that can be hard to avoid.
People in stressful environments often turn to alcohol because of the relaxation benefits it offers. It usually starts with a drink or two at the end of a busy week, moving to more frequently at the end of the day and then eventually it can start to bleed into work time during the day.
Why alcohol abuse is rife in the food industry
Kitchens are probably not where most people expect alcoholism or drug addiction to be so prominent.
However, long hours and stressful working conditions are commonplace in the restaurant industry which is a huge factor in the drug epidemic in this industry. It's a fast-paced line of work as chefs and other kitchen staff have to work quickly to serve customers or face the dreaded bad reviews.
Research from trade union Unite found that 27% of chefs have turned to alcohol to help them get through a shift. However, that's not the only problem. Besides alcohol, chefs are commonly turning to other substances including Class A drugs like cocaine.
During our work with alcoholics and drug users, it's evident that both mental health conditions and environmental factors can be integral to the addiction developing. Both of which can be an issue in this industry. Substance abuse in the food industry is almost inevitable for those with mental health issues such as stress.
It's not just alcohol – There is a cocaine problem in the restaurant industry
While alcohol may be used to help chefs relax in a stressful environment, exhaustion can lead to chefs seeking out stimulants instead. Cocaine and speed are the most common ones, which help to keep tired and overworked chefs on their feet throughout a busy day and night.
Gordon Ramsay's ITV documentary Gordon Ramsay on Cocaine brought light to the issue that has been in the restaurant business for quite some time. He says that all except one of the toilets in his 31 restaurants had traces of cocaine found.
His famous anecdotes about cocaine in the restaurant industry tells stories of how customers would take plates to the toilets to do lines or ask for their souffle to be dusted with cocaine rather than icing sugar.
After the death of one of his head chefs David Dempsey as a result of a cocaine overdose, Ramsay highlighted the dangers of drug abuse in a culture that promotes a "work until you drop" work ethic.
Another well-known example of this was with celebrity chef Anthony Bourdain, who had a long time struggle with drug addiction and alcohol abuse.
After Ramsay's documentary, David Turnbull, a regional officer for Unite told MUNCHIES that people should look at why restaurant workers turn to drugs in the first place.
He said: "Chefs are resorting to the use of drugs and alcohol because of the relentless and punishing hours they are expected to work. Working 50 to 60 hours a week on a regular basis takes its toll and chefs in the UK are suffering because employers simply do not allow a proper work/life balance."
Why does the restaurant industry make industry workers turn to drugs and alcohol?
Both Turnball and Ramsay highlight that this is more than a case of mental health issues of the individuals involved.
There is a culture that promotes an unhealthy work/life balance, with long hours, short breaks and high stress. These factors, paired with the ready access to alcohol and even cocaine, alongside underlying mental health issues make substance abuse not only common, but almost expected in this industry.
Even if someone did get help for their substance abuse and addiction, staying sober in such a high pressure environment can be very difficult.
It's something that most people would struggle to do through willpower or even family help alone. Professional treatment is usually the only way that people can stay sober because it gives you the tools you need to avoid triggers and deal with them when they occur.
Get help with your drug and alcohol addiction
If this is something that has affected you, it's not too late to get help. Whether you yourself work in the restaurant industry or another high pressure environment, help is at hand.
The Ocean Recovery Centre has helped countless people in your position to get control over their addictions. We offer residential, inpatient care to help you get away from the stress and environments that trigger substance abuse.
This enables you to focus entirely on your sobriety and identifying the reasons for the substance abuse in the first place. We provide treatment for mental health conditions such as stress to help you deal with the underlying health issues that have led to you struggling with addiction.
With our detox programme and different types of therapies on offer, you'll be sure to get control over your drug or alcohol addiction so you can get back to being your old self.
We will help you get booked into our rehab centre and provide transportation for you to get there. This gives you one less thing to worry about. When you contact us, we'll get your set up and settled in our rehab centre after a consultation. Our service aims to be simple and hassle-free so you can start getting help as soon as possible.
For more information or to get set up for a consultation, you can call the Ocean Recovery Centre directly on 01253 847 553 or text HELP to 83222.
Quick Links
Quickly skip to parts of this page you are most interested in by clicking on any of the below links.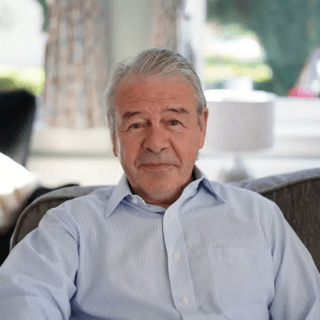 John Gillen
John is one UK's leading professionals in the addiction recovery industry. Pioneering new treatment techniques such as NAD+ and ongoing research into new therapy techniques such as systematic laser therapy, John is committed to providing the very best treatment for people throughout the UK and Europe. During his extremely busy schedule, John likes to regularly update our blog section with the latest news and trends in the industry to keep visitors to our site as well informed as possible on everything related to addiction treatment.
Request A Callback
Enter your phone number and a member of our team will call you back to discuss your recovery.
Download Our Brochure
For more information about the addiction services that Ocean Recovery offer, download our brochure.
Download our brochure
Do I need help?
A lot of people are unsure if there are suffering from addiction. Take these tests to find out if its effecting you without your knowledge.
Select your test and find out more