Taking The First Steps Towards Recovery
Quick Links
Quickly skip to parts of this page you are most interested in by clicking on any of the below links.
Recovery from addiction isn't easy, and will take a lot of work and a lot of time until you are able to consider yourself 'recovered'. For many addicts, though, the first steps are the hardest, as this is the point at which you have to accept that you have a problem, and make the frightening decision to make real changes in your life that might be hard or even painful.
The five stages of addiction recovery are:
Awareness
When you first become aware that you might have a problem with a substance, you are already on the right path towards recovery. Even if, at this stage, you haven't made a decision to change anything, the fact that you have come to realise that your addiction is not 'normal' or healthy, means that you are somewhat open to a different way of life.
Consideration
At this point, you make a step further towards recovery, going from simply being aware that there is a problem to actually considering what steps you can take towards change. This is the point at which you might start to think about your friends and family, and how your addiction might be affecting those around you.
Exploring Recovery
At this stage you have almost started to make a commitment to recovery, rather than just thinking about it. This is the point at which you may start to research what recovery options you have, what you might have to do in order to live a sober life and how your life could change if you do break free of your addiction.
Because this phase involves active steps towards beating your addiction, many consider it the first real step in the recovery process, and is the one during which many addicts will decide to enter treatment.
Early Recovery
This is one of the most exciting times in the recovery process for the addict and their loved ones, but is also one of the most fraught.
During the earliest days of recovery many addicts find themselves becoming almost 'addicted' to their new, clean lifestyle. They are feeling the physical and social benefits of recovery and are excited about the possibilities opening up to them. However, this 'buzz' quickly wears off and this is why relapse is also very common during this early stage.
Recovery and Maintenance
As you settle into recovery, you will start to understand the level of willpower and work that will need to go into your ongoing recovery every day. With luck, you will have been working with medical professionals and a treatment centre that provides a solid foundation for maintaining your recovery, including a support system that can help you through the toughest times.
Getting professional treatment for an addiction is one of the best ways to ensure that you are supported through every step of your recovery. Whilst many addicts do make it through their recovery process on their own or with the support of friends and family, there are a whole host of options available to addicts in the UK, that provide the help and support needed to make the process easier.
It makes sense to look into these before you make a commitment to recovery, so that you can sensibly set yourself goals and ensure that you have the tools at your disposal to help you through the most difficult days.
So what options should you look into to support your recovery? Here are some of the tools you might want to utilise:
Support Groups
Working with other people is key to recovery. A lot of addicts feel very alone in their recovery, as they feel that they are the only person in the world who has behaved this badly, or struggled with these issues. Support groups for people with the same addictions as you ensure that you are able to openly discuss your issues with people that have felt exactly the same way, and get the support and understanding that you need. Not only this, but recovery often requires you to cut off a lot of your social circle, and a support group can help you to replace these people in a healthy way.
Research
Look into what treatment and recovery options are available to you and in your area by doing some online research. This will help you to uncover the options that are available to you so that you can discuss these with your support group, doctor, friends and family. Research can also help you to understand what to expect from recovery, so that it is not such a worrying and frightening unknown before you begin. Finally, if you are looking for residential treatment, this will help you to find the right option for you regarding your personal circumstances, needs and addictions.
Loved Ones
It is so important to have the support of your loved ones when you go into recovery, as times are likely to get tough and knowing that you have a support system of people that love you can make you feel much safer, and much more likely to continue! When choosing the loved ones that you want around you, remember that there are certain people in your life that will have been enablers and helped your addiction to continue, and thus are not the right people to stay with you through treatment.
Get Professional Help
The best way to go through recovery is with a supportive and professional treatment plan. A residential treatment centre offers a neutral and comfortable place to detox and recover, with round-the-clock medical assistance and a variety of group and individual counselling options to delve deeper into the psychological side of your addiction, once the physical cravings are being dealt with.
Ocean Recovery Centre provides all of this and more, with a host of wellbeing and social activities also provided so that you can make friends and learn more about yourself and how to socialise once you can no longer rely on the crutch of your addiction to get you through.
Call 01253 847 553, or text HELP to 83222 to find out more. The team at Ocean Recovery Centre is here to help.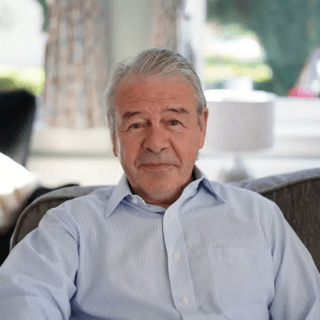 John Gillen
John is one UK's leading professionals in the addiction recovery industry. Pioneering new treatment techniques such as NAD+ and ongoing research into new therapy techniques such as systematic laser therapy, John is committed to providing the very best treatment for people throughout the UK and Europe. During his extremely busy schedule, John likes to regularly update our blog section with the latest news and trends in the industry to keep visitors to our site as well informed as possible on everything related to addiction treatment.
Request A Callback
Enter your phone number and a member of our team will call you back to discuss your recovery.
Download Our Brochure
For more information about the addiction services that Ocean Recovery offer, download our brochure.
Download our brochure
Do I need help?
A lot of people are unsure if there are suffering from addiction. Take these tests to find out if its effecting you without your knowledge.
Select your test and find out more