Could Drug Use & Smoking Increase Risks Of Coronavirus?
Quick Links
Quickly skip to parts of this page you are most interested in by clicking on any of the below links.
Whilst it has always been understood that being older or having underlying medical conditions could cause complications with Covid-19, simply because they leave you more vulnerable to infection and illness, the US Centers for Disease Control and Prevention has recently updated its advice and recommendations to include those who smoke, vape or have substance abuse disorders.
The thought behind this lies with the nature of the coronavirus, which attacks the lungs. For those who smoke and vape, their lungs are far more vulnerable to attack and illness, and this could make it harder to fight off the disease.
Stanton Glatz, professor of medicine and director of the Center for Tobacco Research Control and Education at University of California, wrote in a blog: "When someone's lungs are exposed to flu or other infections the adverse effects of smoking or vaping are much more serious than among people who do not smoke or vape,"
"Vaping affects your lungs at every level. It affects the immune function in your nasal cavity by affecting cilia which push foreign things out…[T]he ability of your upper airways to clear viruses is compromised."
Those with opioid addictions often suffer from respiratory illnesses, meaning that they are also vulnerable to Covid-19, and this is compounded by the fact that individuals with a substance abuse disorder are also more likely to be homeless or incarcerated, meaning that they face more challenges with regards to transmission of the virus.
Smoking And Covid-19
It is statistically proven that those who smoke face increased risk of respiratory infections with serious complications, such as acute respiratory distress syndrome. This can be brought about by something as simple as the common cold, and with coronavirus the disease specifically attacks the lungs, increasing this likelihood substantially.
According to Stanton Glatz, the odds of a Covid-19 case becoming more serious, even leading to death, are 14 times higher in people that smoke. Prof. Glatz cited a Chinese study, published in the Chinese Medical Journal in February, which also found that smokers had a 14% higher chance of developing pneumonia than those who did not smoke.
When it comes to vapers, the U.S. Food and Drug Administration has recently updated its advice with regards to Covid-19. Previously, the agency had announced that vapers with underlying health conditions may be at increased risk from coronavirus but has since updated this. The FDA said, in an emailed response to a question from Bloomberg News: "E-cigarette use can expose the lungs to toxic chemicals, but whether those exposures increase the risk of Covid-19 is not known."
However, its advice for tobacco smokers has gotten more serious, saying: "Cigarette smoking causes heart and lung diseases, suppresses the immune system, and increases the risk of respiratory infections,"
"People who smoke cigarettes may be at increased risk from Covid-19, and may have worse outcomes from Covid-19."
Are Smokers Actually Quitting?
Unfortunately, despite the ongoing advice from experts and scientists, research has shown no change in the smoking habits of people across the world. According to a global survey, downloads of smoking cessation apps have stayed the same as they were pre-coronavirus. Whilst some apps have seen increased use, others have experienced a stark drop, indicating that the risks are not affecting the general population's decisions to smoke.
Experts believe that this could be connected to the fear and anxiety that people are experiencing due to the virus. Times of high anxiety and stress often make people smoke more, and people are already well aware of the risks of smoking, meaning that this further risk is unlikely to faze them.
Drugs And Covid-19
People who suffer from addictions to opioids and methamphetamine may also be at risk for serious complications from Covid-19, according to a number of experts in the medical field.
Opioids are known to slow breathing, as well as increasing mortality in people with respiratory diseases. Meanwhile, methamphetamine binds to pulmonary tissue and causes significant pulmonary damage over time. This means that if a sufferer contracts Covid-19, their already weakened system may struggle to fight off the disease, potentially leading to far worse outcomes.
Dr Allison Lin, assistant professor in psychiatry and the addiction center at the University of Michigan, points out that people suffering from substance abuse disorders often rely on treatment which requires human interaction. In a time of social distancing, these activities are likely to be restricted, which could lead to relapse for those in recovery. Dr Lin also pointed out that people who have substance abuse disorders are also more likely to smoke.
Quitting Smoking
It isn't easy to quit smoking at the best of times, and during a stressful and uncertain time this can feel even more difficult. Author Jamie Hartmann-Boyce, from Nuffield Department of Primary Care Health Sciences, University of Oxford in the UK said: "There is a wealth of evidence on the best ways to stop smoking. The evidence suggests people who smoke should use a combination of stop smoking medicines and behavioural support to give them the best chances of success. Options may be limited at this time, but there are ways to boost chances of quitting smoking that don't involve face-to-face contact or prescriptions."
Nicola Lindson, also from the Nuffield Department of Primary Care Health Sciences, University of Oxford, UK, said: "Anxiety and depression improve as a result of quitting smoking, so there is good reason to hang on in there when the going gets tough in trying to give up. If one method doesn't work, don't be discouraged – evidence shows some people need to try to quit many times before successfully doing so. Just because you haven't been able to quit smoking before, doesn't mean you won't be able to now."
The Ocean Recovery Centre is available to help you to give up any addiction, through dedicated residential rehab and therapy sessions. We are running as normal throughout the coronavirus crisis, and taking every precaution necessary in the fight against the virus to ensure that you can get the professional help you need to get back to health.
If you have any questions, or need any advice, our team will be more than happy to help. You can call us on 01253 847 553, or get us to ring you back by texting HELP to 83222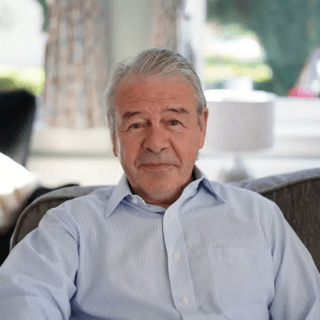 John Gillen
John is one UK's leading professionals in the addiction recovery industry. Pioneering new treatment techniques such as NAD+ and ongoing research into new therapy techniques such as systematic laser therapy, John is committed to providing the very best treatment for people throughout the UK and Europe. During his extremely busy schedule, John likes to regularly update our blog section with the latest news and trends in the industry to keep visitors to our site as well informed as possible on everything related to addiction treatment.
Request A Callback
Enter your phone number and a member of our team will call you back to discuss your recovery.
Download Our Brochure
For more information about the addiction services that Ocean Recovery offer, download our brochure.
Download our brochure
Do I need help?
A lot of people are unsure if there are suffering from addiction. Take these tests to find out if its effecting you without your knowledge.
Select your test and find out more