Best Apps For Addiction Recovery
Quick Links
Quickly skip to parts of this page you are most interested in by clicking on any of the below links.
Addiction recovery is a long-term commitment. Although tangible addiction treatment and guidance is available throughout both rehab and aftercare services, personal recovery efforts must be maintained.  
One of the easiest ways to keep track of your recovery efforts, in today's digital era is by utilising apps for addiction recovery. From tracking your progress and monitoring drug or alcohol triggers, to searching for local support groups, there are a wealth of apps out there, designed with addiction recovery in mind.  
Support groups and consistent talking therapies aren't suited to all individuals. Likewise, immediate exposure to addiction recovery motivation or steps may be required greater by some recovering addicts than others. You'll find a personal coping strategy to help you reach the end of each day, sober. To help you decide whether apps for addiction recovery are for you, here's a list of the most recommended, based on their effectiveness and structure.  
If you're unfortunately struggling with the initial side effects of a drug or alcohol addiction, or experience a relapse, feel free to contact our team here at Ocean Recovery Centre.  
Why is
consistent
addiction recovery important?
Overcoming substance use disorders is vital. Without rehabilitating, long-term negative associations of a drug or alcohol addiction are likely. From physical health problems and mental health issues, to a reduced quality of life, ongoing substance abuse can be unbearable to live with.  
Avoiding this detrimental stage of addiction can be achieved by completing a comprehensive treatment programme. Yet, a long-term recovery plan must be in place to help you remain consistent.  
Without consistency, without healthy routines or without positive lifestyle changes, old relapse triggers or cravings can unfortunately resurface. With this in mind, having a recovery plan, helping you take each day at a time is recommended, promoting ongoing addiction recovery efforts.  
Within your personal plan, apps for addiction recovery may play a large part in keeping you on track. Through a wide variety, helping you keep track of your efforts this far, and your future addiction recovery goals can be experienced.  
Without embracing personal coping strategies, available from a click of a button, there is risk of relapse. No matter how big or how small, relapse is the avoidable goal when maintaining addiction recovery efforts. Through free and virtual apps for addiction recovery, your efforts can be upheld in a convenient yet invaluable online experience.  
Best apps for addiction recovery
:
Across the online world, a large number of apps for addiction recovery and mental health maintenance are now available. Yet, through our experience, here are the most useful apps to incorporate within your recovery plan.  
Sober Grid is one of the most favoured apps for addiction recovery, down to its community feel. While recovering, support is very important. Motivation, a listening ear or even the opportunity to compare experiences with substance abuse is noted as advantageous; exactly what physical support groups offer. Sober Grid provides the exact experience of support groups, yet allows for global and immediate connectivity, helping to access a sober community as and when needed.  
Daily distractions are also present, helping to divert your attention from potential triggers.  
Motivation to maintain addiction recovery must be present. Understandably, at times, this can lack; we are only human. With apps such as Nomo, you'll have access to both communal and personal motivation, helping you through each tough day.  
Through your own anonymous sobriety clock, you'll be able to see exactly how long you've stayed sober for. You'll be able to view minutes, hours, days and weeks of sobriety efforts, boosting accountability and drive to maintain addiction recovery. You'll also experience additional add on features through this sober app such as the ability to notify a partner/family member when you experience any temptation and daily quests to increase distractions, along with checking how much money you've saved by avoiding drugs or alcohol.  
Through apps for addiction recovery, like Nomo, you'll have a personal motivator, on your device, ready to refocus your efforts.  
The 12-step AA companion is beneficial for individuals following alcoholics anonymous sessions. Carefully designed steps of the addiction recovery process are incorporated into the app, highlighting key areas of text from addiction recovery literature.  
This approach to addiction recovery maintenance is favoured by some individuals, while adding greater value to treatment sessions.  
Headspace is one of the most favoured apps for addiction recovery and mental health maintenance, down to its healing efforts. Internal peace and realignment are required when recovering. Headspace promotes meditation as a coping strategy to overcome the negative thoughts, linked to substance abuse.  
Daily meditations are available, helping reduce psychological stress or pressure linked to long-term addiction recovery.  
Twenty-four hours a day again is a valuable tool to utilise when hoping to form positive and healthy routines. Here you'll have access to positive messages, daily meditations and inspiring stories, uplifting your addiction recovery journey.  
Reminders are also available, sometimes activated at the perfect time, to avoid potential relapse.  
Offering a customisable experience, I Am Sober is a useful app which offers a withdrawal timeline and sobriety calculator. For personal motivation, you can keep track on how far you've come, set daily pledges and share your story with a sober community.  
Helping to boost accountability and take responsibility for your rehabilitation, apps for addiction recovery such as I Am Sober are the ideal extra to maintain your intentions.   
Avoiding relapse is the main aim for all recovering addicts. Through apps such as SoberTool, you can notify any temptations, answer questions and in turn, transform those temptations into uplifting motivators.  
You can also earn rewards based on your recovery milestones, along with a sobriety calculator and journal.  
Summary
Apps for addiction recovery can provide an extra layer of support, through both the good and bad days. Easily accessible from your device, you'll have motivation and guidance available to help you form and maintain positive habits. Likewise, you'll have a sober community available to hold your hand through the long-term process of addiction recovery.  
Although there are a large number of apps available, above are a range, in place to inspire, guide and subsidise mental health symptoms. It is recommended that you find your own coping strategy, through these apps.  
If you're struggling with ongoing cravings or temptations, feel free to contact our team here at Ocean Recovery Centre; in place to ease your addiction recovery journey.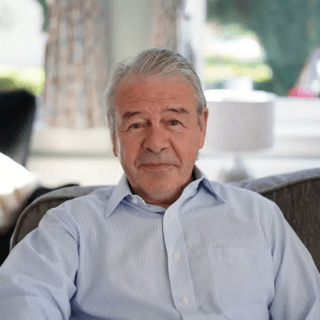 John Gillen
John is one UK's leading professionals in the addiction recovery industry. Pioneering new treatment techniques such as NAD+ and ongoing research into new therapy techniques such as systematic laser therapy, John is committed to providing the very best treatment for people throughout the UK and Europe. During his extremely busy schedule, John likes to regularly update our blog section with the latest news and trends in the industry to keep visitors to our site as well informed as possible on everything related to addiction treatment.
Request A Callback
Enter your phone number and a member of our team will call you back to discuss your recovery.
Download Our Brochure
For more information about the addiction services that Ocean Recovery offer, download our brochure.
Download our brochure
Do I need help?
A lot of people are unsure if there are suffering from addiction. Take these tests to find out if its effecting you without your knowledge.
Select your test and find out more