The Best Books For Addiction Recovery: Our Picks
Quick Links
Quickly skip to parts of this page you are most interested in by clicking on any of the below links.
Are you working through addiction recovery? Are you hoping to find personal coping strategies to incorporate into your healthy routines? Are you aiming to distract yourself from your previous drug and alcohol addiction? 
Coping strategies will differ for all individuals. This can be down to temperament, underlying causations and the organic formation and maintenance of positive habits. For some, exercise is a great option to maintain addiction recovery. For others overcoming substance use disorders, attending regular support groups can offer effective maintenance results.  
A populated option that we've witnessed here at Ocean Recovery Centre is reading and referring to addiction recovery books. From the escapism from addiction recovery and the ability to empathise with other addicts, to increased accountability and motivation, addiction recovery books are a proactive resource to utilise.  
There are a wealth of books surrounding addiction and recovery strategies. There are also a number of resources available, designed with mental health recovery in mind. Through this large amount, there are a range of highly recommended books, known to inspire, to motivate recovery, to use as comfort.  
If you're struggling with addiction, we encourage the consideration of reading some of the most popular and effective books on addiction recovery. They have helped many clients kickstart their recovery aims, while supporting others on their long-term road to recovery.   
Working through addiction recovery 
It is important to note that addiction recovery maintenance will differ for all individuals. Addiction recovery books may not suit your personality or your coping approach. It is however wise to consider all available resources to aid your path to addiction recovery.  
In tandem, it is also important that you do follow a positive routine. Incorporating manageable daily activities or distractions, such as reading addiction recovery books can help you keep on top of your habits.  
If you're struggling to maintain addiction recovery or are currently experiencing the initial stages of an alcohol and drug addiction, feel free to contact our team here at Ocean Recovery Centre.  
Top addiction recovery books to read (Our Picks):
Known as a renowned addiction counsellor, this addiction recovery book by Erica Spiegelman is highly recommended. Offering proactive and positive guidance, affirmations and a definite path to recovery, holistic addiction treatment is promoted.  
Helping readers understand that positive life choices and changes can influence addiction recovery, this is a useful read for individuals currently completing addiction treatment and beyond. The idea that addiction recovery will be met by following a healthy lifestyle, recovery motivation is likely to soar by encountering the authors approach.  
Ideal for individuals currently completing addiction treatment or post-treatment clients, this addiction recovery book highlights the importance of mindfulness. Having the ability to differentiate positive and negative experiences, impacts and behaviours is promoted, along with the importance of self-love.  
Many individuals do lose themselves through substance abuse disorders. Considering addiction recovery books, such as the Spirit Junkie will motivate a time of mental clarity; improving self-awareness, value and the ability to live without drugs and alcohol. It is also a beneficial read for those suffering with their mental health, such as eating disorders.  
Many individuals struggling with addiction will regret their previous behaviours or choices. Some will struggle to come to terms with their addiction, down to self-judgment or stereotypes. This addiction recovery book by Mandy Stadtmiller showcases how negative choices aren't a reflection of your person. Yet, your desire and motivation to recover, and forgive yourself are.  
If you're struggling with your previous behaviours, addiction recovery books like this one will show you how negatives can be turned positive through a time of rehabilitation.  
This book on addiction recovery by George McGovern is very emotional. It follows the journey of Terry, on her path to recovery. Yet, a relapse is experienced, resulting in a loss of life. Although highly sensitive books on addiction recovery can initially be difficult to face, they are here to show you how serious ongoing drug and alcohol abuse are. Without investing yourself into the rehabilitation process, this can also be the reality for you and your family members.  
Taking real life experiences should promote empathy and the desire to look beyond substance abuse.  
If you're currently experiencing the early stages of addiction recovery, or mental health rehabilitation, this book will not be recommended down to potential triggers. If you are however witnessing a loved-on abuse drugs or alcohol, this book provides an insight into the struggles of addiction.  
Drug and alcohol consumption are commonly glamorised. This book, sharing Anthony Kiedis's experience tackles this branding, by showcasing the probable struggles experienced through addiction and loss.  
Codependent No More is one of the most valuable addiction recovery books out there to support all individuals affected by addiction. Whether that's the user themselves or family members, healthy self-help tips and proactive steps are outlined throughout the book.  
For all individuals involved, a negative habit, routine or relationship is commonly formed. Through this book on addiction recovery, strategies are communicated to rebalance those negatives. Reconnecting, compassion and gratitude are the key themes, helping all involved recover from addiction.  
Summary
Above are a handful of addiction recovery books recommended for both recovering addicts and family members. There are an additional wide range of books and resources available to aid the addiction and mental health recovery processes. However, the above are renowned for their empathy, motivation, understanding and proactive recovery steps.  
Although reading addiction recovery books will not motivate full rehabilitation, it will help you cope and suppress addictive tendencies. If you are struggling to acknowledge your dependence, work through initial addiction treatment or maintain healthy addiction recovery, here at Ocean Recovery Centre, we are ready to help. Reach out today for more information on how we can help you through addiction.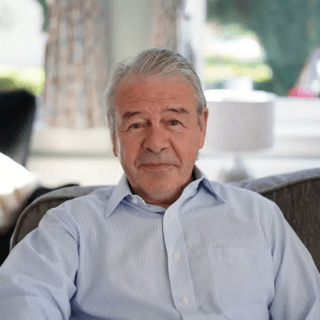 John Gillen
John is one UK's leading professionals in the addiction recovery industry. Pioneering new treatment techniques such as NAD+ and ongoing research into new therapy techniques such as systematic laser therapy, John is committed to providing the very best treatment for people throughout the UK and Europe. During his extremely busy schedule, John likes to regularly update our blog section with the latest news and trends in the industry to keep visitors to our site as well informed as possible on everything related to addiction treatment.
Request A Callback
Enter your phone number and a member of our team will call you back to discuss your recovery.
Download Our Brochure
For more information about the addiction services that Ocean Recovery offer, download our brochure.
Download our brochure
Do I need help?
A lot of people are unsure if there are suffering from addiction. Take these tests to find out if its effecting you without your knowledge.
Select your test and find out more