Top 10 Tips on Planning and Holding an Intervention
Quick Links
Quickly skip to parts of this page you are most interested in by clicking on any of the below links.
Have you been witnessing a loved one or friend suffer through addiction or mental health issues for some time? This can be an extremely tough process for all individuals. Have you already attempted to offer a degree of support and empathy, yet you feel like you're getting nowhere? This is very common when looking to tackle an addiction.  
One of the most effective ways you can motivate the consideration of rehabilitation is by planning and holding an intervention. Of course, organic motivation, seeing the true value of rehab, independently, will initially be encouraged. However, this can be challenging, especially when judgements become clouded, down to excessive drug or alcohol consumption/mental health symptoms. Please be mindful that disregarding behaviours may be controlled by the long-term impacts of addiction or denial.  
If you're truly hoping to help your family member through this difficult time, considering an intervention will be recommended. Although many individuals do carry concerns, especially when considering the risk of relationship breakdowns, this risk is important to save the life, to save the person that you care about.  
Enabling ongoing substance abuse is dangerous. Sitting back, fuelling addiction is inhumane. Through our tips on planning and holding an intervention, you'll be equipped to help your family member or friend, safely and effectively.  
What is an intervention?
An intervention is an arranged meeting, where those who care about your loved one will unite and share their concerns regarding addiction or mental health issues. The key aim of an intervention is to motivate the idea of addiction treatment and rehabilitation. However, there are further milestones to aim for through planning and holding an intervention.  
Many individuals living with an addiction will suffer in silence. They will aim to recover alone. However, an addiction should never be tackled alone. Through an intervention, you can showcase your support, your empathy, your understanding and your concern. Reaching each small milestone can contribute to the long-term result of rehabilitation.  
Although an intervention can be a long-term process, where exposure of this nature may be required multiple times, all efforts will combine, soon increasing the desirability of rehab. It is important to remember that an addiction is a personal and sensitive subject. Denial may have been experienced for a long period of time. Triggers may be linked to personal experiences, difficult to share. With this in mind, you must have patience when committing to planning and holding an intervention.  
Why is an intervention plan important?
Firstly, an intervention plan is the process that you will follow when holding your intervention. This will map out the exact steps that you will take as a unit, ensuring that a safe and successful intervention can be aimed for.  
Having an intervention plan is very important as meetings of this nature can sometimes go off course. It is difficult to gauge exactly how an intervention will go, especially when considering the reaction of your affected loved one. With an intervention plan, you'll know how to deal with push backs or unexpected reactions, ensuring that the intervention can continue.  
An intervention can offer high success rates. However, you must plan ahead, ensuring that the time is right, that the right people are involved in your intervention, that pre-intervention planning has happened, and that you familiarise yourself with the whole process.  
Planning and holding an intervention with our top tips 
Planning and holding an intervention will be new to most people. As an intervention to discuss an addiction or mental health issue can be highly sensitive, we've condensed our top 10 tips, helping you benefit from your intervention.  
1.Plan ahead: Firstly, you must familiarise yourself with the intervention process. You must also ensure that all individuals who are involved also understand the aim of an intervention. Once you're ready to begin, start by creating an intervention plan.  
2.Find the right time and place to talk: When planning and holding an intervention, you must find the right time that works for everyone. It is very important that all close family members are available for this meeting. Steps must be in place to ensure that the intervention can go smoothly as this is a very serious matter, requiring a rapid response.
3.Arrange your intervention meeting: When holding an intervention, you'll want a quiet and neutral space. Accessibility is very important, along with a relaxed yet controlled environment. All interventions should be held privately, away from other distractions and set away from the involvement of third parties.  
4.Hold rehearsals: An intervention will be new to most people. It is however viewed as a one-off opportunity to truly share concerns. With this in mind, it is important that rehearsals take place when planning an intervention. Here, family members will have the chance to plan ahead, while preparing their say in a calm and non-judgmental manner. Reaching out for professional guidance will be recommended if you're struggling with this step of planning and holding an intervention.  
5.Follow your intervention plan: Your intervention plan is very important when considering the processes that you will work through. Throughout the intervention, you must utilise your plan, while ensuring that all other members also follow this guidance.  
6.Maintain encouraging and supportive conversations: Without control over body language and terminology, interventions can turn into an argumentative setting. It is important that reassuring, positive, calming and compassionate conversations and body language are maintained throughout.  
7.Remember why you're there: When family members come together, other issues or conversations are likely to arise. However, the purpose of holding an intervention is to support those affected by addiction. You must stay on topic throughout to promote your level of concern.  
8.Stick to the intervention process: The intervention process can be very beneficial for all individuals affected by addiction and/or mental health issues. For the best results, sticking to the above intervention process is recommended.  
9.Continue your efforts: For some, a singular intervention can motivate addiction rehab efforts. However, for others, this can be a longer process. When planning and holding an intervention, you must maintain your efforts. By giving up, you'll be giving up on your loved one and their prospect of rehabilitation.  
10.Work with a specialist rehab clinic: Whether you're struggling with the intervention process, or addiction treatment is accepted, working with a specialist rehab clinic will be recommended. Through our services here at Ocean Recovery Centre, we can guide you through the intervention process, while also offering treatment services through rehab. 
It is important to remember that this is a difficult time for your loved one. They may not understand the severity of the matter, down to the impacts of addiction or mental health issues. With this in mind, you must take control when planning and holding an intervention, doing your best to increase their understanding.  
By following our above tips on planning and holding an intervention, the prospect of recovery will hopefully be accepted, where all affected individuals can receive support. As a unit, as a family, work to encourage addiction treatment through an intervention. At Ocean Recovery Centre, we will be readily available to support you.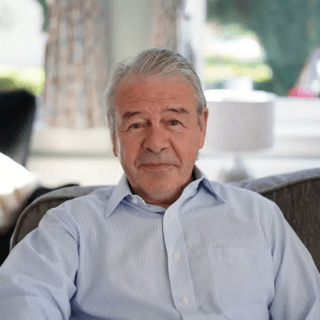 John Gillen
John is one UK's leading professionals in the addiction recovery industry. Pioneering new treatment techniques such as NAD+ and ongoing research into new therapy techniques such as systematic laser therapy, John is committed to providing the very best treatment for people throughout the UK and Europe. During his extremely busy schedule, John likes to regularly update our blog section with the latest news and trends in the industry to keep visitors to our site as well informed as possible on everything related to addiction treatment.
Request A Callback
Enter your phone number and a member of our team will call you back to discuss your recovery.
Download Our Brochure
For more information about the addiction services that Ocean Recovery offer, download our brochure.
Download our brochure
Do I need help?
A lot of people are unsure if there are suffering from addiction. Take these tests to find out if its effecting you without your knowledge.
Select your test and find out more