Tips For Looking After Your Mental Health as we are coming out of The Lockdown
The impacts of Covid-19 and the accompanying lockdown have been tough on everyone. A national survey by the ONS conucted in May, at the height of the lockdown, found that more than two thirds (69%) of adults in the country reported feeling worried. The most common issue was fear for the future while more than half (56%) said they felt stressed or anxious. It is very important that you keeping looking after your mental health, even during these uncertain times.
Serious mental health issues were also on the rise. IFS analysis found that mental health conditions had worsened by an average of 8.1% compared to predicted levels without the pandemic. The rates were much higher for young adults and for women, which the report noted were groups that already had higher levels of mental health challenges. It could therefore be argued that inequalities in mental health have been increased by Covid-19 and the lockdown.
Now we are looking towards life after lockdown as restrictions are gradually eased. Many people are looking forward to the change while others feel anxious about coming out of lockdown while the virus itself is still far from gone. It is a period of change for everyone however, and that in itself can be a source of stress and anxiety.
Here are some tips for looking after your mental health as we come out of lockdown…
Tips on coping and how to look after your mental health
Looking after mental health is very important whatever your situation happens to be. Even though we are coming out of lockdown some people will still be more isolated than they used to be. This might be because they are still shielding because they are more vulnerable, and we might still have more local lockdowns to cope with.
Charity the Mental Health Foundation provided some mental health tips during the height of lockdown and these still apply if you remain isolated over the coming weeks.
Tips for maintaining mental health if you are still isolating
Their advice included staying connected to family and friends. If you cannot see them in person, try to stay connected over the phone, on social media or via video chat services such as Skype, Zoom or WhatsApp.
If you are still isolating it can help to give your days a structure. If you are working from home this will play a big part but if you are not you might want to consider setting regular activities or tasks. Taking up a new hobby or learning something new can be a good way to spend time and help provide a sense of achievement. You should also try to eat healthily and take some form of regular exercise. If you are still stuck indoors you could try following an online exercise class or routine.
Coping with uncertainty and anxiety after lockdown
For most of us things are changing quite quickly as we are emerging from lockdown and this will bring its own mental health challenges. The advice about staying in touch, eating healthily and taking exercise still apply as these are beneficial for mental health in general terms. There are a number of other things to consider as we continue to move out of lockdown however.
Fear and anxiety coming out of lockdown
Getting stressed about news coverage of the pandemic is natural and, while cases have certainly been reduced, Covid-19 itself has certainly not gone away. It is good to stay informed but following the news obsessively can be bad for mental health and you might feel that you need to take a break every now and then. You should also try to take your information from reliable sources. Unchecked stories or posts on social media can be a particular source of inaccurate information.
Many of us are fearful of the virus – both of getting ill ourselves or passing it on to loved ones who might be more vulnerable. This is another perfectly normal response but you can lower the risks by taking precautions and following the official guidance.
You might get angry or frustrated seeing people who you believe are acting inappropriately but a public confrontation can be counterproductive. Obsessing on other people's behaviour can also be bad for your mental health. Remember that you can control your own actions but you can't control other people's. If you can, try to express your frustration to someone you trust and then let it go.
For many people, returning to something more approaching 'normal' life can feel a little overwhelming after weeks and months of being relatively isolated. It can feel strange to be out and about and surrounded by other people or dealing with traffic again. You might also need to take time to adjust to new routines at work and things such as wearing a face mask, so take things slowly if you need to.
Tips for dealing with post-lockdown stress and anxiety
Here are some more tips for looking after your mental health and dealing with stress and anxiety as we come out of lockdown…
Focus on what you can control
It can feel like things have spiralled out of control. We cannot control other people and certainly not the wider situation with the virus itself but we can control our own actions and how we react to events around us.
Take your time
Do not feel pressured into doing things that you are uncomfortable with. Take your time and try to build up and get used to different situations.
Talk to your employer
If you are returning to a workplace, talk to your employer so that you are sure of any changes that have been put in place. Many employers may offer new ways of working such as flexi-time or continuing to work from home on a full- or part-time basis.
Concentrate on what's happening today
The future is uncertain and this can be uncomfortable for many people, especially those with mental health issues. It's not always easy but you should try to focus on the present. Mindfulness techniques may be useful in this regard.
Quick Links
Quickly skip to parts of this page you are most interested in by clicking on any of the below links.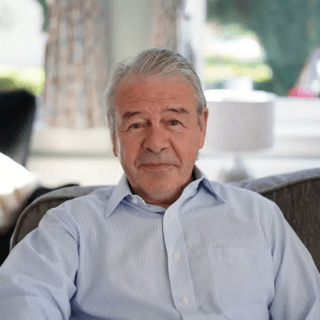 John Gillen
John is one UK's leading professionals in the addiction recovery industry. Pioneering new treatment techniques such as NAD+ and ongoing research into new therapy techniques such as systematic laser therapy, John is committed to providing the very best treatment for people throughout the UK and Europe. During his extremely busy schedule, John likes to regularly update our blog section with the latest news and trends in the industry to keep visitors to our site as well informed as possible on everything related to addiction treatment.
Request A Callback
Enter your phone number and a member of our team will call you back to discuss your recovery.
Download Our Brochure
For more information about the addiction services that Ocean Recovery offer, download our brochure.
Download our brochure
Do I need help?
A lot of people are unsure if there are suffering from addiction. Take these tests to find out if its effecting you without your knowledge.
Select your test and find out more