Top 10 Tips to Help Parents of Drug Addict
Quick Links
Quickly skip to parts of this page you are most interested in by clicking on any of the below links.
It's every parent's nightmare to discover their child is addicted to drugs. No matter what steps you took to avoid this situation we feel it true to say no parent is totally immune to this risk. If you find yourself in this situation then know you are not alone. You also need to know that help is at hand.
In a 2018 NHS study analysing drug us among children in secondary schools almost a quarter of pupils were said to have tried drugs, with 17% admitting to have taken drugs within the past year.
Ocean Recovery offers a complete 28 day rehabilitation programme for those suffering from drug and alcohol addiction. The decision to attend rehab might be the one that saves your son or daughter's life. If you are ready to take this necessary action, click here. Otherwise please read on.
In this handy guide we list a number of tips aiming to help parents whose children are addicted to drugs. The below tips are equally applicable to alcohol addiction.
Tip #1: Recognise the signs of drug addiction
While it may seem inconceivable to many parents, 1 in 9 young people aged between 16 and 24 are said to have taken drugs in the past month (Drugwise 2018). If your son or daughter is yet to admit the addiction, be sure to look out for typical signs that may confirm your suspicion. Such signs generally relate to your child's appearance and behaviour.
A list of signs to be on the lookout for include:
Weight loss
Mood swings
Inverted sleeping pattern
Hanging out with new friends
Drowsiness
Dropping hobbies and academic pursuits
Over-protective about personal belongings
Tip #2: Get professional help
Help could come in many different forms. You could reach out to the school, the church, the NHS, Nar Anon or a private rehab centre. As a parent you must try to admit where your expertise starts and where it finishes. Drug addiction is not to be tackled by the layman. Whichever option you choose, make sure you check out the credentials of those offering help. Be sure to select somebody who is experienced in treating young people's drug addictions.
Tip #3: Get over your anger
The first emotion upon discovering that your child has become addicted to drugs is to become angry and irrational, and to portray this onto the child. It is important to note that drug addiction is an issue that stems from many different circumstances, and offering support and an understanding ear can be the first steps to beginning the recovery process.
Tip #4: Don't try to ignore the problem
Many parents try to sweep their child's addiction under the carpet in the belief the addiction will 'go away on its own', but experience has taught us this is rarely the case. Parents often feel incredibly guilty and even embarrassed about their son or daughter's addiction and so ignoring the problem protects the parent's own ego.
While denial may feel like the best way to disguise your own personal embarrassment and discomfort, always remember that you are not alone and it is important to face up to the issues as soon as possible. There were 14,485 young people in contact with alcohol and drug services between April 2018 and March 2019. Between April 2018 and March 2019 14,485 young people received support for drug or alcohol related issues (gov.uk), and these problems have a much greater chance of being resolved if they are addressed in the early stages.
Tip #5: Take a break and ensure you keep a clear mind
Your parenting skills are weakened if you're always tired or if you are always at work. Instead take time to relax. Your child's addiction has likely exhausted you both physically and emotionally. It's critical for you to feel healthy and strong. Take time off and ensure your batteries are well charged. This new found energy helps you deal with your child's addiction in creative and effective ways.
Tip #6: Make sure the family has fun together
Your child's addiction may have forced you to have forgotten that families can have fun together. Go to a theme park or the countryside together. Family bonding is a major weapon when it comes to defeating drug addiction. Keep family bonds well oiled by regularly spending quality time with each other. Significantly this teaches your child to have fun without taking drugs.
Tip #7: Talk intelligently to your child about their drug use
This means following tip #3 above. Once you've gotten over the 'my child's a drug addict' thought you need to try to engage in intelligent conversation with your affected child. Try to take on the role of family therapist to uncover the underlying emotional reasons which led to the addictive behaviour in the first place. Consider asking another family member or friend to sit in on the conversation. The trick is to remain positive and objective. Make notes on the facts surrounding your child's addiction. This includes the 'class' of drug he or she is consuming, the length of time he or she has held the addiction and the reasons for getting involved with the drug in the first place.
Tip #8: Consider professional intervention
At Ocean Recovery Centre we offer a professional intervention service. This service often precedes residential rehabilitation. To learn more about this service click here.
Conclusion
I hope you enjoyed this blog post. At Ocean Recovery we offer a comprehensive drug detoxification and rehabilitation programme. Click here to contact our admissions to team if you wish to learn more about this programme.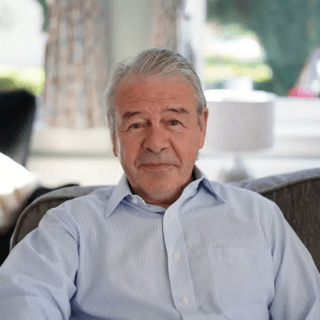 John Gillen
John is one UK's leading professionals in the addiction recovery industry. Pioneering new treatment techniques such as NAD+ and ongoing research into new therapy techniques such as systematic laser therapy, John is committed to providing the very best treatment for people throughout the UK and Europe. During his extremely busy schedule, John likes to regularly update our blog section with the latest news and trends in the industry to keep visitors to our site as well informed as possible on everything related to addiction treatment.
Request A Callback
Enter your phone number and a member of our team will call you back to discuss your recovery.
Download Our Brochure
For more information about the addiction services that Ocean Recovery offer, download our brochure.
Download our brochure
Do I need help?
A lot of people are unsure if there are suffering from addiction. Take these tests to find out if its effecting you without your knowledge.
Select your test and find out more