Inpatient and Outpatient Treatment. What Is Best For Me?
Ocean Recovery wants to make sure that you have all of the information you need when it comes to making one of the most important decisions in regards to addiction treatment — how to pick between inpatient and outpatient treatment programmes.
Drug and/or alcohol abuse treatment programmes will typically fall into one of the two following categories — outpatient or inpatient rehabilitation. And, while both of these options are equally focused on the process of rehabilitation, each form of treatment has its own specialised attributes and benefits which it can offer the patient.
Inpatient rehab treatment programmes are often intensive, residential courses of treatment that are designed with treating serious addictions in mind. Outpatient rehab treatment programmes, on the other hand, are typically part-time programmes that also allow the patient to keep attending work, school, or any other daily activities during the daytime.
It is vital that both the person suffering from an addiction as well as their loved ones comprehend the nuances of inpatient vs outpatient treatment before settling on a treatment programme.
When it comes to achieving long-term recovery, selecting the right treatment plan could make or break your recovery. So, let's compare inpatient and outpatient treatment a little in order to give you a better idea of how you can best overcome your addiction.
What To Expect During Inpatient Treatment
Inpatient treatment is a very effective and intensive form of addiction treatment and is the form of treatment that is most typically favoured by Ocean Recovery for anyone serious about overcoming their drug and/or alcohol abuse as inpatient treatment typically enjoys a higher rate of success when it comes to helping a patient forge a long-term recovery.
With inpatient treatment, the patient commits themselves to a recovery centre and spends their entire days at the facility over the course of their treatment plan. This means that you can take yourself out of your daily life for an extended period and remove yourself from an environment in which you may have many triggers present.
Furthermore, with an inpatient treatment programme you can enjoy 24/7 medical care and support over the course of your treatment, which can typically last anywhere from twenty-eight days to six months.
Inpatient treatment courses do come with some drawbacks though, as they can typically be the more expensive option and they can pose quite a big disruption to your life. However, due to the effective nature of these programmes, it is often considered wise to make an inpatient treatment programme work for you.
When it comes to preparing for your inpatient treatment programme, some things that you may need to consider are: talking with your current employer about taking medical leave, finding living arrangements for family members who may currently be dependent upon you, organising transport to and from the rehab, and working out what personal effects are permitted inside the rehab.
Committing to an inpatient programme can be quite daunting on the surface. However, it is important to know that you will not be completely isolated from the outside world and your loved ones during your treatment.
Successful inpatient treatment programmes understand the importance that family support can be in the recovery process and so will make sure that you can have contact with your family throughout your stay — some rehabilitation facilities will also be able to provide you and your family with specialist group therapy to get through this process as well.
Other forms of treatment that you can enjoy at an inpatient treatment programme include the likes of one-to-one counselling, relapse prevention training, 12-step therapy, art therapy,  and many more physical and psychological treatments.
What To Expect During Outpatient Treatment
While outpatient rehab may not have success rates as high as inpatient treatment programmes, this is not to say that certain outpatient programmes cannot be the right option for some individuals considering professional addiction treatment.
Overall, outpatient programmes are a more affordable form of addiction treatment and will be easier to fit into your everyday life.
When a person commits to an outpatient treatment programme they will stay at home throughout the course of the treatment and attend treatment sessions, which will typically entail similar forms of specific treatment as experienced in an inpatient programme, during the day and/or evening.
This form of treatment means that an individual's daily routine can be maintained throughout the treatment, and they can also maintain their access to their social circle for support throughout the treatment.
Outpatient treatment programmes can last anywhere from three months to up to three years, averaging around ten to twelve hours of treatment per week, and are typically better for someone with a milder addiction that they are seeking to overcome.
While being able to recover while still at home and in your daily routine may be appealing for some, the lack of 24/7 supervision and medical support can lead a lot of individuals to give in to temptations and relapse while undergoing this treatment.
Detoxing can also be a slightly more complex issue with an outpatient treatment programme, once again due to the lack of the round-the-clock support that you would benefit from with an inpatient treatment programme.
Detoxing With Inpatient Vs Outpatient Treatments
During an inpatient treatment programme, an individual will have their detoxification monitored by medical professionals round-the-clock. This kind of care, something which Ocean Recovery provide through our detox clinics, is of paramount importance when it comes to detoxing safely as drug and/or alcohol withdrawal can cause an individual to present with severe physical and psychological side effects.
Outpatient detoxification can also be safe and effective as patients will frequently visit a hospital and/or designated treatment facilities for physical and psychological well-being check-ups.
While medical professionals may provide some medication to help ease any withdrawal symptoms, outpatients will have to endure the side effects at home without medical support in the evenings — during these periods it is crucial to avoid relapsing, perhaps with the help of a support network.
Quick Links
Quickly skip to parts of this page you are most interested in by clicking on any of the below links.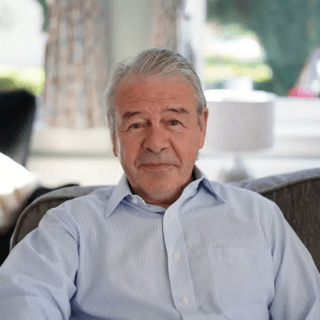 John Gillen
John is one UK's leading professionals in the addiction recovery industry. Pioneering new treatment techniques such as NAD+ and ongoing research into new therapy techniques such as systematic laser therapy, John is committed to providing the very best treatment for people throughout the UK and Europe. During his extremely busy schedule, John likes to regularly update our blog section with the latest news and trends in the industry to keep visitors to our site as well informed as possible on everything related to addiction treatment.
Request A Callback
Enter your phone number and a member of our team will call you back to discuss your recovery.
Download Our Brochure
For more information about the addiction services that Ocean Recovery offer, download our brochure.
Download our brochure
Do I need help?
A lot of people are unsure if there are suffering from addiction. Take these tests to find out if its effecting you without your knowledge.
Select your test and find out more