Diagnosing Addiction
Diagnosing addiction is a sensitive yet necessary process to work through.
Request a Callback
It can feel extremely daunting to be diagnosed with addiction. Your diagnosis may be a shock to you, you may feel lost in a complex process, or you may feel like you're being judged for your condition. It's natural to in fact experience a mixture of emotions, on diagnosis, as there are many unfamiliar encounters ahead.
Being diagnosed with an addiction may be new to you. With this in mind, you may be unaware of the diagnostic process, you may be feeling confused as to how you've developed an addiction and you may also feel unprepared for what's ahead.
On the other end of the spectrum, you may in fact feel relieved that you're finally aware of the diagnosis behind your symptoms, your struggles, and your recent uncontrollable changes. Again, diagnosing addiction can influence many emotional responses, all dependent on how your diagnosis is delivered and received.
No matter whether you're anxious or relieved through your diagnosis, it is however important to be aware of the approach driving an addiction diagnosis, to be aware of the entire process, and to also be aware of what's next post-diagnosis. This should help to ease your mind while adjusting to your next steps of addiction recovery.
Here's some information from our team here at Ocean Recovery, covering the topic of diagnosing addiction. If you have any questions on the diagnostic process or hope to understand your experiences better, reach out.
How is addiction diagnosed?
While addiction is broadly spoken about, there is a multitude of types, degrees and effects linked to addiction. Some people will experience common signs and symptoms of addiction, while others will encounter uncommon forms.
Others will display symptoms or reach out for help, while some will live in denial and hide away from their addiction. Ultimately, every experience of addiction is different, making it challenging to diagnose.
There is however a diagnostic process to diagnosing addiction, which is very important to work through, in order to understand the causation, severity and impacts of addiction.
A diagnosis also helps to direct treatment recommendations, which are again essential to grasp, to ensure that suitable treatment can be completed.
If you do reach out for support, if you're referred to a rehab clinic by a loved one, or if you advance through an intervention, diagnosing addiction will be the first steppingstone, prior to encountering addiction recovery. You will need to have a diagnosis in order to experience the benefits of and entirety of addiction treatment and what rehab has to offer, as without one, adequate support will be hard to secure.
Every rehab clinic will have a different approach to diagnosing addiction, which we encourage you to familiarise yourself with. However, there are some common steps you will need to work through, known as the diagnostic process, which we've highlighted below.
Diagnosing addiction – The diagnostic process
The diagnostic process will work through a range of steps, which will help to understand the context of addiction, from its type to its severity and cause. By diagnosing addiction professionally and reliably, rehab recommendations can then be made, with confidence and assurance.
Measuring signs and symptoms  
There are many common signs and symptoms linked to addiction. However, depending on the type of addiction, the abused drug, personal tolerances and metabolism rates, symptoms can vary from person to person, making diagnosing addiction an in-depth process.
Measuring signs and symptoms against the norm will therefore be required, alongside understanding how clients feel when exposed to the likes of drugs and alcohol. For example, diagnosing drug addiction can carry symptoms of irritability, anxiety, nausea, hangover-like symptoms, high blood pressure and insomnia.
However, as personal responses will need to be evaluated, experiencing personal exposures to drugs will also be necessary. This will paint a clear picture of the addiction type and the consequences of such an addiction.
Considering medical history  
The next step to diagnosing addiction will focus on your medical history. This is very important, as an understanding of your habits can be made, which may be linked to your physical or psychological health.
For example, prescription drugs are provided to relieve pain, which can drive many addiction diagnoses. With this knowledge, a programme of treatment will be formed to suitably promote prescription drug withdrawal, yet while considering pain management.
Considering your health will also help to gauge how well you'll cope through rehab while ensuring that safe forms of addiction treatment can be recommended post-diagnosis.
To this point, assessments will look at feelings and encounters. Yet it's also vital to understand the biology behind addiction. A toxicology screening will therefore take place to understand which drugs have been consumed and in what quantities. Screenings will test your urine, saliva, or blood to ensure accurate tests can be made.
Without completing a screening, it can be difficult to gauge how much of a build-up is present, which is directly linked with detoxification. With data from a screening, diagnosing addiction can be possible, which can follow on with proactive and necessary recommendations.
Diagnosing addiction must be purpose-driven, to help clients understand their habits and how to move forward. The diagnostic process will end with rehab recommendations, tailored to personal diagnoses, to ensure that awareness is present when surrounding addiction recovery steps.
The entirety of the above process will be confidential, will be personal to you and will work to offer full insight into your symptoms, struggles and changes.
Diagnosing addiction can of course be a sensitive time, as you'll likely feel a mixture of emotions towards the realism of your condition. However, it's also a process that can offer closure, understanding and a proactive step forward.
What happens after diagnosis?
Your diagnosis will act as a director towards rehab. Once you're aware of your addiction diagnosis, plans can be made to form a suitable and safe rehab programme, which will take into account your needs. This is why the diagnostic process is very important, to ensure that your needs can be understood and followed throughout rehab.
From here, you can expect an admission date into a suitable rehab clinic, you can expect a tailored treatment programme, and you can expect reliable forecasts based on your diagnosis.
At Ocean Recovery, we follow this approach to diagnosing addiction, to ensure that your encounter can be both personal and safe. We appreciate that such information can be difficult to process emotionally. Yet we are here for you no matter your diagnosis.
Reach out to learn about your habits and why you may be struggling through signs and symptoms of addiction, along with completing addiction treatment from our specialist rehab centre.
Quick Links
Quickly skip to parts of this page you are most interested in by clicking on any of the below links.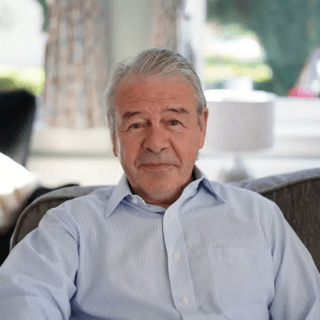 John Gillen
John is one UK's leading professionals in the addiction recovery industry. Pioneering new treatment techniques such as NAD+ and ongoing research into new therapy techniques such as systematic laser therapy, John is committed to providing the very best treatment for people throughout the UK and Europe. During his extremely busy schedule, John likes to regularly update our blog section with the latest news and trends in the industry to keep visitors to our site as well informed as possible on everything related to addiction treatment.
Request A Callback
Enter your phone number and a member of our team will call you back to discuss your recovery.
Download Our Brochure
For more information about the addiction services that Ocean Recovery offer, download our brochure.
Download our brochure
Do I need help?
A lot of people are unsure if there are suffering from addiction. Take these tests to find out if its effecting you without your knowledge.
Select your test and find out more