Looking After Employee's Mental Health When Returning To The Office
Support employees mental health returning to work after Covid-19 with our help at Ocean Recovery.
Quick Links
Quickly skip to parts of this page you are most interested in by clicking on any of the below links.
Being aware of the mental wellbeing of your staff is important under any circumstances; however, as people return to the workplace post-lockdown, your staff's mental health may be particularly vulnerable.
Even in a pre-Covid world mental health issues was a massive contributor to people taking sick days from work. In fact, 37% of people who took part in a health and wellbeing survey indicated that stress-related work absences had increased in their workplace in recent years.
In 2018/2019, workplace stress, depression, and/or anxiety were reportedly responsible for 44% of workplace ill-health and 54% of total working days lost.
Aside from causing people to take more sick days, workers having poor mental health can also mean that a business has a frequent staff turnover rate and worse staff engagement with their job.
Being aware of your staff's mental health, and making efforts to improve their overall mental wellbeing, is not only good for your staff personally, but it is also good for a business as a whole.
What Has Been Covid's Effect On Mental Health?
It is widely expected that the ramifications of Covid-19 on people's mental health will be felt for months, if not years, to come. There is currently lots of work being done to analyse the nuances of how a post-Covid and post-lockdown life will be for people suffering from poor mental health.
The UK's Office For National Statistics found that, in early 2021, 21% of UK adults had experienced some form of depression. What makes this figure particularly alarming is that this showed a 50% increase in the number of adults who had experienced depression before the pandemic.
Many mental health charities helping young people during the pandemic also found that there was a massive increase in the number of young people looking for help with their mental health.
The factors which will lead people to develop poor mental health as a result of Covid-19 are varied and plentiful. A lot of people will have suffered a bereavement of some kind due to Covid-19, often with no chance of being able to have properly said goodbye or even attend the funeral due to lockdown regulations.
Furthermore, anxiety is high across the world, as people remain fearful about contracting the virus. To compound this anxiety, many employees are currently feeling insecure in their positions, due to many businesses having been detrimentally affected by the pandemic.
As more and more individuals are also being diagnosed with "long Covid," those with Covid symptoms that last for months on end will also likely suffer from negative mental health due to the physical and mental toll of having this illness.
How Can You Help Your Staff's Mental Health Wellbeing
As a general rule of thumb, there are not many employees who feel confident in talking about any mental health illnesses that they may be suffering from with their employer.
Opening up about struggles with illnesses such as depression can be very difficult under the best of circumstances, so it is only natural that people may feel ill-at-ease about willingly opening up to their employers about such struggles. However, there are things that employers can be doing to help their staff during this time.
It is also important to remember that employers have a legal responsibility to guard the health, safety, and general wellbeing of their staff. Mental health is naturally included in this, and there are many resources online which can help you to work out if you are doing enough to help your staff's mental wellbeing according to official health and safety guidelines.
Recognising Mental Health Issues Early
As mentioned previously, a lot of people can feel uneasy about opening up about their mental health. Therefore, you should try to be as attentive and supportive as possible. Being aware of the signs that someone may be struggling is crucial, so you should watch out for the following warning signs:
Are they appearing tired, anxious, or socially withdrawn on a daily basis?
Has there been a marked and sudden increase in sickness-related absences or are they frequently turning up late?
Have you noticed a deterioration in their attentiveness at work and/or their quality of work?
Are they showing less interest in activities that they previously showed excitement towards?
Are you noticing a change in how they behave towards people that they once had a good relationship with?
Due to the fact that it can be hard to focus upon small changes such as these in members of staff from large teams, try reaching out to staff and encourage them to share how they are feeling. Creating a positive, open environment can be vital for people to feel comfortable opening up.
Treatment Processes For Mental Health Care
If you feel as though a member of your staff is suffering from a seriously deteriorating mental wellbeing, then you may want to reach out to Ocean Recovery. We can help you to refer your staff to a rehabilitation centre that will provide mental health rehab treatments to improve their mental wellbeing and overall quality of life.
The aims of mental health rehab are to provide mental health evaluations and implement the best possible treatments to get any individual back to their best physical and mental condition.
Therapies such as dual-diagnosis treatment, cognitive behavioural therapy (CBT), and one-to-one counselling sessions will all mean that anyone who is referred to us can overcome their mental health illnesses for the long term.
Inpatient mental health rehab provides many people with the best possible chance of overcoming a mental health illness, so you can contact us today if you feel as though you know someone who may benefit from our treatment plans. Call us today on 01253 847 553 and we can advise you on the best steps to take when helping your valued member of staff.
Source
https://www.cipd.co.uk/knowledge/culture/well-being/supporting-mental-health-workplace-return#gref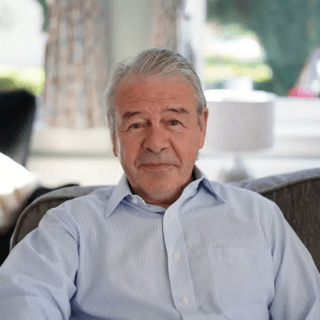 John Gillen
John is one UK's leading professionals in the addiction recovery industry. Pioneering new treatment techniques such as NAD+ and ongoing research into new therapy techniques such as systematic laser therapy, John is committed to providing the very best treatment for people throughout the UK and Europe. During his extremely busy schedule, John likes to regularly update our blog section with the latest news and trends in the industry to keep visitors to our site as well informed as possible on everything related to addiction treatment.
Request A Callback
Enter your phone number and a member of our team will call you back to discuss your recovery.
Download Our Brochure
For more information about the addiction services that Ocean Recovery offer, download our brochure.
Download our brochure
Do I need help?
A lot of people are unsure if there are suffering from addiction. Take these tests to find out if its effecting you without your knowledge.
Select your test and find out more