Mental Health Implications Of Long Covid
Long Covid is when the symptoms persist beyond 21 days and this is having an effect on mental health
Quick Links
Quickly skip to parts of this page you are most interested in by clicking on any of the below links.
With the continuing vaccine rollout and more people protecting themselves from Covid 19 it feels like we are in the aftermath of Covid. The phrase "new normal" is being widely used and we are coming to terms with living with the virus that has decimated our way of living for the past 18 months.
Despite fighting through this time and a lot of us coming out the other side, people's mental health has been greatly affected by the experiences of the past year and a half. Months of lockdown, people stuck in isolation, shielding for health purposes and unable to see loved ones – circumstances have piled up to create a maelstrom of anxiety and issues that only now people are beginning to realise the gravity of.
People feeling this perhaps more acutely than others are sufferers of long Covid. As the worst of the pandemic has passed and introspection can begin it is becoming clearer that long Covid and mental health are closely entwined.
What is Long Covid?
Those that contract Covid and are not hospitalised tend to be symptom-free around 14 days after the initial infection. By 21 days nearly everyone who is infected with Covid will have no more symptoms.
Long Covid is when symptoms of Covid persist beyond this period, staying with a person for weeks, months and it remains to be seen whether they would linger for years. According to the latest statistics an estimated 1.1 million people in private households in the UK reported experiencing long Covid. The symptoms that remain vary and can be just a persistent cough or as serious as periods of great fatigue and dizziness.
What is clear though is that long Covid, no matter how mild, has an impact on a sufferer's quality of life. According to the Office of National Statistics, long Covid symptoms were adversely affecting the day-to-day activities of 674,000 people. While the rest of the world is trying to move on and get back to normal, sufferers of long Covid are every day met with the reality of the virus and its impact remains long after infection.
While symptoms such as persistent coughing and fatigue undoubtedly have an effect physically, most people are unaware of the stress this is putting on people's mental health.
Long Covid's Effect on Mental Health
People's mental health experiences due to long Covid can be as varied as the physical symptoms. People experiencing long Covid can find themselves sinking into depression or beginning to suffer from anxiety. The reasons behind this can range from concern about their health to having to deal with the constant stress of dealing with the illness.
Spending time isolated from others and perhaps no longer being able to do things you once could because of long Covid might bring about panic disorders. The prospect of returning to the outside world after living one way for a long time is a tough thing for many people to face up to. Those with long Covid will be even more anxious about it and this could manifest in panic attacks, which can further depression and affect everyday life.
Having to deal with long Covid and all the things that come with pandemic living may bring about addiction issues. Drinking, drug-taking, and gambling have all persisted during the last 18 months as people self-medicate and find ways to cope with the ongoing situation. Those with long Covid may feel that drinking or drugs make them feel better and have no solutions to the problems they are facing. The definite answers around the condition have still not been fully resolved and health professionals are learning more about the virus every day.
What is clear is that mental health is being adversely affected by long Covid and making current problems worse and bringing new ones to the surface.
Managing Long Covid
Whilst in the midst of long Covid – and the mental health issues it may bring with it – it could seem like there is little you can do to change your outlook. If your mental health issues are severe enough then perhaps going into a mental health rehab to undergo a professional treatment process might be the way for you.
However, if you are looking for everyday things you can do to improve your quality of life there are adjustments you can make.
Simple things such as adding mindfulness meditation into your daily routine is a great way to calm your body and mind and reduce stress during a worrying time. With mindfulness, you may learn breathing techniques that might help if you are suffering from shortness of breath from time to time. There are many apps and learning resources out there to learn more about mindfulness and its benefits.
Going on daily walks or undergoing some form of gentle exercise is key – maintaining physical health is vital to feeling good. You could also try yoga, which will help with mental and physical health.
The important thing is to reach and out and talk to people if you need to, pace yourself, continue to do things you enjoy and break down tasks into easy bite-size pieces. Long Covid sufferers can sometimes experience a form of mental fog and approaching issues slowly, a step at a time will help you accomplish seemingly large tasks much easier.
While these may not deal directly with the physical issues, they are activities you can implement daily as you go through long Covid recovery.
Mental Health Care at Ocean Recovery
If your mental health problems are more severe it might be time to seek professional help. Ocean Recovery is an inpatient mental health rehab facility offering industry-leading treatment and therapy to help you with your problems and lead a more fulfilling life.
The aims of mental rehab are to help you learn techniques and ways to deal with underlying issues that may have arisen from having long Covid. With our dual-diagnosis treatment programme, you can deal with concurrent mental health and addiction issues if this is what you are faced with.
Effective rehabilitation can be achieved with the treatment we offer and spending time at a facility may be the best step to get you back into a more positive space. It's important you look after your mental health, especially if you suffer from long Covid, and with us, you will be in an understanding space surrounded by professionals.
If you or suffering from mental health problems and need support, then don't delay in contacting us. Call us now at 01253 847 553 or text HELP to 83222 to take the first step towards recovery.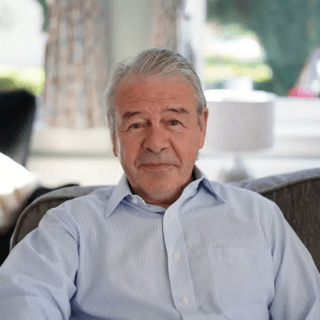 John Gillen
John is one UK's leading professionals in the addiction recovery industry. Pioneering new treatment techniques such as NAD+ and ongoing research into new therapy techniques such as systematic laser therapy, John is committed to providing the very best treatment for people throughout the UK and Europe. During his extremely busy schedule, John likes to regularly update our blog section with the latest news and trends in the industry to keep visitors to our site as well informed as possible on everything related to addiction treatment.
Sources
https://www.health.harvard.edu/blog/the-hidden-long-term-cognitive-effects-of-Covid-2020100821133
Request A Callback
Enter your phone number and a member of our team will call you back to discuss your recovery.
Download Our Brochure
For more information about the addiction services that Ocean Recovery offer, download our brochure.
Download our brochure
Do I need help?
A lot of people are unsure if there are suffering from addiction. Take these tests to find out if its effecting you without your knowledge.
Select your test and find out more