Finding Alcohol Addiction Support Groups
Finding Alcohol Addiction Support for Families is important during Addiction Recovery
Quick Links
Quickly skip to parts of this page you are most interested in by clicking on any of the below links.
For someone who's recovering from alcohol abuse and alcoholism, treatment will be a significant lifeline. Through active rehab, various forms of alcohol addiction treatment will be worked through, to withdraw and restore.
Although sobriety may be reached once alcohol rehab comes to an end, there are some expected challenges linked to post-rehab life. For both a recovering addict and family members/friends, this transition can be tough, best alleviated through additional support.
Support groups are an accessible form of help, carrying many supportive benefits for all parties. From reducing relapse risks to providing peer support throughout the turbulence of sobriety, support groups are encouraged as a follow-on treatment.
Here are some of the benefits you can expect, along with some guidance on finding alcohol addiction support groups. At Ocean Recovery we're here to offer advice and encouragement through your alcohol addiction recovery journey. Through our rehab programmes, we also offer direct access to local support groups. Reach out for our support.
Benefits of Group Therapy and Family Therapy
Alcoholism can be a lonely condition to live with. Relationships are known to break down. Social situations are also influential for some people, triggering alcohol abuse. Some addicts even disassociate themselves from loved ones, to protect themselves or to hide their habits.
Ongoing isolation and social withdrawal can also make addiction recovery a lonely time. Loneliness is in fact a relapse trigger, can resurface old habits and can make it easier to break accountability.
Support should instead be accepted through addiction recovery, available through both group therapy and family therapy. Alcohol addiction support groups are a form of group therapy. They offer a safe haven for recovering addicts to share, collaborate and rely on peers. Significant support networks and relationships can build through support groups, filled with like-minded, sober peers.
Family therapy support groups are also available. They work to educate loved ones, offer all-around support and bridge relationships. The majority of relationships do tend to falter due to a lack of understanding and the stresses of addiction. Understanding can be increased, and stress can be decreased through a range of treatments, including family therapy.
Alcohol addiction support groups are recommended for the below benefits.
They increase personal accountability
They offer a safe platform to share concerns and obstacles
They offer a source of inspiration and encouragement to work through sobriety
They improve mental health through positive engagements
They bridge old relationships and form new ones
They educate all parties
They support families and friends through addiction recovery
They help with relapse prevention planning, by increasing awareness and reducing risks
They provide structure and a focus through early recovery
They offer real-life experiences of recovery as a form of inspiration
Support groups can help through the highs and lows of addiction recovery. Here's some guidance on finding alcohol addiction support groups that offer quality interactions and services.
Finding Alcohol Addiction Support Groups
There are various support groups out there designed to help recovering addicts. There's also resources to support families and friends throughout the process.
Support groups can be accessed in person or virtually, offering flexibility to accommodate your personal circumstances. In-person support groups are the most effective as they offer tangible interactions and are a bigger commitment to make.
Both are very important whilst recovering from alcohol problems, helping to boost support and accountability. In between sessions, virtual support groups are also helpful to source self-help tips or to act as an accountability buddy for someone else.
Finding alcohol addiction support groups that work for you and your recovery journey will be essential. Below are some widespread organisations and group therapy sessions that are available in your local area.
Alcoholics Anonymous (AA): AA is a free service that provides regular access to local support groups. It's designed to help to recover alcoholics through a 12-step programme, helping to solidify sobriety. Support group sessions are available across the UK, confidentially arranged. Sessions offer a safe space to work through alcohol problems and to receive support from peers, counsellors, and sponsors.
Al-Anon: Alcoholism affects loved ones, friends and third parties. Al-Anon family therapy groups are available, to offer support and education for loved ones. Support can be sourced through active addiction and through the recovery process. A 24/7 helpline is available.
Adfam: Virtual support can be accessed for all parties through Adfam. Registered as a national charity, face to face support groups can also be arranged. From online forums and resources to lists of useful organisations, a wealth of support is available through Adfam.
SMART Recovery: Various support group meetings, tools and sources of support are available through SMART recovery. Helping recovering addicts understand their problems, sessions are designed to motivate recovery and cope through any challenges. Programmes are also available for family and friends, to support a loved one through addiction recovery.
Alcohol problems are common, experienced by people from all walks of life, dotted across the globe. Local support groups are available to accommodate such a demand. Finding alcohol addiction support groups will be possible through the above organisations.
Support at Ocean Recovery
At Ocean Recovery we stand as a comprehensive rehabilitation clinic. We help our clients through initial alcohol addiction treatment, along with providing follow-on services, such as support groups. Aftercare services are free for our clients, beneficial throughout the transitional period.
Alcohol detox will be encouraged as a starting point if you're struggling, followed by therapy sessions, relapse prevention planning and management. Through alcohol rehab, consumption and habits can be suppressed. Yet to manage through the newness of sobriety, we also provide direct access into support groups on a post-rehab basis.
We're here to support people with new diagnoses, we're here to support those who are suffering, we're here to support recovering addicts, and we're here to support families and friends.
Reach out to see how we can help you through alcohol rehabilitation. Alternatively, you can contact our team to find an alcohol addiction support group in your local area.
Sources
https://www.alcoholics-anonymous.org.uk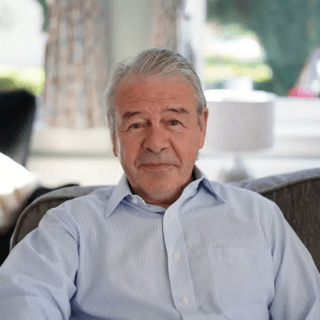 John Gillen
John is one UK's leading professionals in the addiction recovery industry. Pioneering new treatment techniques such as NAD+ and ongoing research into new therapy techniques such as systematic laser therapy, John is committed to providing the very best treatment for people throughout the UK and Europe. During his extremely busy schedule, John likes to regularly update our blog section with the latest news and trends in the industry to keep visitors to our site as well informed as possible on everything related to addiction treatment.
Request A Callback
Enter your phone number and a member of our team will call you back to discuss your recovery.
Download Our Brochure
For more information about the addiction services that Ocean Recovery offer, download our brochure.
Download our brochure
Do I need help?
A lot of people are unsure if there are suffering from addiction. Take these tests to find out if its effecting you without your knowledge.
Select your test and find out more