Helping a loved one struggling with Addiction this Festive Period
Quick Links
Quickly skip to parts of this page you are most interested in by clicking on any of the below links.
As a loved one, it can be challenging to manoeuvre around an addiction diagnosis and the consequences it carries over this time of year. The festive period should be a time to celebrate and relax. Yet dropping the ball through addiction recovery isn't an option, not even for Christmas.
Understandably, you'll want to do your best to enjoy the holiday season. Yet you'll also want to do your best to encourage sobriety and avoid enabling addictive behaviours. Finding the right balance can make Christmas day and the festive period a difficult time for family.
There are ways that you can do both, by helping a loved one struggling with addiction during this festive period.  Whether in active addiction treatment, residential rehab, or the post-rehab stages of recovery, you can ease this susceptible time.
For help for yourself, to cope with the responsibilities, or for guidance on how to help a loved one through Christmas and beyond, we're here for you at Ocean Recovery. Reach out to see how you can do your bit to avoid the hurdles of Christmas.
Addiction and the festive period
Addiction is a challenging condition to experience on a day-to-day basis. Across the festivities and celebratory moments, it can be an even more complex disorder to manage.
Expectedly, those who suffer from alcohol addiction or drug addiction will struggle even more across the Christmas period. Those who are yet to seek support and treatment will likely be positioned in the most influential situations. For example, alcohol exposure is rife through Christmas, justifying binge drinking habits and daily consumption.
Due to a lack of routine, increased social engagements, financial stresses and pressures, and normalised drug/alcohol consumption, it's also a difficult time to remain on track through recovery. Recovering addicts can also expect to feel the triggering effects of the festive period.
Every person who abuses drugs/alcohol or who's recovering from their effects will respond differently. Some will prefer to be busy, be involved in holiday parties, and act as normal as possible. Others will prefer to be alone, avoid triggers, and keep a low profile.
Helping a loved one struggling with addiction during this festive period should be on their terms. Guiding them to manoeuvre through the period comfortably and safely is essential, even if they do not want to celebrate. Finding the right balance between supporting them and respecting their wishes is vital.
Below are some of the ways you can help a loved one through this time of year.
How can families help a loved one deal with addiction this Christmas?
It can be challenging to approach a loved one throughout the festive period. Every person will respond differently to this time of year. Knowing how your loved one will respond is very important, along with the amount and type of help they will benefit from. Here's some guidance on offering support throughout the festive period.
Respect their reasonable wishes
You must respect the wishes of your loved one. If they prefer to miss certain Christmas events, as attending may trigger their habits, you must support their decision. It's essential only to accept and respect reasonable wishes. For example, if your loved one is asking for alcohol, you can intervene. If they spend too much time alone, impacting their mental health, you can reach out. Yet if their reasons are justifiable and don't aggravate their addiction symptoms, you should follow their pace.
Set boundaries
Christmas is a relaxed period. Boundaries are very rarely set. Yet, for an addict or recovering addict, routine and boundaries will be essential to avoid relapse. You should set some boundaries that work for you as a family. You should openly talk about specific behaviours, events, and coping strategies to be prepared to intervene if need be.
Maintain a clean house
Whilst you may be partial to an alcoholic drink, you must lead by example around your loved one. Maintaining a clean, alcohol-free house will be recommended whilst hosting or visiting your loved one. Any form of exposure may trigger cravings and urges, which can be very difficult to avoid on an initial basis through Christmas.
Offer emotional support
The festive period is a challenging time for addicts. It can be lonely, overwhelming, stressful, uncomfortable, overstimulating, and intimidating. It can cause vulnerabilities, deteriorate mental health and motivate a time of reflection. You should be prepared to offer emotional support whilst helping a loved one struggling with addiction during this festive period.
Disable consumption
Cravings, urges, and various triggers can fuel consumption, and it's essential to be aware of your loved one's triggers to disable consumption risks. For example, for some, stress can aggravate cravings. To reduce relapse, stress should be managed throughout the festive period.
Encourage treatment
Whether addiction treatment has already been completed or not, Christmas is a vulnerable time. Encouraging treatment sessions throughout the festive period is advised, and anything from support groups and therapy sessions to rehab stays can be beneficial.
Helping a loved one beyond the holiday period
The above guidance can be followed daily to support a loved one. Yet if addictive behaviours continue, it's essential to consider how you can help those you care about for the long term.
A family and friend referral can firstly take place here at Ocean Recovery.  You can share your concerns and views on rehabilitation through this process. A family intervention can also be arranged if acceptance is low.
You can also help a loved one by being aware of their habits, being mindful of their feelings, and being educated on addiction and treatment. You can approach, support, and encourage them through addiction recovery with awareness.
To help a loved one through everyday life and the festive period, you'll need to be aware of what's ahead, possible obstacles, pushbacks, and disappointments. It's a challenging yet rewarding responsibility to help someone through addiction. Setting yourself up with the above guidance is encouraged.
Helping a loved one struggling with addiction during this festive period can be challenging. Yet you'll have the opportunity to help them enjoy, celebrate, and remain sober over Christmas. Reach out for further guidance on supporting others here at Ocean Recovery.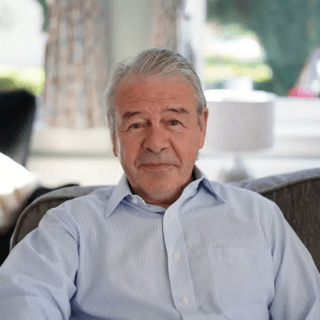 John Gillen
John is one UK's leading professionals in the addiction recovery industry. Pioneering new treatment techniques such as NAD+ and ongoing research into new therapy techniques such as systematic laser therapy, John is committed to providing the very best treatment for people throughout the UK and Europe. During his extremely busy schedule, John likes to regularly update our blog section with the latest news and trends in the industry to keep visitors to our site as well informed as possible on everything related to addiction treatment.
Request A Callback
Enter your phone number and a member of our team will call you back to discuss your recovery.
Download Our Brochure
For more information about the addiction services that Ocean Recovery offer, download our brochure.
Download our brochure
Do I need help?
A lot of people are unsure if there are suffering from addiction. Take these tests to find out if its effecting you without your knowledge.
Select your test and find out more