How To Detox Safely From Alcohol
Quick Links
Quickly skip to parts of this page you are most interested in by clicking on any of the below links.
Alcohol addiction is a rising health problem in the UK, with the COVID-19 pandemic having a problem. According to the Guardian, "deaths caused by alcohol in 2020 increased by almost 19%, marking the biggest rise since records began, according to the Office for National Statistics."
This worrying statistic shows that more people are turning to alcohol in these trying times as they struggle with mental health and issues such as stress. If this is familiar to you, it is important to know that you are not alone and that you can turn your life around.
The first step to long term recovery and becoming free of alcohol is detoxification. As you drink more heavily, your body becomes dependent on alcohol – leading to organ damage that could be life-threatening. The detox process involves stopping the consumption of alcohol to purge these harmful toxins from your body so you can begin to heal.
When it comes to detoxing there are two pathways to follow. You can either try detoxing from alcohol at home or enter alcohol rehab and go through the process under medical supervision. Both have their pros and cons – but what is important is that you find the path that works best for you, is safe and helps you achieve the goal to stop drinking.
Why Not Detox from Alcohol at Home?
Many people decide that they can curb their drinking habits without entering inpatient treatment. This is not advised when it comes to other issues, such as drug addiction, but is possible with alcohol. While we at Ocean Recovery don't always recommend this, if your alcohol use disorder is only mild it is possible to go through detoxification safely – and there are other benefits to staying at home.
Some find comfort in going through the detox process in a familiar environment, close to loved ones and friends. Detoxing from alcohol is a stressful time for anyone and having people around you may help you stick to the task and have access to support when you need it. Detoxing at home also means that you will not have to pay anything to do it – a consideration on many people's minds, especially during Christmastime when money can be tight.
While we at Ocean Recovery promote a culture of openness and that there is no shame in admitting to addiction problems, some people are more private by nature. You may appreciate the anonymity and confidentially that detoxing at home offers.
Before you begin to detox at home you should contact your visit your local GP to inform them. Whilst GPs rarely give out prescription drugs to ease withdrawal symptoms, informing medical professionals that can check up on you regularly during the process is vital. Symptoms of alcohol withdrawal such as Delirium Tremens (DTs) can prove fatal if left unmanaged, so it is important people are aware of your situation.
Benefits of Medically Supervised Alcohol Detox Treatment
If your alcohol addiction is severe enough then the best option is to seek professional help. Detoxing through a rehab facility brings less chance of relapsing when compared to home detox. Though it can be an investment, we at Ocean Recovery see it as a longer-term investment that you will hopefully only have to pay once – with home detoxing you might be doing it time and time again.
During medically supervised alcohol treatment you will be watched over by medical professionals and support staff that can keep you comfortable and offer all the help you need. Situated in a comforting environment, your detox treatment will be as painless as possible with Ocean Recovery, where your wellbeing is our top priority. Our facility is situated on the Blackpool seafront and has undergone refurbishment to bring luxury and relaxation to anyone that undergoes detox with us.
Beyond detox, if you choose, you will have access to an array of treatment options that can help you delve into the issues behind your addiction. If you are serious about long-term recovery it is essential to get access to therapies that can help you deal with your problems and learn techniques to stop relapses. After your time with Ocean Recovery, you will have access to aftercare programmes revolving around support groups to help you stay sober.
With this residential treatment, there is the question of cost. Most facilities also offer medically supervised detox treatment on an outpatient basis – meaning you can attend your treatment during the day and return home. This suits people that must keep daily life commitments to their family and not disturb their work life.
Outpatient treatment is useful for those suffering from mild alcoholism but again we don't recommend it if your issue is severe.
Alcohol Withdrawal Treatment
The process of detoxing at Ocean Recovery is straightforward enough once you have completed our admissions process.
Initially, you will be assessed by a medical professional. This assessment centres around gathering information about your addiction history, past treatments, mental health, physical health, and current living/social situation. This is done to ensure that you receive the correct treatment and are administered with medications that will ease withdrawal symptoms the most.
The process will then begin, and medication administered as you need it. Side effects of going through withdrawal are expected but there is no telling what symptoms you will experience or how severe they will be. When going through withdrawal symptoms including depression, nausea, rise in body temperature, trouble sleeping, and shakes are common.
There is no set time limit when it comes to detoxing as everyone is different. The shortest amount of time you would spend in a detox programme is 7 days and the average person will experience detox for 7-10 days.
What to Eat During Your Alcohol Detox?
Regardless of whether you are detoxing at home or in a facility, ensuring your nutrition is good is a powerful tool in recovery. As you are flushing harmful toxins from your body it is wise to fill it with healthy food that can help recovery and replace the chemicals and vitamins you have been missing.
Eating fruit and vegetables, whole grains, proteins low in fat and cayenne peppers are shown to be foods that aid in early recovery efforts and can be easily purchased. Regular alcohol consumption also destroys your body's vitamin stores leading to deficiencies so finding foods with vitamin b6, folic acid and thiamine is also a good way to help yourself during detox.
Though worrying about what to eat may be the last thing on your mind during detox, it is good to get into the habit of taking care of your body – something that drinking heavily does not do. With a balanced diet, you can set yourself on a good platform to build towards an alcohol-free life that is more fulfilling and healthier.
Get in Touch Today
Detoxing from home can be done safely and effectively if you are only suffering from mild alcoholism and remain vigilant throughout. However, if your problem is more serious, it is better to attend at the very least a detox programme on an outpatient basis.
For the most effective treatment against alcohol addiction, rehab treatment facilities like Ocean Recovery can help you. Beyond alcohol treatment, we offer help for other forms of addiction, such as cocaine and cannabis and can help friends and family members who are worried about their loved one's addiction.
Call us now at 01253 847 553 or text HELP to 83222 to take the first step towards recovery.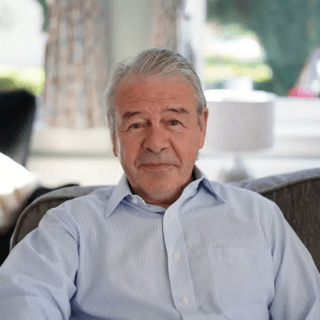 John Gillen
John is one UK's leading professionals in the addiction recovery industry. Pioneering new treatment techniques such as NAD+ and ongoing research into new therapy techniques such as systematic laser therapy, John is committed to providing the very best treatment for people throughout the UK and Europe. During his extremely busy schedule, John likes to regularly update our blog section with the latest news and trends in the industry to keep visitors to our site as well informed as possible on everything related to addiction treatment.
Sources
https://www.theguardian.com/society/2021/dec/07/britains-drinking-deaths-rose-at-record-rate-in-pandemic
Request A Callback
Enter your phone number and a member of our team will call you back to discuss your recovery.
Download Our Brochure
For more information about the addiction services that Ocean Recovery offer, download our brochure.
Download our brochure
Do I need help?
A lot of people are unsure if there are suffering from addiction. Take these tests to find out if its effecting you without your knowledge.
Select your test and find out more