Why is Aftercare Important in Long-Term Addiction Recovery?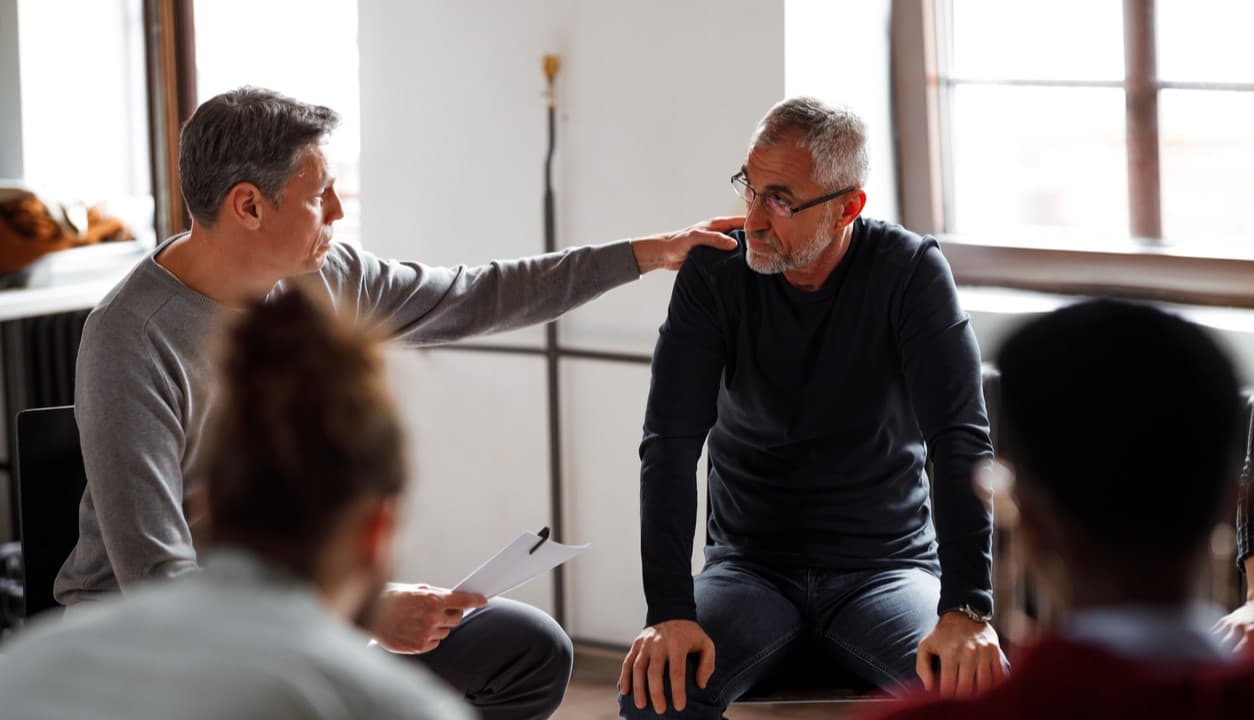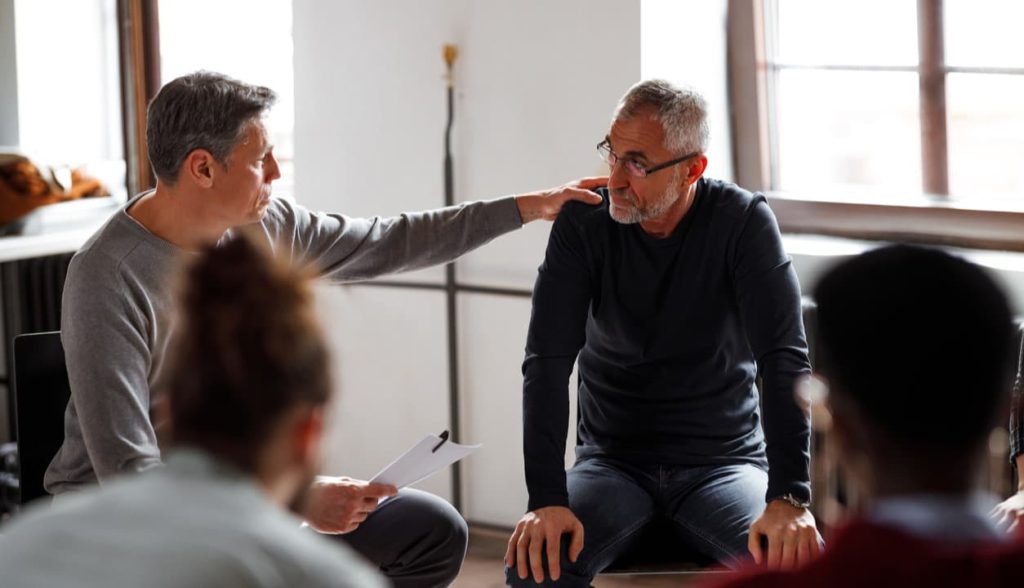 Quick Links
Quickly skip to parts of this page you are most interested in by clicking on any of the below links.
Aftercare is a simple and effective treatment that prevents a person who is facing addiction experience a relapse after alcohol rehab. Sometimes, addiction relapse happens even when provided with relapse prevention techniques, however, aftercare sessions make the risk much less likely.
Due to the supportive environment group sessions create and the ongoing encouragement that is provided, aftercare is very important for long term addiction recovery.
There are numerous ways in which long-term addiction recovery is encouraged, but a professional team who can continue care via aftercare treatment is the best option. Learn more about aftercare programmes here to find out the role aftercare plays in your recovery after alcohol rehab. The importance of aftercare for long term addiction recovery should not be underestimated – aftercare helps you to stay sober.
What is Aftercare?
Drug and alcohol addiction is a very complex disease that needs monitoring and controlling after alcohol rehab has been completed. Private recovery programmes treat all aspects of your mental and physical health in a supportive and medical environment.
The hardest phase of addiction recovery is continuing your sobriety after rehab using the techniques learnt during residential treatment, which is why aftercare sessions are so important. Drug and alcohol rehab aftercare takes place following an intensive inpatient rehab programme and continues the recovery journey.
Aftercare programmes are designed to ensure that each person has their own bespoke plan to combat their addiction. This is undertaken from a recovery centre, such as Ocean Recovery, and will be a long-term support for people facing addiction recovery. Recovery meetings take place weekly and can be accessed via Zoom so past clients can join the group therapy sessions from across the country.
During an aftercare programme, you will have access to the following:
Follow up support
Follow-up psychotherapy sessions
A network of support available to connect and communicate
A range of tips and tools that you can keep improving on
Relapse prevention planning
Coping strategies to help maintain healthy habits
Ongoing therapy provided by a professional
Ocean Recovery Centre offers a free 12-month aftercare support package for anyone who has completed a 28-day course at our drug and alcohol rehab centre, which is a way to help avoid relapse and is commonly implemented after alcohol rehab programmes.
We appreciate that there many people experience worries when leaving the safety of residential rehab, and these may not simply be related to the addiction but also to all aspects of day-to-day life that may have been interrupted. Reintegration into your own environment after alcohol rehab can be fully supported by us, and we are available to chat about any concerns you or a loved one has.
Work concerns and financial implications must be dealt with accordingly, so improving diet, maintaining a healthy lifestyle, having a regular sleeping pattern and a healthy physical routine are just some of the elements of long-term addiction recovery that we encourage and support past clients with. These things may not be so easy to turn into habits but are achievable.
Feeling isolated, left behind, or finding your feet again with old friends may feel unattainable. However, with the life skills and support provided through your aftercare programme and the constant encouragement from our addiction recovery team, you can easily create the life you desire once again.
Why is Aftercare Important After Alcohol Rehab?
After your drug or alcohol rehab programme has ended, returning home can be triggering and hard to cope with, especially if substance abuse was a large part of your life. This is why the ongoing support provided during your aftercare programme is so beneficial to your long term addiction recovery.
During your time at residential rehab, an aftercare plan will be created to identify triggers and any additional needs you may require once you leave rehab. This often works alongside your relapse prevention plan which is made to help you prevent relapse to drug abuse or alcoholism.
You may be wondering why aftercare is important for long term addiction recovery after alcohol rehab, and this is because they provide you with ongoing assistance and continued treatment to help you stay sober and on track with the recovery process.
Having access to a supportive environment with people who have first-hand experiences with alcohol or drug addiction is a motivating way to help you stay sober.
There are also outpatient aftercare services that can be important in long term addiction recovery, such as Alcoholics Anonymous and Narcotics Anonymous. These recovery meetings help you to maintain sobriety and avoid future relapses. Actively participating in these aftercare programmes once you finish treatment is important after alcohol rehab to treat you for life.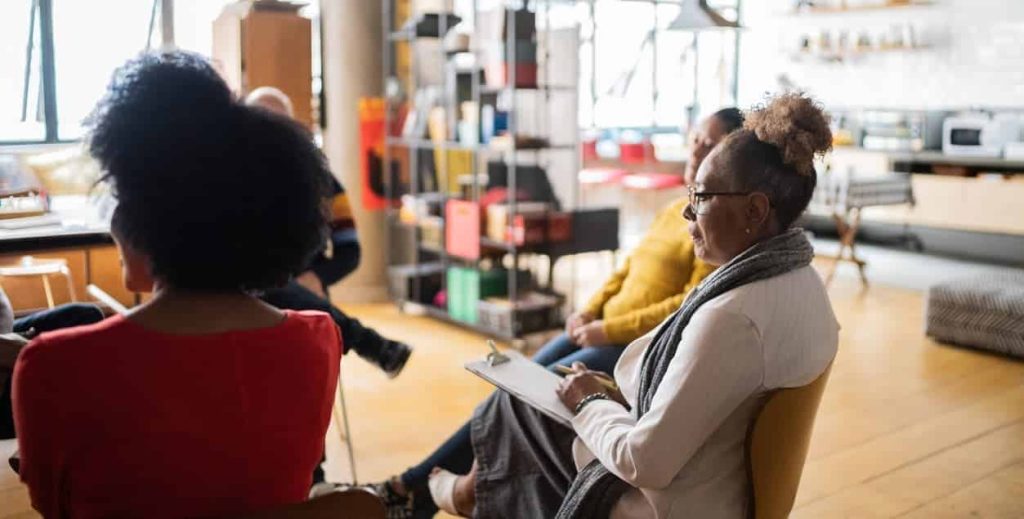 Benefits of Aftercare for Addiction Recovery
There are numerous benefits of aftercare in addiction recovery at Ocean Recovery Centre. With post-treatment support, you can start to slowly piece together your life after alcohol and drug rehab. Aftercare is an important addiction treatment, and with these benefits, you can achieve sobriety.
See the benefits and importance of aftercare below:
Long-term recovery is improved: The success rates of long-term recovery are higher when aftercare is implemented as part of the recovery process. This is because you have connections with therapists and our team of addiction medical professionals. You will also gain access to addiction support groups which combined prove to be highly beneficial to long-term recovery. Numerous factors may affect your recovery, such as age, sex, type of addiction and medical history.
Builds coping mechanisms: Learning to avoid the main triggers that can stress you out is important. Mental health issues often have a trigger that may spiral once again.
Continued support boosts mental health: Mental health must be managed in the months after alcohol rehab. Counselling or other outpatient services can pinpoint any lingering mental health troubles, including smaller issues that you fear may hinder your recovery. Various methods can be implemented to suit your lifestyle, whether this is via the phone, Zoom or face-to-face.
Feeling part of a community: Addiction support groups provide you with a sense of community, which is why aftercare is important in long-term addiction recovery. You can share stories, tips and any troubling aftercare issues that others can help you with. In addition to your support group at Ocean Recovery, you can follow up with local groups in your community close to your home.
Types of Aftercare Programmes
During your rehabilitation programme, you will have encountered numerous forms of addiction treatment. This may include Cognitive Behavioural Therapy, psychotherapies, counselling, relapse prevention and mindfulness. Once residential rehab is completed, it is then up to you to continue your recovery, aided by addiction support groups.
Outside of aftercare provided by Ocean Recovery, you can find various outpatient treatments such as Alcoholics Anonymous and various support groups to help you stay sober.
12 Step Recovery Meetings
12 Step Programmes are commonly used aftercare programmes that are offered by Alcoholics Anonymous and Narcotics Anonymous across the country. This form of treatment has been found to be very successful in treating addiction.
It is also common to be offered a sponsor through these programmes, which can be a great way to remain motivated in your long term addiction recovery.
Dual Diagnosis Programmes
Checking on your mental health is key to remaining sober, as mental health problems such as depression and anxiety can be huge addiction triggers and risk your sobriety.
Some aftercare programmes integrate dual diagnosis treatment within the sessions to help you address any concerns and discuss your feelings during group sessions.
Other Aftercare Options
Other common types of aftercare programmes include Holistic Therapy, mindfulness, meditation and slow living which will assist you in being present and making the best possible decisions.
You will learn the following from your aftercare programme:
Develop a recovery plan to help you work towards your goals
Learn how to recognise your behavioural patterns and learn to say no
Find a good living arrangement and assistance with work reintegration
Establish a living routine that is healthy, including hobbies and socialising
Finding local groups that suit you best
Keeping in touch with your professional team at your rehab centre – they will be there if you feel the need to reuse the addictive substance
Importance of Sticking to an Aftercare Plan
Sticking to an aftercare plan is just as important as completing your drug or alcohol rehab programme. There are numerous recovery success stories that you can read on our centre's google reviews and forums that outline how aftercare has continued to give them the motivation and energy to continue. Especially as leaving rehab can be daunting, aftercare is an important part of the recovery process.
Suddenly you are in the same world as before but as a changed person in charge of maintaining sobriety. It is easy to overlook the importance of aftercare, and even with public recovery programmes, there are limited forms of aftercare. Most free/public addiction recovery programmes do not have the intensive therapies that are needed to continue a healthy recovery. Only private rehab centres offer this form of aftercare plan.
Sticking to an Aftercare Plan is essential. Aftercare is important after alcohol rehab to remove any risks associated with finishing treatment, and sobriety is an ongoing process. Difficulties at home include relapse, mental health dips and isolation.
Aftercare in addiction recovery is continued care that lasts as long as you feel it is needed. You can implement the tips learned at rehab, whilst successfully sober living home and taking charge of your own recovery. For more information on starting your journey and treating substance abuse, please contact us or call on 0800 880 7596.
How to Stay Sober After Rehab
Even with the help and support that is offered at our rehab centre, it can be tricky to remain sober when you are not surrounded by 24/7 medical support, catering and peers. Suddenly becoming in charge of your own recovery is a big step up from the treatment received in rehab, which is why aftercare is important for addiction recovery.
See our top 5 tips to stay sober after rehab below:
Attend weekly aftercare support sessions. Keeping in touch with recovery workers and others who are in similar positions to you is a great way to keep up your sobriety. This can help you
Surround yourself with people who support your addiction recovery journey. Spending time with loved ones and others who are also going through the recovery journey is a good way to keep you on track and sober. Those who want you to achieve are great influences to have by your side.
Take up a new hobby. Having a hobby such as a sport or craft to invest your time in can help both your physical and mental health. Being surrounded by different people and spending your time with others is a good way to aid your recovery.
Exercise regularly. Exercise is known to improve physical and mental health, and releases endorphins which is a feel good hormone. It may be hard to start exercising again after rehab, however the routine and personal improvements that sport can provide is great for recovery.
Take care of your mental health. Putting your mental health first before everything else is very important. Stress and depression are leading causes of relapse, so surrounding yourself with people who are good for your wellbeing and removing yourself from toxic situations is a great way to take care of yourself and prevent relapse.
Local Addiction Recovery Support
Local support networks are brilliant for maintaining recovery and preventing relapse. Alcoholics Anonymous and Narcotics Anonymous are local free recovery networks that offer weekly aftercare sessions both in person and online.
Attending regular support meetings is important to help you continue recovery after drug or alcohol rehab. Unfortunately addiction is a disease that needs continuous efforts to prevent relapse, and there is no simple cure.
By investing in a private rehab programme followed by addiction recovery support and aftercare sessions, you can achieve long term recovery.
Seek Addiction Treatment Today
If you or a loved one struggles with alcohol or drug addiction, it is important that you seek addiction treatment as soon as possible. From detox and therapy sessions to aftercare treatment, seeking a residential addiction treatment programme offers you the best chance at long term recovery.
At Ocean Recovery our treatment facility offers you everything you need to recover from alcohol and drug addiction for good. Call us today on 0800 880 7596 to start your recovery journey
John Gillen - Author - Last updated: July 31, 2023
John is one UK's leading professionals in the addiction recovery industry. Pioneering new treatment techniques such as NAD+ and ongoing research into new therapy techniques such as systematic laser therapy, John is committed to providing the very best treatment for people throughout the UK and Europe. During his extremely busy schedule, John likes to regularly update our blog section with the latest news and trends in the industry to keep visitors to our site as well informed as possible on everything related to addiction treatment.
Request A Callback
Enter your phone number and a member of our team will call you back to discuss your recovery.
Download Our Brochure
For more information about the addiction services that Ocean Recovery offer, download our brochure.
Download our brochure
Do I need help?
A lot of people are unsure if there are suffering from addiction. Take these tests to find out if its effecting you without your knowledge.
Select your test and find out more
Our Centre
Rehab In Northern England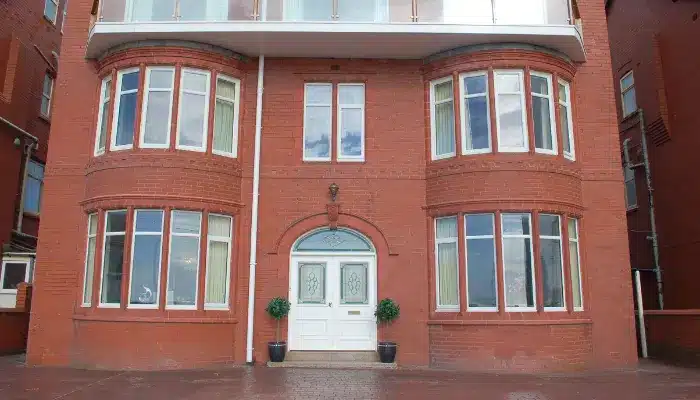 Tel: 01923 369161
Email: info@oceanrecoverycentre.com
Address: 94 Queen's Promenade, Blackpool, FY2 9NS
View Centre
Our Partnering Centres
Rehab in Scotland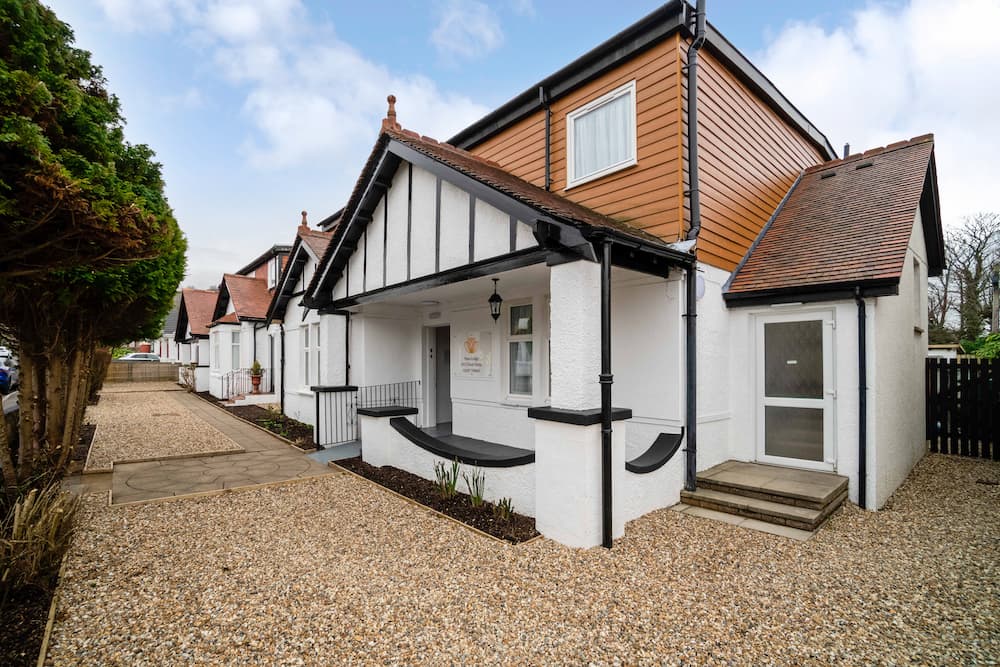 Tel: 01475 303998
Email: info@novarecovery.com
Address: 10-12 Scott St, Largs, North Ayrshire, KA30 9NU
View Centre
Rehab in Greater London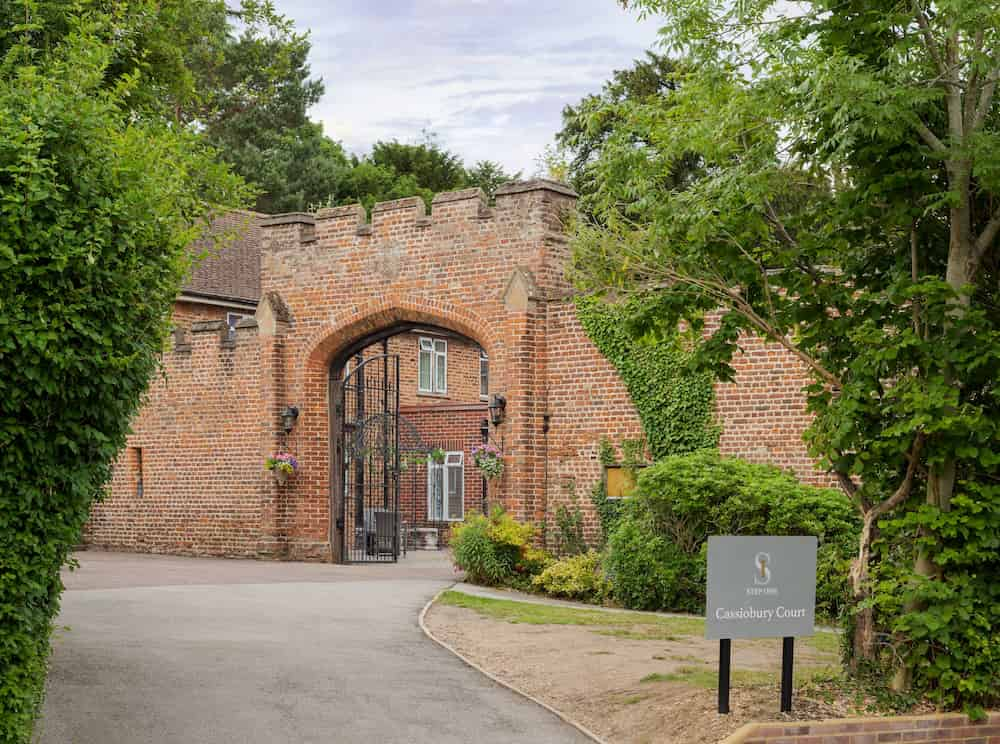 Tel: 01923 369 161
Email: info@cassioburycourt.com
Address: Cassiobury Court, Richmond Drive, Watford, Herts, WD17 3BH
View Centre
Rehab in the Midlands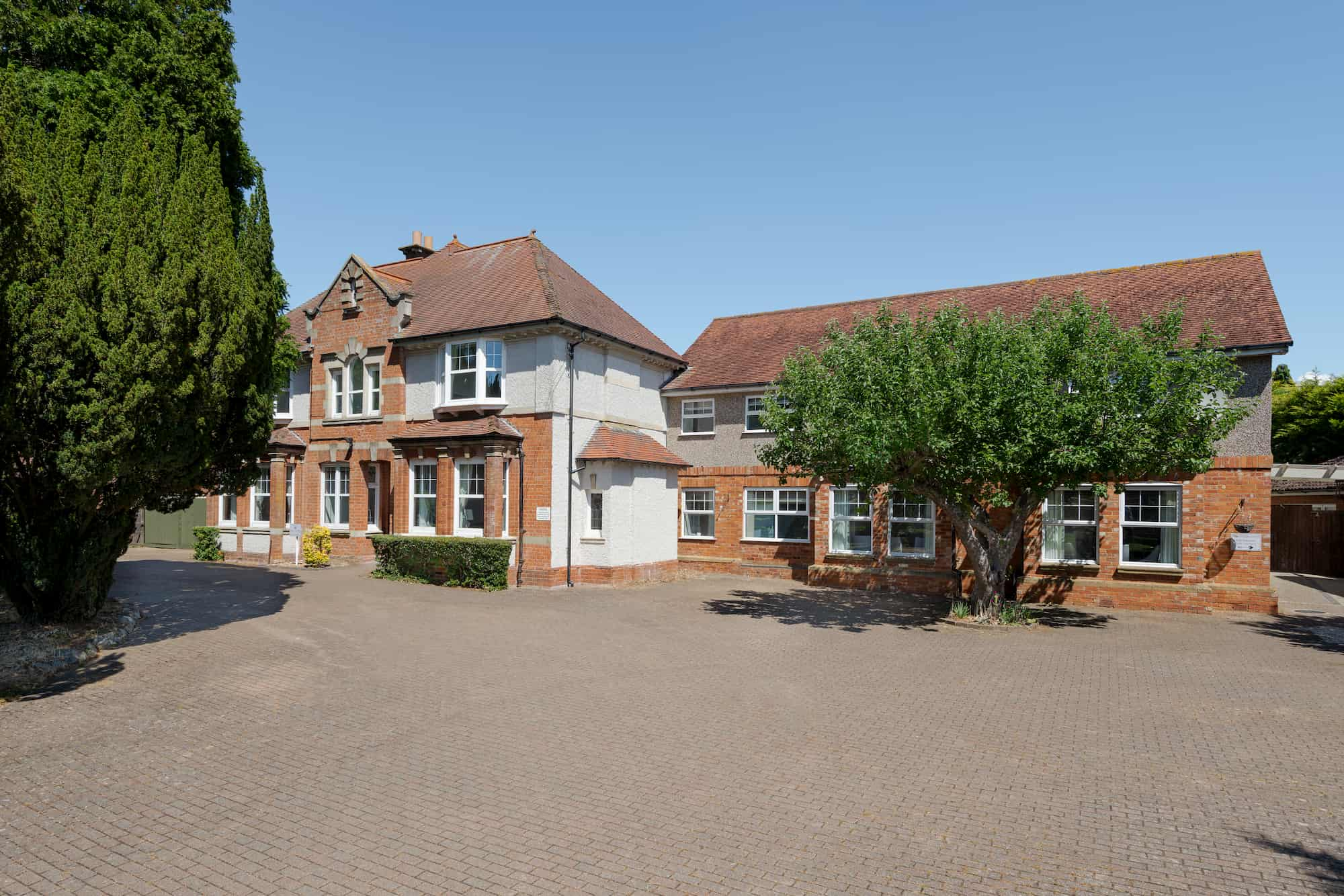 Tel: 01908 489 421
Email: info@asanalodge.com
Address: 48 Moorend Rd, Yardley Gobion, Towcester, NN12 7UF
View Centre