Cancers Caused by Alcohol 'To kill 135,000 in Next 20 Years'
A new study commissioned by Cancer Research and conducted by the University of Sheffield warns alcohol-related cancers could kill up to 135,000 people between now and 2035 if action is not taken to encourage people to reduce their drinking.
The report says this might cost the NHS around £2Bn in treatment costs.
The report recommends the Government implements a UK-wide policy enforcing minimum alcohol unit pricing.
Such a policy is currently in the pipeline in Scotland, although enforcement of the policy is being held up due to ongoing legal proceedings between the Scottish Government and the Scotch Whiskey Association.
A spokesperson for Cancer Research said: 'A 50p minimum price per units of alcohol could reduce deaths linked to alcohol by around 7,200, including around 670 cancer deaths. It would also reduce healthcare costs by £1.3bn.'
The report names cancer of the liver, bowel and the oesophagus as those most likely to develop as a result of alcohol consumption.
The report also points to an earlier study that revealed a massive 90% of people are entirely unaware of the link between alcohol and cancer.
At the beginning of 2016, the UK Government revised it's guidelines relating to alcohol as a direct result of research linking alcohol consumption to cancer.
For instance, the recommended number of units for men was lowered from 18 units a week down to 14 units a week. The recommendation relating to women remained unaffected.
The Government also revised advice so no amount of alcohol consumption can be considered safe, even if you drink within the recommended number of weekly units.
A spokesperson for Alcohol Health Alliance said: 'It is clear from the report that MUP [minimum unit pricing] will save lives, including those lost to cancer, and ease the burden on our health service. Importantly, MUP will do this while leaving moderate drinkers and prices in pubs and bars unaffected.'
'In addition, we need mandatory health information on the labels of all alcoholic products, informing the public of the link between alcohol and cancer, and the new low-risk drinking guidelines.
'The public have the right to know about how their drinking impacts their health, so that they are empowered to make informed choices.'
World Cancer Research Fund claims around 21,000 deaths linked to alcohol-induced cancer could have been saved if alcohol was banned.
The Scotch Whiskey Association has appealed a ruling passed down by Scotland's Court of Sessions that gave the green light to minimum alcohol unit pricing. The UK Supreme Court will hear the appeal in 2017.
The UK Home Office has said it will wait until the appeal has been heard before it considers whether or not to implement minimum unit pricing on a national basis.
Quick Links
Quickly skip to parts of this page you are most interested in by clicking on any of the below links.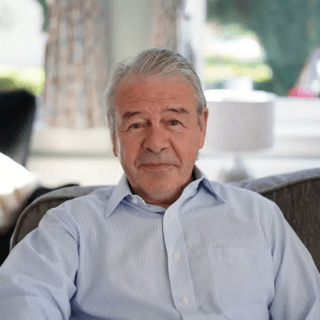 John Gillen
John is one UK's leading professionals in the addiction recovery industry. Pioneering new treatment techniques such as NAD+ and ongoing research into new therapy techniques such as systematic laser therapy, John is committed to providing the very best treatment for people throughout the UK and Europe. During his extremely busy schedule, John likes to regularly update our blog section with the latest news and trends in the industry to keep visitors to our site as well informed as possible on everything related to addiction treatment.
Request A Callback
Enter your phone number and a member of our team will call you back to discuss your recovery.
Download Our Brochure
For more information about the addiction services that Ocean Recovery offer, download our brochure.
Download our brochure
Do I need help?
A lot of people are unsure if there are suffering from addiction. Take these tests to find out if its effecting you without your knowledge.
Select your test and find out more