Heroin Use Declining in Scotland – But Cocaine use is on the Rise
Quick Links
Quickly skip to parts of this page you are most interested in by clicking on any of the below links.
The Scottish Drugs Misuse Database (SDMD) has reported that there is some good news regarding the yearly heroin consumption of the Scottish population. There is a strong decline under the younger users.
In comparison to ten years ago – the number of under-25 users has gone down by more than 50 percent. In 2008 – nearly 60 percent of the youth in the SDMD had been reported to use heroin. 10 years later – this number is not even reaching 25 percent of the youth.
The overall consumption of the heroin and other injectable drugs intake in Scotland has also been declining- as it declined from nearly one in three drug takers – to less than one in 5 drug takers.
This could be a side effect from the increase of fentanyl use throughout the United Kingdom. Fentanyl is a drug that could be used as a replacement for heroin – it is also an opioid that could be considered even stronger than heroin but it is often taken orally. You can find more information about Fentanyl on our " what is fentanyl? " page
Also, the increase of consumption of crack cocaine and cocaine has gone up – which could be another reason for the decline in heroin users in Scotland. Currently, nearly one in five people in the database have reported to use crack cocaine. The reason that cocaine us is on the rise is due to an increase in purity and decreasing cocaine price throughout Europe.  Since cocaine cutting agents have been made illegal – it is easier for dealers to sell It pure. This has in turn created the normalisation of cocaine use, with so many consuming cocaine every weekend, it has prompted Boris Johnson to plan for a cocaine use advertisement campaign.
The population of Scotland that is currently in treatment of drugs tends to be a majority of people over 35 years of age. This is representative for the ageing of the drug using population, and that younger people are less likely to use drugs in the future.
In most NHS Board Areas in Scotland, the most used drugs are Diazepam, cannabis and heroin – there are only two areas that have cocaine in the top three most used drugs. Another statistic that is very worrying- is that in Fife, more than two-thirds of drug users are heroin users.
Are you currently suffering from a heroin addiction? We offer heroin detox and heroin rehab at the Ocean Recovery Centre in Blackpool. Call us today for more information.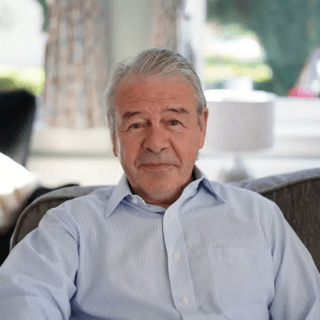 John Gillen
John is one UK's leading professionals in the addiction recovery industry. Pioneering new treatment techniques such as NAD+ and ongoing research into new therapy techniques such as systematic laser therapy, John is committed to providing the very best treatment for people throughout the UK and Europe. During his extremely busy schedule, John likes to regularly update our blog section with the latest news and trends in the industry to keep visitors to our site as well informed as possible on everything related to addiction treatment.
Request A Callback
Enter your phone number and a member of our team will call you back to discuss your recovery.
Download Our Brochure
For more information about the addiction services that Ocean Recovery offer, download our brochure.
Download our brochure
Do I need help?
A lot of people are unsure if there are suffering from addiction. Take these tests to find out if its effecting you without your knowledge.
Select your test and find out more