Sufferers of Opioid Withdrawal Symptoms Given New Hope With Experimental Drug
Quick Links
Quickly skip to parts of this page you are most interested in by clicking on any of the below links.
New research has revealed that a new drug in its experimental stages has successfully reversed opioid withdrawal symptoms in rats in only three days. This drug shows promise in helping to treat people suffering from opioid withdrawal symptoms when being treated for opioid addiction.
The National Institute on Drug Abuse (NIDA) has revealed figures suggesting that between 26 and 36 million people abuse opioids globally, frequently abusing drugs such as heroin, painkillers and morphine. When undertaking a detox from opioid addiction, a person can suffer uncomfortable and even painful withdrawal symptoms, including abdominal cramps, nausea and vomiting, anxiety, muscle spasms, watery eyes and nose, increased heart rate, feeling cold, insomnia, depression, aggression and tremors. Medicines are currently available to ease the severity of the effects of withdrawal in those recovering from an addiction to opioids, but these medicines can create side effects of their own, continuing to create the chemical changes in the brain caused by opioid consumption. Such withdrawal medications also need to be taken for long periods of time to work effectively. This in turn can cause a recovering person to relapse and turn back to taking opioids before successfully completing their rehabilitation.
A promising drug for opioid withdrawal symptoms
New experimental drug rapastinel has in recent tests produced promising results in rats for treating opioid withdrawal symptoms. The drug was originally formulated to treat major depressive disorder, but proved unsuccessful in its effects. Under test conditions for opioid withdrawal in rats, rapastinel produced positive effects on withdrawal symptoms in just three days, making the drug a potential future treatment for opioid withdrawal in humans (when taken under the supervision of a medical professional).
When a patient detoxes from opioids in a rehabilitation facility, the initial first days of treatment can be very challenging and tough on their physical and mental health due to the severity of the withdrawal symptoms experienced. Rapastinel could be very effective during this time, helping to ease a patient's withdrawal symptoms to a greater extent than current medications and without additional side effects. The long-term taking of prescription drugs following rehabilitation can also be ruled out. Undergraduate student Julia Ferrante from Villanova University in Pennsylvania states that rapastinel is a promising new treatment in treating opioid addiction, helping to promote recovery. So far in tests, it has not produced negative side effects.
The drug rapastinel was originally formulated to treat severe depression, but was not effective in doing so. Testing of the drug however revealed that patients could cope well with the drug and that they were generally unaffected by uncomfortable side effects. Rats that received doses of rapastinel showed fewer symptoms of withdrawal in comparison to others that were administered doses of saline solution or ketamine. These results show great promise for treating opiate addiction and rehabilitation, but until it can be officially classified as safe to use in human treatments, scientists will continue to study the effects of the drug to better determine its effects and how it can prevent relapse.
Research into the effects of rapastinel
Undergraduate student Julia Ferrante presented her findings and research at the American Society for Pharmacology and Experimental Therapeutics annual meeting held in Orlando, Florida in April 2019. She said the following of her research findings:
"Our research suggests that new alternatives to standard treatments for opioid dependence have potential to be safer and more effective. Rapastinel research for opioid dependency is currently only being done in rodents, but if the drug continues to have successful trials, it may enter clinical trials for use in humans." (Source: ScienceDaily.com)
Treatment for opioid withdrawal symptoms
Until rapastinel can be developed to a point where it is safe and effective in treating opiate addiction in humans, there are several treatments available for people struggling with heroin, methadone or prescription painkiller addictions. At Ocean Recovery, we offer a selection of different treatments to help people detox from opiates quickly and effectively while helping them to manage opioid withdrawal symptoms.
Rapid opiate detox
If you are struggling with the pain of opioid withdrawal symptoms following a detox from heroin or other painkillers, a rapid opiate detox may be the right decision for you. At Ocean Recovery we offer patients a rapid opiate detox via anaesthesia. You fall asleep, and wake up with no withdrawal symptoms or pain. The detox works by our team of medical professionals administering Naltrexone while patients are under anaesthetic. Naltrexone prevents the effects of opiates on the brain, so the body's cravings for them are significantly reduced. Upon awakening, the detox process is complete for the patient. Their withdrawal symptoms will have been experienced without their knowledge, as they will have taken place while they were asleep under anaesthesia. This is a successful detox practice, with opiates being completely removed from a person's system. The positive side to this type of detox from opiates is that potentially painful withdrawal symptoms are effectively 'skipped' while the patient sleeps. They awake, fully detoxed, with no or very minor withdrawal symptoms such as slight muscle aches.
Our rapid opiate detox happens in our residential rehabilitation centre in Blackpool. As part of your treatment, you will receive round-the-clock care from our expert team, along with rehabilitation aftercare, therapy and counselling sessions.
NAD+ detox
At Ocean Recovery we can also offer our patients modern therapies such as NAD+ detox, alongside alternative treatments and counselling. Our NAD+ detox means a 'Nutritionally Assisted Detox', and it involves the patient being treated via an intravenous drip. We create a bespoke nutritional solution for your body's needs so it can repair itself and break down by-products of your opiate abuse. Patients who have successfully completed this treatment generally report feeling a greater sense of well-being and more clarity of thought and cognitive processes. Other indications of recovery include improved condition of nails, hair and vision, and a sense of feeling 'clean'.
This type of detox is ideal for people struggling with opioid withdrawal symptoms that affect brain function and thought processes. NAD+ detox effectively improves neurological performance as brain function is enhanced.
Contact us today at Ocean Recovery if you are struggling with opioid withdrawal symptoms or are finding it too hard to successfully detox from opioids and stay clean. We will discuss your treatment options with you and help you to get back on track with life.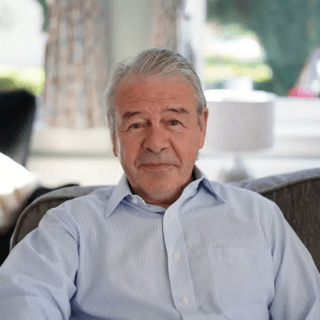 John Gillen
John is one UK's leading professionals in the addiction recovery industry. Pioneering new treatment techniques such as NAD+ and ongoing research into new therapy techniques such as systematic laser therapy, John is committed to providing the very best treatment for people throughout the UK and Europe. During his extremely busy schedule, John likes to regularly update our blog section with the latest news and trends in the industry to keep visitors to our site as well informed as possible on everything related to addiction treatment.
Request A Callback
Enter your phone number and a member of our team will call you back to discuss your recovery.
Download Our Brochure
For more information about the addiction services that Ocean Recovery offer, download our brochure.
Download our brochure
Do I need help?
A lot of people are unsure if there are suffering from addiction. Take these tests to find out if its effecting you without your knowledge.
Select your test and find out more