UK Drug Deaths On The Rise
According to a report from the Office of National Statistics (ONS), drug deaths in the UK have increased year on year since 2013.
In 2018, the ONS recorded 2,917 deaths from illicit drugs, a rise of 17%. 4,359 people died due to drug poisoning, a figure which includes deaths from controlled and non-controlled drugs, accidental overdoses, suicides and over-the-counter medications.
ONS figures also include deaths from complications related to taking drugs intravenously including septicaemia and deep vein thrombosis. This is the biggest annual increase in drug deaths since records began, with drugs now overtaking traffic accidents as the leading cause of death in the UK.
Ben Humberstone, the deputy director for health analysis and life events at the ONS, said about these findings: "The number of deaths from drug use in 2018 was the highest since our records began in 1993. We have also seen the biggest year-on-year percentage increase.
"Previously, this had been linked to a rise in deaths related to opiates like heroin and morphine, but last year there were also increases in deaths across a wider variety of substances including cocaine and what had been known as 'legal highs'."
Whilst these statistics accurately reflect the uptick in drug use and drug deaths across the country, it is important to note that almost half of the deaths recorded will actually have happened in previous years, thanks to the amount of time it takes for inquests to be completed. By the same token, many of the deaths that occurred in 2018 will be missing from the current figures.
Figures Examined
Breaking down the statistics, the ONS reported that males were more likely to die from drug poisoning, with 2,984 men dying in 2018 compared to 1,375 women. Around two-thirds of the deaths recorded were from drug misuse, which seems to follow the trend that statisticians have noted over the past 10 years.
80% of men and 67% of women that died from drug misuse were reported to have died accidentally, whilst intentional poisoning (including suicide) made up 16% of men and 30% of women.
The remaining numbers were caused by mental disorders which resulted from the use of illicit substances, or assaults which involved drugs.
North/South Divide
According to the report, the North East of England has the current highest death rate in England, whilst London had the lowest. The ONS found that drug deaths are not evenly split across the UK, and that more deprived areas are almost universally more likely to have high numbers of drug deaths.
Conversely, in some of the places with the highest incidences of drug deaths, including Blackpool, Liverpool, Hartlepool and North Tyneside, government funding cuts have seen the budget for drug treatment services cut by more than half.
The report noted a certain media bias when it comes to reporting of drug problems in certain communities, in that the media tends to ignore middle-class populations with high rates of death from opiate abuse, meaning that people are more vulnerable to falling foul of these addictions because they are not aware of the risk. Meanwhile the media reports heavily on deaths from party drugs, which are statistically less likely than deaths related to abuse of prescription medications, or hard drug use in poorer areas.
Mike Dixon, chief executive at drug and alcohol charity Addaction, says that the media needs to adjust its focus more towards opioids, and drugs like Naxalone which can be used to block the effects of the drugs, to give people information that could save lives when faced with an opioid overdose.
He said: "The rise in cocaine deaths shows treatment services need to do more to reach out to this group. There's an idea that people have to hit 'rock bottom' to access support and most people who use cocaine don't consider themselves in this category.
"We need to shift this narrative to get more people into treatment that we know can save lives."
Budget Cuts
According to Professor Alex Stevens from the University of Kent, working with the government's advisory council on the misuse of drugs, there has been a 47% increase in the number of deaths from drug poisonings in just 6 years. He believes that the 27% funding cuts to treatment services is at fault, saying:
"These treatments save lives – you're about half as likely to die if you're in opioid substitution treatment than if you're not – and they also save money by reducing costs for the NHS and reducing crime."
Prime Minister Boris Johnson made claims back in August that the government would spend billions of pounds sharpening the criminal justice system, expanding the prison population by 10,000 people. Critics argue that these measures do nothing to curb drug use and drug deaths, focusing on punitive measures rather than rehabilitation in order to stop people reoffending.
Scotland has declared a public health crisis in recent months, with record levels of drug deaths reported. Many have used this situation to call for a new approach from the government when dealing with reducing drug deaths, offering evidence-based measures that could be used. However, Westminster has steadfastly refused to implement them in favour of slashing funding and leaving it to local authorities to fund and provide their own treatment facilities.
Whilst these facilities are very important for the reduction of drug-related harm, public opinion tends to see them as facilitating drug use rather than supporting rehabilitation. This is why local authorities require political support in order to fund and set up the centres that can save lives.
Ocean Recovery Centre is one rehabilitation centre that can help addicts to recover from serious drug addictions and get clean and sober. Detox and rehab is implemented in a safe and comfortable treatment centre, with counselling and treatment provided by dedicated and professional staff members. Clients enjoy access to a dedicated recovery team on leaving treatment, ensuring that support is available around the clock during the difficult months after you first leave rehab.
You can reach us by calling 01253 847 553, or by texting HELP to 83222. The team at Ocean Recovery Centre is here to help and give you the support you need.
Quick Links
Quickly skip to parts of this page you are most interested in by clicking on any of the below links.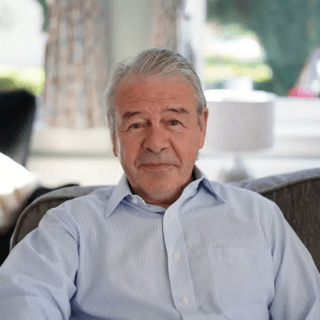 John Gillen
John is one UK's leading professionals in the addiction recovery industry. Pioneering new treatment techniques such as NAD+ and ongoing research into new therapy techniques such as systematic laser therapy, John is committed to providing the very best treatment for people throughout the UK and Europe. During his extremely busy schedule, John likes to regularly update our blog section with the latest news and trends in the industry to keep visitors to our site as well informed as possible on everything related to addiction treatment.
Request A Callback
Enter your phone number and a member of our team will call you back to discuss your recovery.
Download Our Brochure
For more information about the addiction services that Ocean Recovery offer, download our brochure.
Download our brochure
Do I need help?
A lot of people are unsure if there are suffering from addiction. Take these tests to find out if its effecting you without your knowledge.
Select your test and find out more