The Risks Of Leaving Rehab Early
Quick Links
Quickly skip to parts of this page you are most interested in by clicking on any of the below links.
For the most part, admission to rehab is voluntary, aside from when it is court-ordered as part of community service or a post-custodial sentence. In the case of voluntary rehab admission, checking out is voluntary also.
However, for those that have entered rehab, persevering for the entire stay is critical to ensure that you stay clean once you leave. It doesn't matter how far you feel that you have come during the rehab process, if you leave early you risk compromising the entire process and damaging your recovery.
Why Do People Leave Rehab Early?
There are a number of reasons why someone might decide that they want to leave rehab early. These include:
• The person did not want to go to rehab in the first place. As previously mentioned, admission to rehab is voluntary, but many people feel that they have been forced or coerced into the stay by friends, family or their employer.
• The person is suffering withdrawal and feels overwhelmed by the symptoms that they are having.
• The person feels that they have already beaten their addiction at an early stage, and that they no longer need to be in the rehab centre in order to stay clean and sober.
• The person feels that they do not like rehab or the rehabilitation process
• The person feels disillusioned with the rehab process, as it is not what they expected, or they don't feel as though they are getting anywhere. In this case, leaving rehab can be a snap decision that the person regrets after they leave.
It Is Dangerous To Quit Rehab During Withdrawal
During the earliest days of rehab, the patient will be going into withdrawal. This is a dangerous time both physically and psychologically for a person suffering with an addiction, but is also the most difficult part of the recovery process, so a time when many people decide that they want to leave.
It can be extremely dangerous to quit rehab during withdrawal, and have to suffer the withdrawal symptoms on your own. In a rehabilitation centre you can be monitored 24 hours a day, provided with medication to help ease your symptoms and get the appropriate medical care that you need if your symptoms are too strong.
Leaving rehab at this stage could lead to serious or even fatal withdrawal symptoms, and you are also far more likely to use again, which could lead to further health problems.
What Are The Risks Of Leaving?
If you do decide to leave rehab early, you open yourself up to a host of risks and dangers, which could make it more difficult for you to recover in the future. Some of the risks inherent in leaving rehab early include:
• Becoming overwhelmed by the temptation to use once back in familiar surroundings, with easy access to the substances that you were addicted to before.
• Leaving rehab when upset or angry can make it more likely that you will relapse when back home.
• Quitting rehab early can help you to justify a return to drink or drugs, feeling that you are not able to commit to recovery
• It takes a lot to build up the strength and willpower to commit yourself to rehab. Giving up on this and leaving early could mean that you don't get another chance. You should use the willpower that you have built when you have it.
• Leaving rehab and then relapsing can mean that you lose faith in your ability to quit drinking and using drugs. This could make it far harder to quit in the future.
In some cases, yes. Some non-alcoholic beer actually has a little bit of alcohol in it.
What To Do If You Are Thinking Of Leaving
It is completely natural to think about leaving rehab when you are in the midst of your recovery. Most ex-addicts will report that they considered leaving rehab multiple times throughout the process, and overcoming this temptation is part of your recovery journey.
You must speak to your therapist as soon as you start thinking about leaving. They will be able to discuss with you your reasons for wanting to leave, ease your worries about the process and help you to focus on the benefits of your current situation. You may be able to speak one-on-one or with your group as a whole about your feelings, so that you can get support from people who are going through the same situation as you.
It is always a good idea, when thinking of leaving, to give yourself another day or so to think and continue with the process before you actually leave. During this time you will be able to focus on your reasons for going into rehab in the first place. If you are leaving because of a certain emotion or bad moment, this extra time could also take away your wish to leave.
Risk Of Relapse After Leaving Rehab
There is an increased risk that you will use drugs or start drinking again if you leave rehab early, and these risks are coupled with the fact that using again is likely to be more dangerous now that you have gone through detox.
Your tolerance will be lower after detox, and without having completed the entire process you are likely to go out and use again. Using the same amounts that you are used to after detox could result in overdosing and even, in the worst cases, death.
Because of the disappointment that your friends and family might have if you leave rehab early, you may alienate them and find it harder to get the support that you need in the future.
Talk to Ocean Recovery about our rehabilitation programme before you commit to joining. We can give you the advice that you need to ensure that you are ready to commit to the full rehabilitation programme and make you aware of what to expect during the process.
Once you are ready, we can help you to speak with friends, family and your employer so that your entry to our service is as easy as possible. You'll also be able to include loved ones in therapy sessions so that you don't feel so cut off from the outside world whilst you are in rehab.
Call Ocean Recovery Centre on 01253 847 553, or text HELP to 83222 to find out more.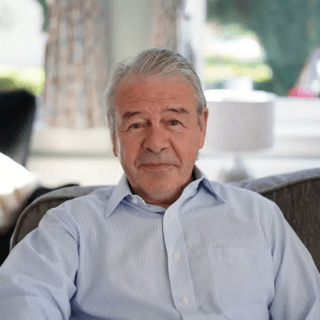 John Gillen
John is one UK's leading professionals in the addiction recovery industry. Pioneering new treatment techniques such as NAD+ and ongoing research into new therapy techniques such as systematic laser therapy, John is committed to providing the very best treatment for people throughout the UK and Europe. During his extremely busy schedule, John likes to regularly update our blog section with the latest news and trends in the industry to keep visitors to our site as well informed as possible on everything related to addiction treatment.
Request A Callback
Enter your phone number and a member of our team will call you back to discuss your recovery.
Download Our Brochure
For more information about the addiction services that Ocean Recovery offer, download our brochure.
Download our brochure
Do I need help?
A lot of people are unsure if there are suffering from addiction. Take these tests to find out if its effecting you without your knowledge.
Select your test and find out more