Addiction Recovery Online. How Effective is it?
Quick Links
Quickly skip to parts of this page you are most interested in by clicking on any of the below links.
If you are struggling to maintain your sobriety, it is worth considering whether addiction recovery support online would help you.
Coronavirus' Impact on Drug and Alcohol Addictions
As it became compulsory for rehabilitation services and organisations to close their doors to out-patients, charities including Kaleidoscope have reported that drug and alcohol referrals have decreased by 57% since the start of the year.
With such a significant decrease in individuals with addictions seeking help, it comes as no surprise that the NHS has reported an increase in the number of individuals battling addictions.
A study conducted by The Royal College of Psychiatrists estimated that 8.5 million people in Britain have begun to abuse alcohol over the last six months. Turning to alcohol has enabled them to release themselves of many of the worries that they continue to face day-in and day-out that the pandemic has seen them acquire.
While alcohol abuse is not necessarily something that requires rehabilitation, it does have the potential to amount to alcohol addiction.
In addition to the research presented by The Royal College of Psychiatrists, Alcohol Change UK reported that 21% of people surveyed had said that they were consuming alcohol more regularly. Furthermore, the National Drug Treatment Monitoring System has also confirmed that in April 2020 alone 3,459 new cases of drug addictions were confirmed.
The Types of Online Addiction Recovery Support
With an increasing number of online addiction recovery services available, organisations continue to push the boundaries and develop new means of communication and sobriety support.
Alcoholics Anonymous, SMART Recovery, Narcotics Anonymous and other similar groups have all ensured that support can still be accessed by hosting online groups via Zoom. Attending virtual addiction recovery groups has been reported to be less daunting than entering rehab or attending face-to-face meetings. One particular individual stated that attending online addiction recovery meetings during the pandemic has helped them to transform their lives and maintain their sobriety.
The advancement of mobile applications has also ensured that those in recovery have support available at the touch of a button. Users of mobile applications such as I Am Sober, Sober Grid and Pocket Rehab claim that addiction recovery apps have helped them stay on track with their sobriety.
However, it could be argued that while online addiction recovery can be somewhat beneficial, there may also come a point where those suffering from addictions may feel overwhelmed by technology.
Although many use Zoom, Skype, addiction recovery apps and Social Media to stay in contact with loved ones and attend online recovery meetings, technology in itself poses as a risk for those in recovery. Social media, for example, can expose users to drugs and alcohol, increasing the possibility of relapsing, especially as stress levels are increasingly high. As reported by the BBC, one recovering alcohol addict expressed that observing jokes that claimed people were drinking excessively and were becoming addicts because of lockdown has had detrimental repercussions on their own sobriety.
In some instances, the online realm has indeed caused those battling addictions to relapse.
How Effective is Online Addiction Recovery?
The American Society for Addiction Medicine proclaim that there are multiple pathways to recovery, and not all will require intense intervention that attending rehab dispenses. It should also be considered that what aids one person's recovery may not necessarily have the same lasting impact on another.
In a study conducted by Yale University in 2018, it was revealed that over 60% of participants that received online addiction recovery treatment overcame their substance addiction and displayed higher sobriety success rates than those receiving in-patient treatment.
Furthermore, a clinical trial conducted in 2018 concluded that computer-based cognitive-behavioural therapy had a significant impact on those battling alcohol addictions.  Follow-ups conducted after six months of completing treatment outlined that substance use had drastically reduced.  It is believed that online addiction recovery is also more accessible than in-patient rehabilitation. It is often also more cost-effective.
With this in mind, it could be argued that online addiction recovery may be more effective for those that have previously obtained in-patient rehabilitation for their drug or alcohol addiction. It may also be more advantageous for non drinkers that have been sober for a greater period and simply require motivation to maintain their sobriety.
Dealing with Addiction During a Global Pandemic
While support and encouragement from families and friends often help those in recovery to stay on track, individuals across the country are faced with bouts of isolation as the government implements various lockdown measures. As a result, it is somewhat difficult for those in recovery that live on their own to surround themselves with the support network that they would otherwise have.
Regardless of the better-suited treatment, the increasing number of COVID-19 cases continues to force individuals across the world adapt to the new normal. For many, this means securing the support they need to recover from substance addictions online.
If you have tried to obtain online addiction recovery support but believe that your drug and alcohol recovery has been compromised, we would urge you to contact us on 01253 847 553.  Likewise, if you feel that your addiction is spiralling out of control, detoxification treatment may be required.  This, however, must be provided by medical professionals at a rehabilitation facility.
We have implemented many measures to ensure that those in need are still able to access vital treatment throughout the pandemic.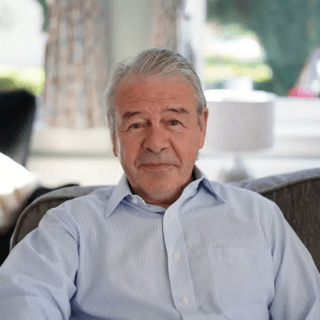 John Gillen
John is one UK's leading professionals in the addiction recovery industry. Pioneering new treatment techniques such as NAD+ and ongoing research into new therapy techniques such as systematic laser therapy, John is committed to providing the very best treatment for people throughout the UK and Europe. During his extremely busy schedule, John likes to regularly update our blog section with the latest news and trends in the industry to keep visitors to our site as well informed as possible on everything related to addiction treatment.
Request A Callback
Enter your phone number and a member of our team will call you back to discuss your recovery.
Download Our Brochure
For more information about the addiction services that Ocean Recovery offer, download our brochure.
Download our brochure
Do I need help?
A lot of people are unsure if there are suffering from addiction. Take these tests to find out if its effecting you without your knowledge.
Select your test and find out more