The Effects Of Lockdown On Our Mental Health & Addiction
Lockdown Effects on Long Term Mental Health
Ever since the outbreak of COVID-19, lockdown has seen us isolated from our loved ones and unable to socialise in ways that we usually would. It has also seen us having to adapt and alter our everyday lives.
In the UK alone, two-thirds of adults have stated that they are concerned about the impact that COVID-19 is having on their life.
An additional 69% of Brits have expressed that they are worried about lockdowns effects on their long-term mental health.
Why is lockdown affecting long term mental health?
As touched on above, lockdown has seen people across the country having to adapt to a new normal. Numerous rules and regulations have been implemented, many of which have isolated us from others and left us feeling anxious about the future.
The Office for National Statistics recently reported that loneliness, disability, safety, marital status and concerns surrounding careers are all factors associated with an alarming increase in people suffering from anxiety, depression and other mental health conditions.
Contributing to this, the Alzheimer's Society has highlighted that a lack of social interactions has left many of us feeling incredibly isolated, with those living alone often going days without talking to others. A lack of in-depth conversations not only leaves us feeling abandoned, but it sees those with mental health conditions feeling somewhat vulnerable. It is easy to forget that friendships and relationships with family members are imperative for our mental health. Not only can talking to people improve our moods and subside our worries, but it can be lifesaving.
Working from home, being faced with furlough and redundancies have all had a significant impact on our long-term mental health conditions. Not only have we lost the vital daily interactions that would typically encounter in the workplace, but as a nation, we are constantly worrying about whether we will have a job to return to and the consequences this will have on our home life. As a result, it comes as no surprise that 1 in 3 people are concerned about the implications that lockdown and the pandemic will have on their career and financial state.
Although some degree of worry is expected as we face challenges beyond our control, the increasing amount of stress that many people currently face can often lead to a surge in negative thoughts.
What may have once been a small concern, can eventually leave us crippled with anxiety and other mental health conditions without the ability to confide in others and obtain support.
What can we do to reduce lockdown effects on long term mental health?
Considering lockdowns effects on long term mental health, it is more important than ever to ensure that we take care of our mental health.
While at times this may seem impossible, there are several things that can be done at home to ease the impact lockdown has had on our wellbeing.
1. Take up a new hobby – whether it be painting, knitting, reading or even trying your hand at a musical instrument, taking up a new hobby can help you to keep your mind occupied and your worries at bay.
2. Communicate with your friends and family via zoom or telephone – Try to keep these conversations light-hearted and avoid discussing the pandemic excessively. This will help boost your mood and in turn, have a positive impact on your mental health.
3. Reduce your news consumption – Watching and reading the news can have implications on our mental health as much of the information we are fed from media outlets remains somewhat negative. While it is essential to stay up to date with certain elements, continually reviewing the number of cases there are and what is happening in other parts of the world will eventually take its toll and increase your anxiety and stress levels.
4. Limit the amount of time you spend on social media – Social media is known to have a detrimental impact on our mental health. In the same way that you should reduce your news consumption, limiting the amount of time you spend on social media will alleviate negative thoughts and feelings you may encounter.
5. Create a daily routine – Routines play a large part in our day-to-day activities and keep our minds occupied. While it may seem hard to create a routine while in lockdown, simple things such as waking up at the same time every day can make a tremendous difference.
6. Exercise – Exercise is known to release endorphins which increases our moods. As a result, going for a daily walk (if you feel comfortable doing so) or participating in an online class such as yoga will help decrease your stress and anxiety levels.
7. Ensure that you get enough sleep – the amount of sleep, or lack of sleep, that you get each night can impact your mental health. As reported by Mind, the less sleep you get each night increases worrying and insomnia. This, in turn, could increase your anxiety, stress and substance consumption levels.
8. Seek professional support – if you have attempted to change your routine or try your hand at new hobbies throughout lockdown but still feel that your mental health is impaired, we would strongly advise that you seek professional support.
What Will Happen as Lockdown Eases?
Although the easing of lockdown restrictions will see many people filled with excitement as they attempt to return to a somewhat normal lifestyle, the alleviation of measures has the potential to create additional tensions.
A report conducted by high street retailer Superdrug communicated that 65% of people in the UK express that even as social distancing measures relax, they remain concerned that their mental health will continue to be impacted.
With a stretched NHS, if you are one of the many individuals that have been unable to obtain the help they so desperately need over the last six months, we would encourage you to reach out to us. At Ocean Recovery, we are here to ensure that you have access to any help you may need.
If you are battling a drug or alcohol addiction and are worried that lockdown is harming your long-term recovery, we can provide suitable rehabilitation treatment options.
To seek our help, contact us today on 01253 847 553 or text HELP to 83222.
Quick Links
Quickly skip to parts of this page you are most interested in by clicking on any of the below links.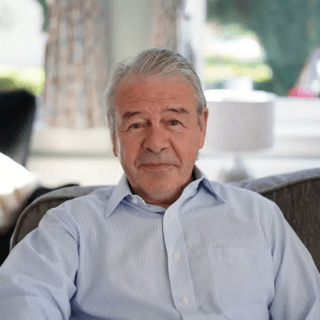 John Gillen
John is one UK's leading professionals in the addiction recovery industry. Pioneering new treatment techniques such as NAD+ and ongoing research into new therapy techniques such as systematic laser therapy, John is committed to providing the very best treatment for people throughout the UK and Europe. During his extremely busy schedule, John likes to regularly update our blog section with the latest news and trends in the industry to keep visitors to our site as well informed as possible on everything related to addiction treatment.
Request A Callback
Enter your phone number and a member of our team will call you back to discuss your recovery.
Download Our Brochure
For more information about the addiction services that Ocean Recovery offer, download our brochure.
Download our brochure
Do I need help?
A lot of people are unsure if there are suffering from addiction. Take these tests to find out if its effecting you without your knowledge.
Select your test and find out more