Addiction and recovery during the Christmas Holidays 
Quick Links
Quickly skip to parts of this page you are most interested in by clicking on any of the below links.
While the month of December provides festive cheer for most, it can be a vulnerable, testing time for many, including those who are recovering from addiction.
Commonly, Christmas is associated with family get-togethers, with giving, with overindulgence and with alcohol-fuelled celebrations and. To the average person, this sounds like the best possible way to spend the Christmas holidays.
Yet, for someone who's invested themselves into addiction recovery, the thought alone, of Christmas, can cause major anxieties.
Many recovering addicts will worry about the common challenges linked between addiction and recovery, never mind the intensified relationship between both throughout the holidays.
They will associate Christmas with heightened relapse risks, whether that's down to personal triggers, increased emotions, or greater exposure to drugs and alcohol as a whole.
If you're worried about relapse at Christmas, there are some steps you can take to ease this time for you, managing your addiction recovery journey and an enjoyable festive season.
Here's how to balance addiction and recovery during the Christmas holidays, along with how we can help you sustain recovery at Ocean Recovery, beyond the winter holidays.
Common challenges between addiction recovery and the Christmas holidays
There are common situations throughout the Christmas holidays which can result in challenges for recovering addicts. If you're currently working through addiction recovery, it is recommended that you familiarise yourself with them, helping you plan out your time throughout the festive season.
If you're also wondering how to help an alcoholic stay sober throughout the festive season, increasing your awareness is recommended, helping you ease certain situations for them.
Heightened drug and alcohol exposure
Christmas in the UK is known for excessive overindulgence, even when considering drugs and alcohol. Down to this, it can feel hard for recovering addicts to avoid drug and alcohol exposure, down to heightened levels throughout this period.
Exposure can, unfortunately, bring back old memories, linked to addiction, increasing relapse risks and cravings.
Isolation
Down to the heavy involvement of drugs and alcohol, many recovering addicts will isolate themselves, to avoid exposure and vulnerability. However, loneliness is one contributing factor towards substance abuse, posing risk for further consumption.
Family involvement
Whether you have an unsupportive family, unresolved issues or struggle to be yourself around them, the Christmas holidays are a family involved time. Exposure to this can aggravate addiction side effects and emotions.
Christmas pressures
There are many pressures around the Christmas holidays. Expectations are high, everyone is positive, there are pressures over giving and experiencing the greatest time possible. This is unrealistic for most yet can make addiction and recovery during the Christmas holidays a very challenging mix.
Personal triggers
Relapse triggers can be anything from certain places, to people, to experiences and to emotions. As routine is overlooked throughout the festive period, personal triggers can be harder to control.
Greater emotion
Christmas is an emotional time. If your drug and alcohol consumption is linked to your emotions, cravings can be harder to control through the irritable and unpredictable time of the Christmas holidays.
All situations around Christmas cannot be controlled, down to the laid back, relaxed approach of the festive season. Yet, by managing addiction and recovery efforts, through the below steps, there's the potential of sustaining sobriety throughout Christmas.
Managing addiction and recovery during the Christmas holidays
If you're suffering through addiction at Christmas, or hope to avoid relapse risks, planning ahead will be recommended, by following the below steps. It's understandable that common recovering alcoholic behaviours may be present throughout the festive season, yet smart planning can help control the severity of your behaviour.
Plan your Christmas holidays
Planning is very important throughout the holidays. Everyday life, through addiction recovery, requires planning. Planning will be used to reduce high-risk situations, to prevent relapse and to maintain a positive lifestyle. Throughout the Christmas holidays, this level of planning should remain, ensuring that you keep in control of your recovery efforts.
Remain on track with your post-rehab routines
There's a strong likelihood that throughout your recovery journey that you've developed a post-rehab routine that works for you. This can be anything from securing your weekly support group sessions, to an exercise schedule. Maintaining your routine will ease the relationship between addiction and recovery during the Christmas holidays.
Think rationally when making decisions
It's easy to get carried away when considering the festive period. Behaviours are commonly justified by the fact that the norm will change for the Christmas period. When it comes to making decisions around your plans, it's important to think rationally, while prioritising your desire to remain sober.
Associate yourself with positive, healthy coping strategies
Avoiding negativity, stress, judgment, and highly influential settings are recommended, by alternatively associating yourself with positive, healthy coping strategies. Acting as a distraction, a comfort blanket and as a progressive tool, having these in place in advance will ease your experience at Christmas.
Avoid the Christmas influence
'It's Christmas' is an excuse for most. Avoid the influence of this excuse, which can highly hinder your recovery journey. The inevitable Christmas peer pressure and addiction can for many, be a recipe for disaster. Set your intentions, communicate them to others and remaining true to yourself is important.  Try attending an alcohol free party if possible.
Keep grounded
Christmas is an overwhelming time, which can influence change for many. By keeping yourself grounded, by avoiding change, and by observing situations beforehand, you'll have the opportunity to avoid your personal triggers.
Sustain recovery beyond Christmas
The Christmas holidays should be an enjoyable time for all. It's understandable that you may have concerns for yourself or a loved one throughout the festive season. Yet, planning in advance, understanding common challenges, and keeping mindful of your choices will help to reduce relapse risks.
By following the above steps, you'll manage to balance out addiction and recovery during the Christmas holidays. Yet, we're also mindful that recovery is for the long-term, and not just for this time of year.
Look to sustain recovery by maintaining a positive lifestyle, by normalising sober living, and by overlooking influential times such as Christmas. We can help you with post-rehab planning here at Ocean Recovery, helping you keep safe, happy and sober all-year-round.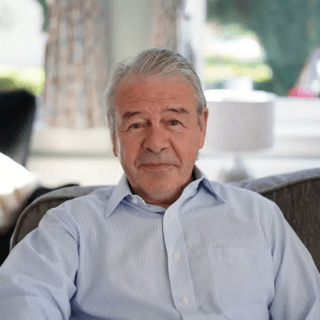 John Gillen
John is one UK's leading professionals in the addiction recovery industry. Pioneering new treatment techniques such as NAD+ and ongoing research into new therapy techniques such as systematic laser therapy, John is committed to providing the very best treatment for people throughout the UK and Europe. During his extremely busy schedule, John likes to regularly update our blog section with the latest news and trends in the industry to keep visitors to our site as well informed as possible on everything related to addiction treatment.
Request A Callback
Enter your phone number and a member of our team will call you back to discuss your recovery.
Download Our Brochure
For more information about the addiction services that Ocean Recovery offer, download our brochure.
Download our brochure
Do I need help?
A lot of people are unsure if there are suffering from addiction. Take these tests to find out if its effecting you without your knowledge.
Select your test and find out more