Advice for coping in lockdown – For children
Quick Links
Quickly skip to parts of this page you are most interested in by clicking on any of the below links.
Coronavirus has resulted in unprecedented times for us all. We've experienced change like never before. Down to the churn of lockdowns, which we're still experiencing, significant modifications to our routines, to our relationships and to our home lives have been one of the hardest adaptations to accept.
Through that change, we mustn't forget the impacts that the pandemic has had on children, their development and their mental health.
If you're a parent, there's a strong likelihood that you'll be worried about your children through our new realities. While educational efforts have upheld, focus on mental health has been limited, along with guidance on how to cope through lockdown.
Even if you aren't a parent, by reading our blog as a teacher, as a support worker or even as a loved one, it's understandable that you may worry about the mental health of children through the new landscape of homeschooling, isolation and dysfunctional home life.
For the average household, stress will be surrounding these changes. Yet, we must also remember the heart-breaking reality for some children, within abusive and high pressure-driven homes.
Through varying experiences and situations, it's therefore very important that guidance is shared on reducing the lockdown effects on children, along with advice on managing this unfamiliar time.
Here's some advice for coping in lockdown – for children, ideal to communicate to and promote within your household, virtual classroom or family unit.
The impacts of lockdown on children
From excessive pressure through homeschooling schedules, to worries around the unknown, to stressful episodes at home, and to a shift in home life, significant impacts of lockdown on children have been, and continue to be experienced.
For us adults, our lives have also adapted, where our hat as a parent or a support system has involuntarily expanded. Yet through this expansion, we can reason with change by understanding the necessary efforts of lockdowns.
However, for children, this understanding will be lacking, to a degree, where lockdowns may feel uneasy, where fear around the pandemic itself may be heightened, or where general feelings of unfairness surround the delays that lockdowns are influencing.
We must remember that lockdown measures may not be rationalised as well by children, making this time even harder for them to cope through, and even more so for those with pre-existing poor mental health.
In fact, 69% of children surveyed through the last lockdown noted how the loneliness and disjointed effects of lockdowns have aggravated their mental health issues. Through those struggles, 40% shared how a lack of mental health support has been available.
This is the sad reality for many children, as their norm of school, of development, of socialising, and of generally being children has changed, down to lockdowns, disrupting and controlling their realities.
Through reduced rationalisation, it's therefore important that measures are in place to protect children and promote coping in lockdown.
Here's some advice for coping in lockdown – for children and for those supporting children.
Advice for coping in lockdown- For children
Coping strategies, especially through the unfamiliarity of lockdowns will vary from person to person. Yet, there are some positive steps you can take to make this lockdown better for your children.
Set a routine
Set a positive and productive routine which will help to keep your children busy. Mix up their schedules with homeschooling, with fun activities, with physical exercise, and with boundaries.
By setting this routine, you'll have clear expectations of how lockdown should be spent, along with ensuring that your children are mentally stimulated and active.
Keep open communication
Communication is very important at this time. Answer the questions that your children may have, talk to them about their feelings or worries, reassure them that normality will resume, and keep them in the loop as much as suitable around lockdowns and the pandemic.
Remember that your children may also feel lonely or isolated. Do your utmost to positively engage with them.
Encourage positive coping strategies
Positive coping strategies can help through mental health crises or low moments, which are very common through lockdowns. Whether that's dancing, reading, exercising, baking, or speaking to friends over zoom, encouraging positive coping strategies, instead of turning internally is very important.
Maintain normality as much as possible
While this may be challenging, it's highly important advice for coping in lockdown for children, as normality can help to maintain a degree of balance. Whether that's hobbies, whether that's celebrating occasions, or whether that's general family traditions, make sure to prioritise them.
Ease the pressure on homeschooling
Homeschooling can be hard for all parties. Yet, children are struggling through the change in demand. Ease the pressure on homeschooling by making it fun, by teaching them life skills and also by reminding your children that they are doing their best in a bad situation. For homeschooling help and advice, there's also a wealth of online resources to consider.
Promote overall wellbeing
Overall wellbeing can improve mental health. Aim to maintain a lifestyle for your children which will promote happiness and health. From healthy eating habits, to exercise and to optimal sleeping patterns, aim to focus on wellbeing in your home.
Look to the future
Look to the future with your children by highlighting your plans, by sharing hope and by protecting them from the lengthy feeling of lockdown. While setting dates is discouraged, you can look ahead to instil motivation and inspire them to push through the battles of lockdown.
The importance of sourcing and accepting mental health support
The above advice focuses on common ways of coping in lockdown for children. Yet, here at Ocean Recovery, we're aware that this situation isn't the same for all. If you have a personal concern around the mental health or behaviour of your children, in-depth advice is available.
It's also important to consider the mental wellbeing of your children, and whether support is necessary through this difficult time. While stigmatisation is strong around mental health issues, it's your duty of care to battle through those judgments to ensure that your children have the best opportunity to heal and to manage through lockdown and beyond.
Child mental health support services are available, are confidential, and are recommended to work through this unknown time. We at Ocean Recovery can also offer guidance and direction when considering mental health recovery, through our new norm and beyond.
Positively turning advice for coping in lockdown – for children into action is recommended, to alleviate this time for your family, community or support network. Now is the time to come together and protect our mental health.
Sources
www.youngminds.org.uk/about-us/reports/coronavirus-impact-on-young-people-with-mental-health-needs/
www.bbc.co.uk/bitesize/articles/zvryp4j?xtor=SEC-1-[GOO]-[%7Badgroupid%7D]-%20[%7Bcreative%7D]%20-S-[%7Bkeyword%7D]&c=UK%7CEN%7CGO%7CGNC%7CE%7CBitesize+Daily%7CResources&src=search&gclid=Cj0KCQiA0-6ABhDMARIsAFVdQv8HO7neRnDXeS6Pi-9mZZdFPlvw7W6LrhrFjR-4RzYjbkjK0qxb5U4aAtxwEALw_wcB
www.youngminds.org.uk/find-help/for-parents/supporting-your-child-during-the-coronavirus-pandemic/
www.mind.org.uk/information-support/for-children-and-young-people/understanding-camhs/
"
If you are an occasional user of cannabis, it might be in your blood for only 24 hours. People who tend to smoke more regularly, will have the drug in their blood for a longer time

"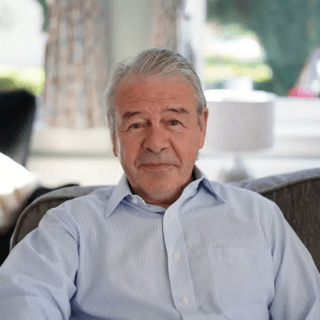 John Gillen
John is one UK's leading professionals in the addiction recovery industry. Pioneering new treatment techniques such as NAD+ and ongoing research into new therapy techniques such as systematic laser therapy, John is committed to providing the very best treatment for people throughout the UK and Europe. During his extremely busy schedule, John likes to regularly update our blog section with the latest news and trends in the industry to keep visitors to our site as well informed as possible on everything related to addiction treatment.
Request A Callback
Enter your phone number and a member of our team will call you back to discuss your recovery.
Download Our Brochure
For more information about the addiction services that Ocean Recovery offer, download our brochure.
Download our brochure
Do I need help?
A lot of people are unsure if there are suffering from addiction. Take these tests to find out if its effecting you without your knowledge.
Select your test and find out more