Alcohol Price Cuts Reduces Crime in Canada
Quick Links
Quickly skip to parts of this page you are most interested in by clicking on any of the below links.
A recent study drawing on nine years' worth of data reveals minimum alcohol unit pricing reduced alcohol-related crimes by 10% in British Columbia between 2002-2010.
Vehicle-related alcohol crimes reduced by a staggering 18.8%. Crimes reduced also included occurrences of serious crimes such as rape, murder and other violent crimes.
Minimum alcohol unit pricing also decreased alcohol-related hospital admissions and the number of private alcohol rehab admissions.
The study was published in the Journal of Studies on Alcohol and Drugs. Minimum alcohol unit pricing refers to the legal minimum alcohol can be sold for.
Professor Tim Stockwell, an international expert in minimum unit pricing, and director of the Centre for Addictions Research of British Columbia said: "It appears that minimum pricing is a powerful tool for reducing alcohol-related harm at the individual and societal level."
Implications for UK Policy Makers
The study increases calls for the United Kingdom to adopt such a policy. The then-coalition Government expressed a wish to pursue such a policy back in 2012. Research at the time estimated 5,240 crimes would be cut per annum as a result of adopting such a policy.
However the Government 'u-turned' in 2013 after being pressured by the alcohol industry not to adopted such a policy. In 2013 the Government passed much-watered down legislation preventing licenced traders from selling alcohol products 'below cost'.
Pressure for minimum Alcohol unit pricing in the UK
Like many others, we urge the Government to reconsider its abandoned policy of minimum alcohol unit pricing, particularly in light of the above evidence from Canada.
Professor Sir Ian Gilmore, chair of the campaign group Alcohol Health Alliance UK said: "We hope this study will encourage the new Government to act. With Scotland, Northern Ireland and Wales planning to introduce minimum pricing, Westminster surely must take the same path to protect the health and wellbeing of its citizens"
Katherine Brown, director of the Institute of Alcohol Studies, said: "With a million alcohol-related crimes costing the economy £11bn each year, the government can't afford to ignore evidence for a policy that could reduce crime by 9%."
Conclusion
At Ocean Recovery we offer a four-week alcohol rehab programme. Click here to contact our admissions team if you wish to learn more about this programme.
Sources
https://www.jsad.com/doi/abs/10.15288/jsad.2015.76.628
http://www.ias.org.uk/
"Often it's the deepest pain which empowers you to grow into your highest self" – Karen Salmansohn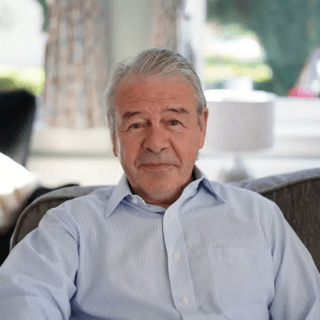 John Gillen
John is one UK's leading professionals in the addiction recovery industry. Pioneering new treatment techniques such as NAD+ and ongoing research into new therapy techniques such as systematic laser therapy, John is committed to providing the very best treatment for people throughout the UK and Europe. During his extremely busy schedule, John likes to regularly update our blog section with the latest news and trends in the industry to keep visitors to our site as well informed as possible on everything related to addiction treatment.
Request A Callback
Enter your phone number and a member of our team will call you back to discuss your recovery.
Download Our Brochure
For more information about the addiction services that Ocean Recovery offer, download our brochure.
Download our brochure
Do I need help?
A lot of people are unsure if there are suffering from addiction. Take these tests to find out if its effecting you without your knowledge.
Select your test and find out more