Smoking During Rehab Increases Risk of Relapse
Quick Links
Quickly skip to parts of this page you are most interested in by clicking on any of the below links.
At Ocean Recovery Centre our alcohol treatment aids hundreds of clients each and every year.
Many of these clients smoke up to forty cigarettes each and every day.
Our alcohol treatment programme also addresses the issue of nicotine addiction, although this is incidental to alcohol addiction.
A new report published in Alcoholism: Clinical and Experimental Research suggests nicotine treatment may require more prominence in alcohol addiction treatment. This is because the study contained within the report reveals smokers now living in recovery face a heightened risk of relapse compared to people in recovery who do not smoke.
The study analysed data from the National Epidemiologic Survey on Alcohol and Related Conditions (NESARC) which tracked the progress of over 35,000 people who had undergone an alcohol rehab programme. These people were questioned by researchers on two separate occasions between three-year intervals.
The results of the study were clear: those who smoked daily or even occasionally were significantly more likely to relapse compared to recovered alcoholics who did not smoke at all.
However, researchers are currently unable to explain why smoking cigarettes increases the risk of relapse and so additional research is in order.
Many non-alcoholic beers actually do have a tiny bit of alcohol in them, and California scientists have stated that the smell and taste can trigger a relapse, so the answer is yes it can.
Study implications
You may ask what implications this study has for alcohol treatment programmes. At Ocean Recovery Centre we feel treatment providers must dedicate more time towards treating nicotine addiction when a client is admitted for alcoholism.
This may require a change in thinking because nicotine addiction is much more socially acceptable when compared to drug and alcohol addiction.
Dr. Renee Goodwin, head researcher for the above study, said "Our study shows that giving up cigarettes is even more important for adults in recovery from alcohol, since it will help them stay sober."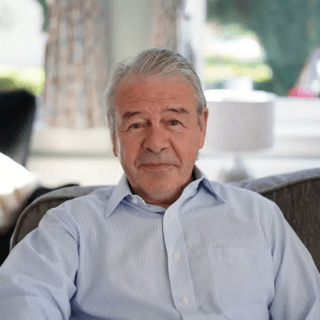 John Gillen
John is one UK's leading professionals in the addiction recovery industry. Pioneering new treatment techniques such as NAD+ and ongoing research into new therapy techniques such as systematic laser therapy, John is committed to providing the very best treatment for people throughout the UK and Europe. During his extremely busy schedule, John likes to regularly update our blog section with the latest news and trends in the industry to keep visitors to our site as well informed as possible on everything related to addiction treatment.
Request A Callback
Enter your phone number and a member of our team will call you back to discuss your recovery.
Download Our Brochure
For more information about the addiction services that Ocean Recovery offer, download our brochure.
Download our brochure
Do I need help?
A lot of people are unsure if there are suffering from addiction. Take these tests to find out if its effecting you without your knowledge.
Select your test and find out more