Quick Links
Quickly skip to parts of this page you are most interested in by clicking on any of the below links.
According to recent NHS figures, the number of hospital admissions for pensioners with drug-related conditions has increased six fold over the last 10 years. Figures include admissions for addictions to painkillers and benzodiazepines, but also illegal drugs such as cannabis, cocaine and heroin. The hospital admissions do coincide with the increase in drug use and the use of cocaine on the rise.
Elderly charities claim that it is harder for older people to cope with addiction, due to them being more socially isolated than younger age groups, making it hard for them to realise they need help, and then get the support that they need when trying to quit.
Class A Drugs And Older People
Whilst people tend to think of class A drugs as being the sole preserve of younger people, the issue of class A drug addiction in the elderly is on the rise. According to the Office for National Statistics (ONS), there were 2,917 deaths from illicit drugs in 2018, which marks a 17% rise from the year before, and many of these deaths were older people.
Karen Tyrell from the drug and alcohol charity Addaction said: "These statistics are likely to reflect a group of people who started using drugs like heroin and crack cocaine in the 1980s and 1990s."
"Many of them have struggled to leave these drugs behind and have had really tough lives. They face higher risks of overdose alongside health issues like lung problems and Hepatitis C."
"The rise in older people being admitted to hospital due to drug-related issues shows we need to do more to reach this group."
The Opioid Crisis
The opioid crisis currently ravaging the US has started to take hold in the UK over the past couple of years, and elderly people are disproportionally affected by this crisis.
Opioids are a much stronger category of painkillers, known to cause addiction, that are frequently prescribed to older people due to their predisposition to chronic pain.
For older opiate users, who may have been prescribed opioids for a long time, and are used to taking them every day, it can be very hard to convince them that they do need to come off of these drugs and try other methods of pain relief.
Another concern with older people taking opiates is that this age group is also more likely to be taking benzodiazepines, a category of prescription drugs used to aid anxiety and sleep problems. When patients mix opiates and benzodiazepines, they are far more at risk of overdose than when using one or the other.
Opioids can cause breathing problems and, mixed with a sedative medication like benzodiazepines, this risk is doubled. Because benzodiazepines are often prescribed for psychiatric problems, doctors who are not thorough may miss the fact that a patient is already on opioid medication for a different issue, leaving the patient at risk.
For older people who are used to taking opioids, this ingrained behaviour can be difficult to fight. They may not trust other pain relief options, or not be willing to cope with pain and discomfort whilst trying other options. Social isolation can exacerbate prescription drug use as well as the use of illicit drugs, and it may not be clear to others in the first place how bad the situation has gotten.
Addiction Treatment Funding
One of the most worrying trends noted by alcohol and drug addiction charities is that, whilst the number of drug admissions and drug deaths in the UK continues to rise, the funding available for public health interventions and treatment services has fallen.
According to an analysis by the Health Foundation, cuts to public health funding, as well as a reduction in grants available for drug and alcohol services, add up to around £900m in real terms over just 5 years. This number affects all those struggling with addiction, but may be more serious for older people, who struggle more to get into treatment or get help with their substance abuse issues in the first place.
Niamh Eastwood, the executive director for Release, a charity which specialises in drug laws, said: "People are dying and government inaction is contributing to these deaths. For the last seven years we have seen drug-related deaths increase year on year and every year we have called on the government to take action, to scale up funding for drug treatment, to support overdose prevention sites, to fund drug checking facilities, and to expand heroin assisted treatment.
"Each year they have ignored us, continuing to do the same whilst people die. If the home secretary and the prime minister continue to ignore these calls then they will continue to be responsible for the deaths of thousands of people every year."
Researchers have called for more research to be done on why exactly the numbers of drug-related hospital admissions has risen so sharply in recent years, in order to tackle these addictions head-on, but the fact is, even if society if able to get to the root cause of the uptick in addiction, it is still a long road ahead to deal with those who are already suffering.
When it comes to older people, detox and rehabilitation can take a lot longer, and be more difficult than with younger patients. The way that drugs and alcohol affect the body changes as you get older, and with an older body being weaker to begin with, it is a very delicate tapering process to ensure safe detox and full recovery.
The Ocean Recovery Centre provides a full, comfortable system of detox and rehabilitation, in comfortable and luxurious surroundings that make it much easier to focus on recovery. Our treatment programmes include medication, psychological assessment and treatment and wellness therapies designed to help you to rebuild your life and confidence and ensure that you won't be tempted back into addiction when you leave the centre. We run family sessions for our clients that help you to reconnect with and work with those closest to you so that they understand your situation and can help to pull you back out of it.
You will also be able to enjoy a 12 month aftercare programme to keep you on the straight and narrow and help you to tackle any issues you come across later on as you see them.
Call us on 01253 847 553, text HELP to 83222, or email info@oceanrecoverycentre.com for more information.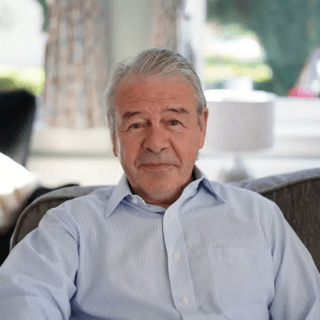 John Gillen
John is one UK's leading professionals in the addiction recovery industry. Pioneering new treatment techniques such as NAD+ and ongoing research into new therapy techniques such as systematic laser therapy, John is committed to providing the very best treatment for people throughout the UK and Europe. During his extremely busy schedule, John likes to regularly update our blog section with the latest news and trends in the industry to keep visitors to our site as well informed as possible on everything related to addiction treatment.
Request A Callback
Enter your phone number and a member of our team will call you back to discuss your recovery.
Download Our Brochure
For more information about the addiction services that Ocean Recovery offer, download our brochure.
Download our brochure
Do I need help?
A lot of people are unsure if there are suffering from addiction. Take these tests to find out if its effecting you without your knowledge.
Select your test and find out more