Residential Rehabilitation vs. Outclient rehabilitation
Quick Links
Quickly skip to parts of this page you are most interested in by clicking on any of the below links.
When addicts realise they're powerless in their pursuit to control their addiction, they'll hopefully come round to the idea that they require professional help.
Depending on a client's funding options, the range of rehabilitation offerings can be vast and confusing. For this reason this post aims to demystify the available rehabilitation options, and give people an idea of the advantages of each.
Learning outcomes for this post include:
What residential rehabilitation entails
What outclient rehabilitation entails
Advantages of residential rehabilitation
Advantages of outclient rehabilitation
Cross over between residential and outclient rehabilitation
Does the appropriate form of rehabilitation depend on the particular client in question?
Does the success of any particular form of rehabilitation depend on the particular client's desire to want to make it work?
What does residential rehabilitation entail?
Residential rehabilitation requires the client to 'check-in' and physically live within the confines of the rehabilitation centre for the duration of their treatment. Residential rehabilitation programmes typically last for 30 days, although it is quite common for such programmes to last for up to 60 or even 90 days.
The duration of a client's residential rehabilitation programme depends on:
The severity of the addiction
The demands of the specific programme on offer
How long a client can stay away from his or her job
The amount of money the client has to invest in his or her treatment programme.
Residential rehabilitation could last for as short as a week, during which a programme of physical 'detoxification' or 'stabilisation' will take place. Programmes lasting longer than a week or two typically contain a prolonged element of psychological treatment in the form of various therapies and counselling sessions.
What are the benefits of residential rehabilitation?
Benefit #1: More intense treatment
An obvious advantage of residential rehabilitation is that the client receives more hours of care and attention from medical staff per week than what would be available from an outclient programme. This often means a number of additional treatments become available which simply are not possible on an outclient basis. For instance, it is not unknown for 'alternative' therapies such as yoga or acupuncture to be offered in a residential setting.
The intensity of residential rehabilitation means it's often thought of as an excellent introduction to the rehabilitation process.
Shaun Lennert of Broadway Treatment Center told Ocean Recovery that residential rehabilitation is usually his recommended "place to start" one's journey into rehabilitation.
He said: "Typically in our residential program we see people for the first time and they are struggling, still actively using their substance of choice, heavily under the influence, and operating at a very low level of functioning."
"Most, I would say 75%, are in need of detoxification, which sensibly, can only safely be done under 24-hour supervision and monitoring, which is inherent in the residential setting" he added.
Only once physically stabilised, and a physical and mental baseline of sorts is reached, usually a couple of weeks, Lennert recommends clients should then "transition to an outclient setting."
Robert Weiss, Senior Vice President of Clinical Development of Elements Behavioural Health says residential rehabilitation lets addicts open up to their "deeper issues" – to become "raw" and "real" and "honest".
"Of course, the same sort of work can be done in outclient treatment, but because it only happens for an hour or two per week it takes much longer, and maintaining sobriety can sometimes be much more difficult," Weiss said.
Michael Campbell, Co-Founder & President of St. Joseph Institute for Addiction advocates residential rehabilitation for the initial stage of recovery. Campbell reasons that "people do best when they give their undivided attention" to all of the changes in thinking and behavior "that are necessary to achieve sustainable recovery."
"The demands and pressures of daily life make it very hard for an individual in an outclient setting to overcome cravings, and develop the new patterns of behavior that are critical to recovery."
He added: "The physiological and psychological power of the disease is strongest during withdrawal and early recovery, and relapse occurs in outclient programs because the 'safe' environment of an inclient program is absent."
Benefit #2: Residential means less temptation
Because the client is under 24 hour observation in residential centres, the option to go down the local supermarket to purchase alcohol or call up the local drug dealer is reduced to nil. Residential rehabilitation is not marred by the 'stop-start' cycle which is all too common during early outclient programmes.
Neil Scott, addiction counsellor at Oasis Counselling Centre told Ocean Recovery that residential treatment "removes the client from the triggers of family, friends and their familiar drinking and 'using environment'.
Benefit #3: Residential could mean superior nutrition
Residential rehabilitation usually offers a superior nutritional plan to that which is made available on an outclient basis. Most residential programmes offer specialised meals designed specifically for the needs of their clients who experience unpleasant withdrawal symptoms, especially during initial detoxification.
Often clients who go through an outclient programme are usually expected to take care of their own nutritional requirements themselves. If the client is lucky perhaps a relative or spouse is on hand to help them out with meals during this testing time, although not everyone will.
Benefit #4: Residential rehabilitation could mean better quality peer support
In a residential programme clients are likely to benefit from having a broader peer network to draw support from. Patients will live and be treated with other clients who are going through similar circumstances to themselves. Due to 'peer support' a certain 'comradery' exists in a residential setting which isn't as common in an outclient programme.
What does outclient rehabilitation entail?
Patients who undergo a programme of outclient rehabilitation are expected to live in their own homes for the duration of their treatment. Typically this would include the initial 'detoxification stage'.
Outclient programmes typically last for a longer duration than offered under residential programmes. Similar to residential based treatment, clients who receive treatment on an outclient basis will also be expect to undergo a period of physical 'detoxification' or 'stabilisation' followed by therapy and counselling. Hospital admissions are not unknown for clients being treated on an outclient basis, particularly where the client is a chronic drinker or user.
Patients treated on an outclient basis should expect to 'check in' with their appointed centre at least three times a week, if not more. Checks of this nature are required so:
Medical staff can observe clients' progress
To provide clients with top-up medication
To administer counselling sessions
Peer support for clients treated on an outclient basis is often offered up in the form of third party groups such as Alcoholics Anonymous or Narcotics Anonymous, although peer support is usually present within the actual treatment programme.
What are the benefits of outclient rehabilitation?
Benefit #1: Outclient is less costly to both client and tax payer
The key advantage of outclient rehabilitation really comes down to cost. Many people simply cannot afford to take time off work which is required to complete a course of residential rehabilitation, let alone fork out the fee to attend in the first place.
Over 90% of rehabilitation clients in the United Kingdom receive their treatment on an outclient basis. The British Government has notoriously cut back on NHS funding for residential treatment and so residential treatment will be off the proverbial cards for many sufferers simply due to cost. Following the death of singer Amy Winehouse in 2011 the singer's father, Mitch Winehouse, stated in his book about his daughter that he was told by senior civil servants in Whitehall that the Government considered residential rehabilitation as an 'expensive luxury'.
Benefit #2: Outclient rehabilitation is less distractive to clients' work life
Outclient rehabilitation means the client can usually continue with his or her professional life whilst undergoing treatment.
Lorna Wykes of Home Counties Consultancy told Ocean Recovery that "one of the reasons outclient treatment can be effective is where clients are reluctant or unable to take 4-6 weeks away from careers."
She said: "Often, clients are not in a position where they feel comfortable discussing their concerns with their employers and/or where employers have a drug/alcohol policy that can result in dismissal. Here some people prefer to utilise a good outclient service."
Benefit #3: Patients who receive residential treatment must still beat real-World temptations upon being discharged
This is more of a disadvantage of residential rehabilitation rather than an advantage of outclient rehabilitation, but it does nevertheless serve to illustrate an indirect benefit of outclient rehabilitation.
Patients who are treated in a residential facility must at some point return to their normal lives. It has been argued the residential treatment environment is a poor substitute for the 'real world' and learning to cope without drug or alcohol 'inside' will not necessary mean coping strategies learned within the confines of the residential rehabilitation centre will translate well to everyday life outside the centre.
Those who have 'beat' their addictions via outclient settings have done so squarely in the face of their temptation to 'relapse'. In contrast those who have been treated in a residential setting have merely delayed the fight with temptation upon their integration back into normal life.
Helen Laws, occupational therapist at Green OT told Ocean Recovery that addiction management and life skills mastered within the residential environment "mean nothing" if they don't transfer into the individual's real life once they've returned home.
"Unfortunately due to the lack of transitioning support following residential rehabilitation relapse can often be the case."
"It's a shame the effectiveness of inclient care can be lost without transitional community support, or that an admission occurred that may not have been necessary with community support in place," Laws added.
Cross over between residential and outclient rehabilitation
You could perhaps accuse me of categorising residential and outclient rehabilitation in a vacuum to one another. In fact this is rarely the case and many clients do in fact receive a mixture of the two.
Robert Pfeifer, founder of Sober College says that across the life cycle of the treatment process clients will "move between residential and outclient settings".
Pfeifer said: "Some clients start in outclient and move to residential. Vice versa some clients may start in residential and move to outclient and some may move in and out of outclient and residential a number of times while working towards their recovery."
"We know the longer a client remains in a system of care, the better their chances of success are. So having an integrated system of both residential rehabilitation and outclient rehabilitation can be extremely beneficial," Pfeifer adds.
Does the appropriate form of rehabilitation depend on the particular needs of the individual client in question?
The answer to this question seems to be a resounding YES. Clearly if a client is at risk of self-harming or developing a life-threatening illness due to detoxification, a form of 'inclient' rehabilitation is clearly to be preferred over 'community' or 'outclient' rehabilitation.
Helen Laws of Green OT told Ocean Recovery that inclient services are to be preferred for those with the "highest level of need and risk", particularly for clients with "suicidal and violence risks."
"Outclient and community services provide for moderate levels supporting transition back home, or increasing support to prevent unnecessary admission" she said.
Richard Hermann MD of UpToDate argues residential care is particularly useful for clients who require a "medically supervised withdrawal" or for clients with "a more severe disorder", and for "clients whose home environment is not supportive of the client's maintained abstinence."
Hermann said: "an example of this last one is a client who would otherwise return home to a roommate or close circle of friends, all of whom have drug problems similar to the client's."
Dr. Akikur Mohammad, M.D of Inspire Malibu said: "Some clients need 24-hour residential care, while others do quite well in an outclient setting. These are usually people without a serious problem that haven't developed a full addiction yet."
Mohammad said outclient rehab often works best for "aftercare maintenance" as a way to step down for clients who have recently finished a residential program.
Alastair Mordey, Programme Director for Cabin Addiction Services Group told Ocean Recovery that outclient treatment would be an appropriate level of care for addicted individuals who are "less severe" and who tend to have "binge patterns" of drug or alcohol abuse.
"They may be high functioning in other areas of their life, and perhaps are not in need of detoxification."
"Residential treatment is usually required if somebody has been poorly functioning, highly dependent on their substance of choice and unable to stop using drugs or drinking on a daily basis," Mordey added.
Alternatively, those who are considered 'borderline' addicts simply may not require residential rehabilitation.
Chris J Tuell, Clinical Director of the Lindner Center of HOPE said: "individuals pursuing outclient care simply may not require the level of care as provided by a residential program."
"Many individuals seeking outclient services find weekly sessions to be just as valuable and helpful to his or her recovery and wellness than attending a 24 hour residential program," Tuell adds.
Does the success of any particular form of rehabilitation depend on the client's desire to want to make it work?
Any debate on the merits of different forms of rehabilitation must take stock of the individual addicts own desire to actually want to make the programme work. No matter how good a particular programme is clearly it will be doomed to failure if the addict refuses to fully engage the programme.
You can take a horse to water…
Donna M.told hold Ocean Recovery that her son has been in long term recovery for his heroin addiction since 2008.
"My son was in five residential rehabs; one outclient program and four residential programs."
"Anyone of these programs can work if the person wants recovery and works their program" she said.
Conclusion
Well we hope you enjoyed this post.
You can review the learning outcomes below:
What residential rehabilitation entails
What outclient rehabilitation entails
Advantages of residential rehabilitation
Advantages of outclient rehabilitation
Cross over between residential and outclient rehabilitation
Does the appropriate form of rehabilitation depend on the particular client in question?
Does the success of any particular form of rehabilitation depend on the particular client's desire to want to make it work?
Now it's your turn. What did we miss out? What did you agree/disagree with? Give you 2 cents by posting a comment below.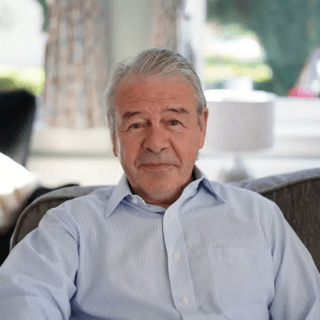 John Gillen
John is one UK's leading professionals in the addiction recovery industry. Pioneering new treatment techniques such as NAD+ and ongoing research into new therapy techniques such as systematic laser therapy, John is committed to providing the very best treatment for people throughout the UK and Europe. During his extremely busy schedule, John likes to regularly update our blog section with the latest news and trends in the industry to keep visitors to our site as well informed as possible on everything related to addiction treatment.
Request A Callback
Enter your phone number and a member of our team will call you back to discuss your recovery.
Download Our Brochure
For more information about the addiction services that Ocean Recovery offer, download our brochure.
Download our brochure
Do I need help?
A lot of people are unsure if there are suffering from addiction. Take these tests to find out if its effecting you without your knowledge.
Select your test and find out more