A Guide To Keeping Up Recovery After Leaving Rehab
Quick Links
Quickly skip to parts of this page you are most interested in by clicking on any of the below links.
Completing a rehab is a major achievement. However, rehab is just the start of your recovery, as sobriety is a life long recovery process that will take a long time to master.
Remaining clean and sober will take a huge amount of commitment and dedication and you'll need to put into practice everything you've learnt throughout your rehab treatment programme. Rehab is designed to treat the root causes of your addiction, but its up to you to implement these changes into your 'real' life.
Here, at Ocean Recovery, we'll prepare you for your reintegration back into the community and offer after care support and services. The idea of returning home to broken relationships, rocky work life or maybe even unemployment can seem daunting, but we'll be with you every step of the way.
Rehab is the start of your journey to life after rehab and sobriety.
First steps after leaving rehab
Its normal to fear returning home to life after rehab. You may be under the illusion that you are fixed, but you must remember that this is just the start of your journey.
Before you were admitted to rehab you probably couldn't imagine life without your addiction, without that next drink or fix. Your life would have revolved around that substance and any relationship, work, or responsibility that got in the way was simply discarded. This environment that you created through your addiction is what you must now face and deal with.
You may have broken relationships to fix, problems at work to sort out or issues with your home that need urgent assistance. Whatever you have to face, remember that fixing any of these problems will take time and patience. Nothing can happen overnight and people may need to time to witness your sobriety before they trust you again. As time goes on, all of this will get easier. Its important to keep the bigger picture in mind at this initial stage.
During these initial months after rehab contact with support groups or after care is extremely important for your own morale and support. You will need to cut ties with negative influences and surround yourself with people and places that encourage your newly found sobriety.
Don't be fooled into thinking that you are cured, rehabilitation is a life long process, not a 28 day cure. It is important to complete the full 28 days and try and complete the post rehab treatment too, if you are thinking about finishing either of them earlier then you should first research what are the risks of leaving rehab early before you make your decision.
How to maintain your recovery
At Ocean Recovery we provide residential rehab treatments across the whole of the UK and upon successfully completing your treatment programme you'll be provided with a Relapse Prevention Plan to help support you when you leave the centre.
Life after rehab can be more difficult than people initially think, as you will be vulnerable to all your old native influences, but by sticking to your plan and making positive changes in your life you can maintain your recovery. It is important to commit yourself to your own recovery.
The first six months are considered to be the most difficult as you navigate the, sometimes lonely, pathway to life after rehab. However, at Ocean Recovery we always ensure that you are provided with after care and introduced to local support groups where you can make new friends and develop support networks.
Follow on care after rehab
At Ocean Recovery, we tailor our treatment to the individual, which means that our aftercare services are also tailored specifically to your needs. We provide a year of aftercare to all of our patients to ensure that reintegration is as successful as possible. 
Our aftercare will include support and advice from medical professionals, counsellors, volunteers and recovered addicts. You will be provided with follow up checks to ensure you are settling in well to 'normal' life and if needed we can help you arrange individual therapy, or family therapy sessions.
Developing support networks is extremely effective for long term sobriety, which is why we'll help to put in you touch with local support groups and meetings, such as 12 steps and Alcoholics Anonymous.
In some cases we can offer more comprehensive support, such as helping you gradually reintegrate into the community, setting up training and helping you get back into employment.
Life after rehab – how to adjust
Life after rehab is not always simple, but if you commit to your sobriety you can find ways to help you manage your long term recovery. All our rehab treatment programmes are geared towards preparing you for the 'real world'. 
Addiction has a ripple effect and can destroy relationships. Families are likely to be wary and frightened by your recovery, either wanting to mollycoddle you or keep their distance.
At some rehab centres you may have access to family counselling sessions to help you work through these problems before you leave, or you may be able to access these services through after care. It is important that you all, as a family, seek professional help, especially children who have not learnt yet how to express their emotions effectively.
Time and patience are key to rebuilding your relationships.
Filling your time positively
After successfully completing your rehab programme, the world is your oyster. Doors will open for you and it's your choice which ones you take and which ones you close. What is clear is the fact that you will need to prepare for change.
You will find that you have more time on your hands, so you can fill your time with more positive activities that instal new passions and pleasures in life to replace your old negative actions.
Exercise can be a fantastic way to fill your time, joining a sports club, gym, sports team can give you the adrenaline rush and peer support that you need.
Training or starting a new course can give you a new purpose, or spending time with non drinkers or peers who are also recovery, friends and family may give you the support you need.
Travelling, visiting the cinema and reading may give you the break from reality you need to restore your soul.
There's no right or wrong way to establish new hobbies, interests, or purpose in life, the main thing is that you are happy and you feel as though you can maintain your sobriety.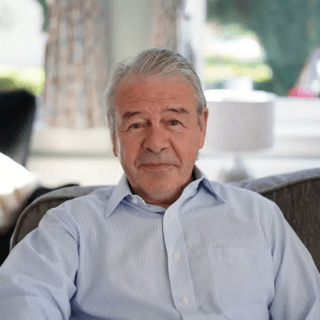 John Gillen
John is one UK's leading professionals in the addiction recovery industry. Pioneering new treatment techniques such as NAD+ and ongoing research into new therapy techniques such as systematic laser therapy, John is committed to providing the very best treatment for people throughout the UK and Europe. During his extremely busy schedule, John likes to regularly update our blog section with the latest news and trends in the industry to keep visitors to our site as well informed as possible on everything related to addiction treatment.
Request A Callback
Enter your phone number and a member of our team will call you back to discuss your recovery.
Download Our Brochure
For more information about the addiction services that Ocean Recovery offer, download our brochure.
Download our brochure
Do I need help?
A lot of people are unsure if there are suffering from addiction. Take these tests to find out if its effecting you without your knowledge.
Select your test and find out more