What Does Addiction Treatment Involve?
Recognising that you require addiction treatment and referring yourself to a suitable rehab is signi
Quick Links
Quickly skip to parts of this page you are most interested in by clicking on any of the below links.
However, before taking the first step in securing treatment, it is normal for you to have several unanswered questions, such as "what does addiction treatment involve?".
Although there is no straightforward answer to this particular question, here at Ocean Recovery, we have shared a wealth of information to help you understand what addiction treatment involves here.
What Treatments Are Involved In Outpatient Addiction Treatment?
Addiction treatment greatly varies from person to person.  However, it largely depends on whether inpatient or outpatient treatment is sought.
Outpatient treatment provided by the NHS typically involves talking therapies, medication, detoxification and support groups.
Although outpatient treatment is usually provided at home or from an outpatient facility, you may be required to undergo treatment in a hospital if your addiction is severe.
What Treatments Are Involved In Inpatient Addiction Treatment?
Upon understanding the treatments involved in outpatient addiction treatment, you may be under the impression that all types of addiction treatment will simply require you to attend rehab a few times a week.  However, this is not true.  At Ocean Recovery, the treatment involved in our programmes greatly differs.
Combining a wealth of treatments that are customised to each person's addiction and recovery needs, inpatient treatment involves a medically induced detoxification, rehabilitation, various therapies, relapse prevention, aftercare and dual diagnosis treatment.
However, as no one addiction is the same, we provide personalised treatment programmes to our clients.
Treatments Included In Personalised Treatment Programmes
We have outlined a typical treatment programme below to offer greater insight into what personalised addiction treatment involves.
Clinical Assessment
Before completing inpatient addiction treatment at our residential rehab, you will be required to complete a clinical assessment.
Carried out by our team of medical professionals and recovery support workers, clinical assessments enable us to find out more about you, your addiction and your recovery needs and goals.
As your clinical assessment concludes, your personalised treatment programme will be created.  This programme will outline what your addiction treatment involves and the length of time you will need to remain in our rehab.
Detoxification
Following a clinical assessment, the first stage of addiction treatment involves a medically induced detoxification programme.  Helping you withdraw from the substance you have become addicted to, our medical team oversees detoxification.
Essentially removing harmful toxins from the brain and body, detoxification can be somewhat uncomfortable.  However, you will have around the clock care and support at all times.  If you find detoxification unbearable due to the withdrawal symptoms encountered, medication can be provided.
Rehabilitation
Upon completing detoxification, you will begin rehabilitation.  Rehabilitation involves psychological and well-being therapies, which are provided on a one-to-one and group basis.
Psychological therapies, such as cognitive behavioural therapy, dialectical behavioural therapy and trauma and abuse counselling, will help you understand the cause of your addiction.  These particular therapies will also ensure that you can overcome the cause of your addiction and secure an optimistic outlook.
In contrast, well-being therapies, such as art, drama and music therapies, are on hand to help you learn how you can manage your emotions better.
Irrespective of the therapy incorporated into your rehabilitation programme, working with recovery support workers will help you ascertain how you can maintain your sobriety well beyond your time in rehab.
Relapse Prevention 
Though both detoxification and rehabilitation are successful treatments, addiction treatment and support do not stop the minute you leave our rehab centre.
When you are ready to return home to continue your recovery, we will ensure that you have access to relapse prevention and aftercare support.
These particular treatments involve attending group therapy sessions and support groups for 12-months after your time in rehab concludes.
Dual Diagnosis Treatment
Addictions often come hand-in-hand with mental health disorders such as depression, anxiety and post-traumatic stress disorder.
Although addiction treatment is effective, dual diagnosis treatment is required if a mental health disorder and addiction co-exist.  This particular treatment differs from a typical addiction treatment programme as it combines mental health treatments to ensure that disorders can be simultaneously overcome.
If we believe that you require dual diagnosis treatment upon conducting a clinical assessment, your addiction treatment will involve a combination of treatments.
Typically, dual diagnosis treatment includes detoxification, cognitive behavioural therapy, bereavement counselling, abuse & trauma counselling, stress management, NLP therapy, medication and aftercare support.
What Is A Typical Day During Addiction Treatment?
As the above information answers the question "what does addiction treatment involve?" and you obtain a much clearer idea of what you can expect as you undergo addiction treatment, you may now find yourself wondering what a typical day during addiction treatment may look like.
Although each day in our rehab will be different, we have outlined what a typical day may look like for you below.
Mornings In Rehab
Mornings in rehab kick-start with a nutritious breakfast prepared by our on-site chef.  Following this, treatments are commenced.
Although the treatments administered in the morning will greatly differ as you progress through treatment, you can expect to encounter well-being therapies, such as yoga, and psychological therapies, such as cognitive behavioural therapy.
Afternoons In Rehab 
Following a healthy lunch and a break from treatments to enjoy a daily group walk or beach run, treatments are once again encountered in the afternoons.
Just as various treatments are dispensed in the mornings, various one-to-one and group therapy treatments are overseen in the afternoons.
Evenings In Rehab
As the day draws to a close, dinner will be served, and you will have the opportunity to take advantage of some free time.
At Ocean Recovery, we host many quiz nights, team games, film nights and leisure outings for you to enjoy.
You will also be able to relax in the comfort of your own room, contact your family and enjoy some quiet time in the evenings too.
Contact Us Today
Having answered the question "what does addiction treatment involve?", if you would like to discuss what your rehab and addiction recovery journey may look like, please contact us directly by calling 01253 847 553.
In doing so, we can listen to your recovery needs and provide you with tailored insight.  We can also offer you a space at our residential rehab where you will be welcomed to complete a personalised addiction treatment programme.
Sources
https://www.nhs.uk/live-well/healthy-body/drug-addiction-getting-help/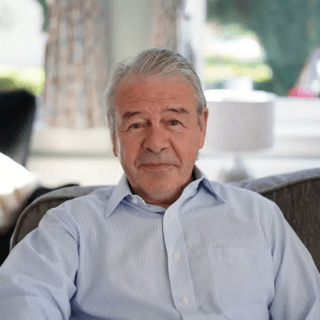 John Gillen
John is one UK's leading professionals in the addiction recovery industry. Pioneering new treatment techniques such as NAD+ and ongoing research into new therapy techniques such as systematic laser therapy, John is committed to providing the very best treatment for people throughout the UK and Europe. During his extremely busy schedule, John likes to regularly update our blog section with the latest news and trends in the industry to keep visitors to our site as well informed as possible on everything related to addiction treatment.
Request A Callback
Enter your phone number and a member of our team will call you back to discuss your recovery.
Download Our Brochure
For more information about the addiction services that Ocean Recovery offer, download our brochure.
Download our brochure
Do I need help?
A lot of people are unsure if there are suffering from addiction. Take these tests to find out if its effecting you without your knowledge.
Select your test and find out more