Concerns Raised Over Computer Assisted CBT
Quick Links
Quickly skip to parts of this page you are most interested in by clicking on any of the below links.
Over the last five years, we have witnessed the rise of online cognitive behavioural therapy sessions. These mental health treatments aim to treat the underlying emotional causes of mental health ailments such as depression. This treatment is formally known as Computer-assisted CBT (CCBT)
What is CCBT?
CCBT (Computerised Cognitive Behavioural Therapy) is a self-help interactive computer program, which will guide you through the principles of cognitive behavioural therapy over a course of 6-10 weeks. The computer program is practical and user friendly.  CCBT can help you make sense of overwhelming problems by breaking them down into smaller parts.
It can be used as the primary treatment intervention, with minimal therapist involvement. Computerised programs for common mental health problems have been developed primarily to improve the availability, access and choice of evidence based interventions.
CCBT and Health Care
CCBT has been endorsed both by the NHS and by the National Institute for Health and Care Excellence (NICE). These organisation praise CCBT because it is seen as low cost, highly inclusive and accessible. CCBT is also effective for cutting down long waiting lists for tradition CBT treatment.
However, a new study conducted by the University of York reveals clients who received the standard of two CCBT sessions went on to experience no improvement in the symptoms of depression.
The report suggests NICE and the NHS should revise their position on CCBT. The report suggests CCBT is "likely to be an ineffective form of low-intensity treatment for depression and an inefficient use of finite healthcare resources."
The authors of the report said: "We have found that participants offered CCBT were generally unwilling to engage with computer programmes and highlighted the difficulty in repeatedly logging on to computer systems when they are clinically depressed.
Participants said they wanted a greater level of clinical support as an adjunct to therapy, and, in the absence of this support, they commonly disengaged with the computer programmes." Over 691 clients were involved in the study at the University of York. All clients suffered from clinical depression. Patients attended 83 GB practices across the United Kingdom.
These clients were divided into groups of two:
– Patients only accessing GP support
– Patients with access to GP support and one to two CCBT sessions
CCBT sessions utilised in the study included King's College London's "Beating the Blues" and the Australian National University's MoodGYM. Prior studies conducted by King's College revealed that these CCBT programmes are effective at treating depression.
However the NHS's level of support is not as comprehensive as what was offered in these prior studies. For instance the King's College study provided participants with weekly calls to offer encouragement and guidance. These calls lasted for around one hour. Participants received around eight of these calls throughout the study.
Due to this level of care, around half of participants in the King's College study reported having no symptoms of depression by the conclusion of the study. However, the NHS does not provide this level of attention to their clients' CCBT treatment. This results in low adherence and engagement of the treatment. Only 18% and 16% completed CCBT offered through the NHS.
NICE responded by saying; "We recommend computerised CBT as one option for treating people with mild to moderate depression, but the decision to offer it should always be based on clinical judgement and the client's preference.
If it is deemed appropriate, we recommend it is supported by a trained practitioner who reviews the client's progress and their outcome." "We are currently updating our guidance for the treatment and management of depression in adults. We will take all published evidence into consideration."
How we can help
If you suffer from a mental health disorder then why not seek professional treatment? Ocean Recovery Centre offers personalised mental health treatment at our rehab centres in Blackpool and Watford.
Contact Ocean Recovery Centre today and one of our qualified counsellors will walk you through your treatment options.
Sources
https://pubmed.ncbi.nlm.nih.gov/12622301/
https://www.nhs.uk/
https://www.nhs.uk/conditions/cognitive-behavioural-therapy-cbt/
https://www.frontiersin.org/articles/10.3389/fpsyt.2019.00552/full#:~:text=Computer%2Dassisted%20CBT%20(cCBT),and%20clinical%20outcomes%20(26).
https://www.nhs.uk/conditions/cognitive-behavioural-therapy-cbt/how-it-works/
https://www.nice.org.uk/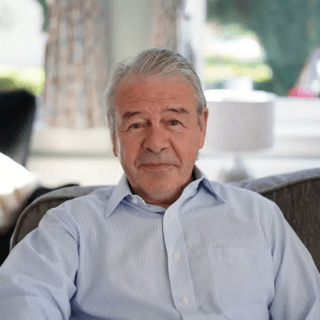 John Gillen
John is one UK's leading professionals in the addiction recovery industry. Pioneering new treatment techniques such as NAD+ and ongoing research into new therapy techniques such as systematic laser therapy, John is committed to providing the very best treatment for people throughout the UK and Europe. During his extremely busy schedule, John likes to regularly update our blog section with the latest news and trends in the industry to keep visitors to our site as well informed as possible on everything related to addiction treatment.
Request A Callback
Enter your phone number and a member of our team will call you back to discuss your recovery.
Download Our Brochure
For more information about the addiction services that Ocean Recovery offer, download our brochure.
Download our brochure
Do I need help?
A lot of people are unsure if there are suffering from addiction. Take these tests to find out if its effecting you without your knowledge.
Select your test and find out more