A Harmful Drug Could Surprisingly Be the Answer to Further Improving Alcohol Addiction Treatment
When dealing with any kind of substance abuse and addiction, the most common guidelines and advice state that you should avoid any type of intoxicating substances while in recovery.
If you're suffering from heroin addiction, drinking alcohol is a no-no. That feeling of intoxication can quickly kickstart cravings for harder drugs, it's a relapse waiting to happen.
However, surprising research may contradict this advice given to addicts.
The party drug MDMA, also known as Ecstasy, has been linked to successful alcohol addiction treatment.
A recent trial used the drug to help treat those going through alcohol addiction and early findings suggest that it could prove more effective than typical treatment. It works by combining controlled doses of the drug MDMA alongside psychotherapy.
Promising results signal lasting recovery
In a nine-month follow up to the original trial, around half the participants in the trial were still "completely dry" and in recovery. Only one suffered a relapse.
When compared to standard treatment, 8 in 10 people treated in the usual way would go back to drinking within around three years.
The study found that the drug was both safe and effective to use as part of the therapy and produced no psychological or physical problems for the participant.
Is standard addiction treatment not quite cutting it?
The trial was led by addiction psychiatrist Dr Ben Sessa from Imperial College London. He said: "With the very best that medical science can work with, 80 per cent of people are drinking within three years post alcohol detox."
So far, eleven participants have completed the study. When speaking with The Guardian, Dr Sessa said: "We've got one person who has completely relapsed, back to previous drinking levels, we have five people who are completely dry and we have four or five who have had one or two drinks but wouldn't reach the diagnosis of alcohol use disorder."
How does MDMA help to treat alcohol addiction?
The key to understanding why MDMA can help other addiction is rooted in what leads to addiction in the first place. Addiction is closely linked to past trauma, particularly rooted in childhood. This trauma can take many forms but has lasting effects that influence future decision-making and coping strategies.
Researchers in the study said that MDMA "selectively impairs the fear response." This allows the patient to recall painful memories from their life, without triggering anxiety, depression or other symptoms. When combined with psychotherapy, this allows them to discuss and work through past trauma and view it with a more objective and positive lense.
How did the study work?
In the study, participants were given a course of psychotherapy over eight weeks and two controlled doses of MDMA.
After being administered the drug, they spent a total of eight hours lying down, talking through whatever thoughts came to mind with psychologists and psychiatrists.
Dr Sessa said on the study: "We let them lead the sessions as to where they want to go. What comes up comes up, so it's not very guided by the clinicians."
After taking the drug, the participants were closely monitored in the days that followed and there was no evidence to suggest drug withdrawal or the usual comedown symptoms associated with MDMA.
Dr Sessa said: "There is no black Monday, blue Tuesday, or whatever ravers call it. In my opinion, that is an artefact of raving. It's not about MDMA."
It may come as a surprise to learn that MDMA has been used in this way before. It was a prescription drug legally obtained to enhance psychotherapy benefits in the US between the 1970s and 1985 and also in Switzerland until the early 1990s.
What else can MDMA successfully treat?
With promising results for alcohol addiction treatment, you may be wondering whether MDMA could be used to treat anything else.
Research has also shown that besides treating alcohol or other addictions, MDMA has also shown promise in treating Post Traumatic Stress Disorder (PTSD).
This works in the same way as the trial showed for alcohol addiction. Those who have suffered traumatic events in their life often find psychotherapy difficult because they're forced to talk through and relive the trauma they've experienced. With MDMA, this makes the discussion of trauma much easier and therefore treatment can successfully be used.
Earlier this year, a study found that when treated with MDMA, 60% of people no longer experienced PTSD symptoms after two months following the treatment. These results remained after another year once the study was followed up too.
What does the government have to say about these findings?
You may next wonder whether these results will influence government decision on using MDMA. At the moment, research is strictly controlled and licensed but there doesn't appear to be any current plans to conduct more wide-scale investigations. This means it might be a long time before we see MDMA offered as a real treatment option.
A spokesperson for the government said: "We have a clear licensing regime, supported by legislation, which allows legitimate research to take place in a secure environment while ensuring that harmful drugs are not misused and do not get into the hands of criminals."
There is always the risk that the drug could end up in the wrong hands, but with promising results like this, many are calling for an expansion of this trial.
Perhaps we will start to see it offered alongside traditional treatment in the future. For now, we are still only limited to traditional treatment options.
However, we find a lot of success with rehabilitation treatment, which is only improved with the help of inpatient rehab facilities like Ocean Recovery.
Do you need help with drug or alcohol addiction?
If you're looking for an inpatient rehab centre, Ocean Recovery helps thousands of people just like you. We combine psychotherapy treatment, well-being treatment, social activities with a stay at our luxury, peaceful accommodation.
You can take yourself away from your typical environment to stay with us and focus solely on your recovery without the distractions.
For more information about what treatments we offer or to set up a consultation, please feel free to contact us on 01253 847 553 or text the word HELP to 83222.
Quick Links
Quickly skip to parts of this page you are most interested in by clicking on any of the below links.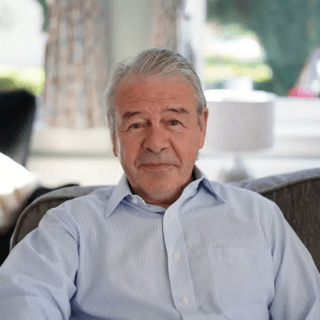 John Gillen
John is one UK's leading professionals in the addiction recovery industry. Pioneering new treatment techniques such as NAD+ and ongoing research into new therapy techniques such as systematic laser therapy, John is committed to providing the very best treatment for people throughout the UK and Europe. During his extremely busy schedule, John likes to regularly update our blog section with the latest news and trends in the industry to keep visitors to our site as well informed as possible on everything related to addiction treatment.
Request A Callback
Enter your phone number and a member of our team will call you back to discuss your recovery.
Download Our Brochure
For more information about the addiction services that Ocean Recovery offer, download our brochure.
Download our brochure
Do I need help?
A lot of people are unsure if there are suffering from addiction. Take these tests to find out if its effecting you without your knowledge.
Select your test and find out more