50% Of Young Drinkers Unaware Of Health Messages On Alcohol Packaging
New research, published in the Journal of Public Health, shows that many teenage drinkers are not aware of health warnings and product information on the packaging of alcohol drink containers. There is a growing concern throughout the United Kingdom as the number of people drinking, including teenagers, do so with extremely unhealthy habits. Increasing numbers of UK citizens are becoming addicted to alcohol and the government is spending more money than ever before trying to combat the surge in alcohol addiction.
One of the ways which was thought to reduce binge drinking among the British population was to introduce health warnings on the packaging of alcoholic drinks. In this article, we're going to look at whether or not that technique has been effective. We'll also look at the problem of alcohol addiction in the United Kingdom, and how you could benefit professional medical help with Rehab Clinics Group.
Health Messages on Alcohol Packaging
Many of us will have seen the health messages and warnings on alcohol bottles and cans. Common messages include information about the risks of drinking while pregnant, recommended units per week and the risks involved with drink-driving. Even if we haven't specifically seen this information on the alcohol containers, the majority of us will have heard about the campaign on the news.
Unfortunately, half of the teenagers in the United Kingdom that currently drink failed to recall seeing the aforementioned health warnings. This is a particularly damning finding because the campaign was developed to directly target young drinkers in the UK between the ages of 11 and 19. Sadly, only half of that target audience have even seen the warnings. The labelling of alcohol containers will come under further scrutiny amid debate to redesign the health warnings.
The concept is an important one. Young drinkers in the United Kingdom are in their formative years and the habits they create at a young age are likely to remain later in life. If they begin drinking heavily and develop dangerous drinking habits at a young age, it often leads to health complications later in life. Health warnings and information on labels could help to create a positive impact on the approach and attitude to consuming alcohol.
Another finding of the research was that of the young drinkers who could recall seeing health warnings on alcohol containers, the majority of them couldn't specifically remember what that health warning had been. In a country where alcohol forms an essential part of social interaction for many people, spreading awareness of the dangers of alcohol abuse has never been more important.
The Importance of Alcohol Abuse Awareness
Naturally, there's growing concern that people in the United Kingdom are drinking alcohol at a young age. It's even more worrying that health warnings and alcohol advice are being ignored. In these formative years, advice and information about safe alcohol consumption could be significant.
The United Kingdom is currently suffering something of an alcohol addiction crisis as more and more families are affected by the illness. Alcohol addiction is a serious disease and if left untreated, it can become fatal. There are thought to be several different types of cancer directly linked to alcohol consumption. In short, the higher the rate of alcohol consumption the more likely it is that some form of cancer will develop.
Concerningly, only 1 in 10 people in the United Kingdom is aware that alcohol consumption is directly related to cancer. Many people are dangerously unaware that alcohol addiction is a diagnosed mental illness. In a country where we often celebrate social occasions with alcohol and glorify the amount of alcohol we can consume, it's easy for alcohol addiction to go unnoticed.
That being the case, it's also easy for people suffering from alcohol addiction to hide their illness from family and from loved ones. More needs to be done to raise awareness of the dangers of binge drinking, and it was believed that displaying that information on alcohol containers would help.
If drinkers are better educated about the potentially harmful effects of overconsumption then they'll enjoy a more balanced lifestyle, drinking in moderation and reducing the likelihood that they will need professional medical assistance. More educated drinkers will also be able to spot the signs of alcohol addiction. This is important in observing their own behaviour and especially important in spotting the symptoms in friends and loved ones.
Rehab Clinics Group Can Help
Sadly, alcohol addiction is a disease which is left untreated. More often than not, our talented team at Rehab Clinics Group could have helped much sooner and reduced the damage that addiction can cause.
The first step to overcoming your addiction is admitting that you have a problem. Loved ones and family members, desperately trying to help, might have suggested that you seek help. Your brain, severely affected by addiction, tells you that you are still in control and that things aren't as bad as they seem.
If you're reading this because of your concern for a loved one, then our team can help to convince them that it's finally time for professional help. Alcohol addiction can be traumatic for the addict's mental health and they won't be themselves. Once they arrive at our luxury treatment centres, located throughout the United Kingdom and Spain, they'll be in good hands. We use the most advanced treatment techniques and evaluate each of our patients individually.
Unique treatment plans along with a balanced and healthy diet and exercise regime, help patients settle into their new room. Group therapy sessions, one-on-one sessions and workshops with former addicts all form part of our treatments and patients leave with a fuller, more detailed understanding of their addiction. They'll also be aware of what led to the addiction in the first place and will be prepared to handle triggers which would have been challenging in the past.
Call us today on 03333441734 or email [email protected]. Our experienced team can help you overcome your addiction and get back to enjoying life. Instead of wasting more time battling this devastating illness yourself, let us help.
Quick Links
Quickly skip to parts of this page you are most interested in by clicking on any of the below links.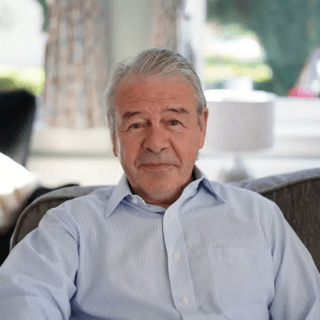 John Gillen
John is one UK's leading professionals in the addiction recovery industry. Pioneering new treatment techniques such as NAD+ and ongoing research into new therapy techniques such as systematic laser therapy, John is committed to providing the very best treatment for people throughout the UK and Europe. During his extremely busy schedule, John likes to regularly update our blog section with the latest news and trends in the industry to keep visitors to our site as well informed as possible on everything related to addiction treatment.
Request A Callback
Enter your phone number and a member of our team will call you back to discuss your recovery.
Download Our Brochure
For more information about the addiction services that Ocean Recovery offer, download our brochure.
Download our brochure
Do I need help?
A lot of people are unsure if there are suffering from addiction. Take these tests to find out if its effecting you without your knowledge.
Select your test and find out more