World Health Organisation Advises Against Alcohol Use During Covid-19 Crisis
According to recent research, alcohol consumption in the UK has surged during the Covid-19 crisis, with one study finding that 61% of those living in the UK have increased their alcohol intake since social distancing measures were brought in. Whilst off-licenses were originally considered non-essential shops, their classification was changed to 'essential' after supermarkets reported that they were struggling to keep up with alcohol demand.
It is not only supermarkets and off-licenses struggling with the demand. Google has revealed that searches for 'wine delivery UK' have increased by 2,250% in just one month, and 'alcohol delivery' searches have increased by 250%. Virtual wine and beer tastings have become increasingly popular, whilst existing alcohol subscription services have seen such a boost in interest that some have reported unprecedented growth whilst others have had to stop taking on new subscribers.
Why Are People Drinking More?
Speaking to The Independent, chartered clinical psychologist Dr Claudia Herbert believes that it is the very nature of the coronavirus crisis and lockdown that has changed people's relationships with alcohol. She said: "Whatever the individual circumstances, from a psychological perspective this is a time that poses a lot of strain and challenges for many people and many may experience the effects of this lockdown as totally overwhelming and even traumatic. And one of the effects of lockdown has been that almost all previous sources of entertainment and distraction have stopped abruptly."
Whilst many people will have already been using alcohol as one of their key ways to relax and unwind, many other options that people enjoy such as going to the gym, taking exercise classes and going to theatre and musical events, are no longer an option.
"Without the usual external distractors, people may feel even more drawn into trying to numb their uncomfortable feelings, and the consumption of alcohol is one way of doing so," Herbert says.
WHO Warns Against Drinking During Lockdown
Taking an integral role in managing and offering advice to people during the Covid-19 crisis, the World Health Organisation (WHO) has spoken out about the dangers of people relying on alcohol as a way to keep calm during the crisis. They have worked with partners to produce a fact sheet entitled "Alcohol and COVID-19: what you need to know", which outlines the risks of upping your alcoholic intake during this time.
For a time, there has been a myth that alcohol is able to 'kill' the coronavirus, which may have led to people mistakenly drinking more in an effort to protect themselves. The WHO iterates that not only can drinking high-strength alcohol not kill the virus, but it also poses serious health risks to the individual, with severe consequences that could even include death.
In fact, alcohol is linked to a range of diseases and mental health disorders that could actually make you more vulnerable to Covid-19. Alcohol is known to weaken the body's immune system, which leaves you open to catching illnesses more easily. As a psychoactive substance, it can make mental health conditions worse and pave the way for alcohol-use disorders.
Speaking to The Telegraph, Hans Henri Kluge, Regional Director for WHO in Europe, said: "It is becoming clear that the healthier you were before the pandemic plays a crucial role. People who age healthily are less at risk.
"For those in self-quarantine or working from home, it is important to maintain a healthy lifestyle with good nutrition, physical activity and staying away from tobacco and alcohol."
The WHO has suggested that people actually make an effort to avoid alcohol altogether during the coronavirus crisis, instead focusing on ways to relax and stay healthy that help to boost the mood and immune system. Activities such as online classes, walking (at a safe distance from others) and dancing to music are among their suggestions. The guidance advises people to make sure that they stand up for at least three minutes every hour, and do at least 30 minutes of activity every day.
Addiction Risk During Lockdown
Physical illness is not the only concern of an upsurge in alcohol intake during the pandemic. James Morris of South Bank London University's Center for Addiction Behaviours Research, told The Independent that there was a concern that drinking too much at home could lead to a rise in domestic violence incidents, as well as fostering dependence.
"Predicting the longer-term behavioral impact is however particularly difficult," he said. "Perhaps for some, home drinking may become more embedded, potentially exacerbated by the further closure of already struggling pubs and bars."
According to Elaine Hindal, the CEO at Drinkaware: "Having alcohol available in homes, for many people, can be a source of temptation and lead to drinking without thinking,"
"Small things can quickly turn into habits, like opening a bottle of wine in the afternoon when you normally wouldn't, sitting with a beer while you work, or drinking out of boredom."
Hindal suggests taking note of your drinking habits whilst in lockdown, so that you can be more aware of what you are drinking and when. If you are finding that it is hard to stop at just one or two drinks, or you are drinking earlier in the day than you normally would, there may be cause for concern.
Hindal suggests using apps such as Leaf or Drink Tracker to keep track of alcohol consumption and setting some rules for yourself to avoid slipping into bad habits.
"Plan at least three days of the week to go drink-free," she says. "And challenge yourself to come up with other activities at home instead of drinking alcohol, for example, having a games night, taking a long bath or trying a new recipe."
If you are worried about your alcohol or tobacco use during lockdown, the Ocean Recovery Centre is available to help. You can speak with us about your concerns to work out if there is an issue to be dealt with, and our residential rehabilitation service is operating as normal throughout the pandemic.
Find out more about how Ocean Recovery Centre can help you by calling us on 01253 847 553, or text HELP to 83222.
Quick Links
Quickly skip to parts of this page you are most interested in by clicking on any of the below links.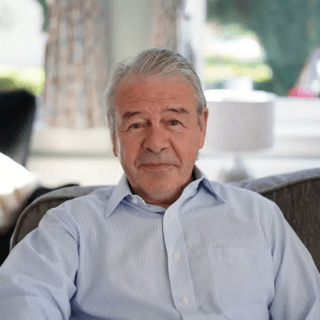 John Gillen
John is one UK's leading professionals in the addiction recovery industry. Pioneering new treatment techniques such as NAD+ and ongoing research into new therapy techniques such as systematic laser therapy, John is committed to providing the very best treatment for people throughout the UK and Europe. During his extremely busy schedule, John likes to regularly update our blog section with the latest news and trends in the industry to keep visitors to our site as well informed as possible on everything related to addiction treatment.
Request A Callback
Enter your phone number and a member of our team will call you back to discuss your recovery.
Download Our Brochure
For more information about the addiction services that Ocean Recovery offer, download our brochure.
Download our brochure
Do I need help?
A lot of people are unsure if there are suffering from addiction. Take these tests to find out if its effecting you without your knowledge.
Select your test and find out more