Once you have come to the realisation that you need help with an addiction, coming into rehab for treatment, to address that alcohol addiction or drug addiction, for the very first time can be an anxious step for both the rehab client and their family.
Our highly trained admissions team understand that this can be daunting are on hand to advise and help during every stage of the treatment. And are happy to answer any questions you may have.
We ensure you will receive the full support you need and are encouraged on your journey to recovery. Nothing is too much for our staff and you will be provided with answers to all of your questions; what you may think is an irrelevant question could make all the difference to your admission and recovery.
The Ocean Recovery admissions process is quick and easy. Read more about our admissions process here.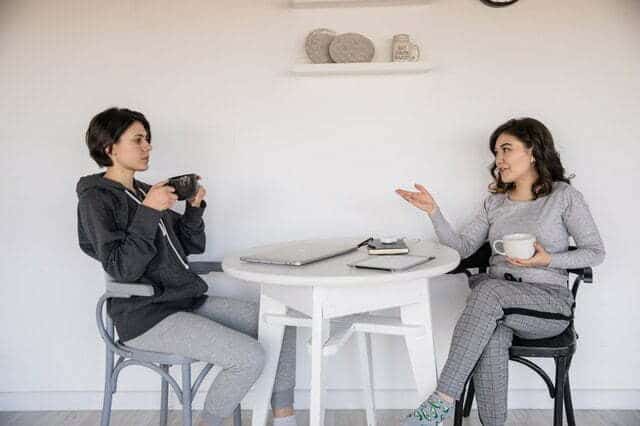 Initial Enquiry

Our dedicated and highly experienced admissions coordinators are available 24/7 for support. Getting in contact with Ocean Recovery Centre is easy via online chat, phone or email. Your admission supervisor will guide you every step of the way, answering any questions or concerns you may have. They will also be on hand to help with any advice and information you require regarding your, or family members, drug or alcohol addiction; they can advise the correct course of action and treatment. Our admission coordinators can also advise on how to hold an intervention for a loved one.

Pre-Admission Screening

It is important that we understand you and your drug or alcohol addiction. This way we can make sure we can meet your specific needs and devise the treatment strategy.

Your dedicated admissions co-ordinator will run through a FREE pre-admission screening questionnaire; asking you basic questions about your current physical health, mental health, home circumstances and level of drug or alcohol use. The entire process is strictly confidential and we will only use the information we gather to help us find the right rehabilitation programme for you.

The full process normally takes around 20 minutes and can be done at a time to suit you, either over an online video call or via a telephone call. Alternatively, we can provide an at-home or onsite evaluation if you would prefer a face-to-face consultation.

For further information please see our Assessment Services section of the website.

Once the pre-admission screening is complete, we will advise on the availability and, if you are happy, we can arrange a suitable admission date. Admission to any of our treatment centres is very simple and you will be provided with all the information you will need ahead of time.

Treatment Deposit

There is a high demand for our treatment services and there is a lot of preparation to organise your custom treatment programme and your bedroom for the residential stay. To secure your place for treatment, a deposit payment will need to be taken by a member of the admissions team. Ocean Recovery Centre accepts numerous payment methods including payment by debit or credit card*, cash or electronic bank transfer. Unfortunately, the company cannot accept cheques for the initial deposit payment.

* If paying by card you will need to be the authorised cardholder, or the authorised cardholder needs to be present and to be able to authorise this transaction.
Note: Deposit payments are non-refundable. You may change your mind in advance of your admission date or not turn up on the admission date. Ocean Recovery Centre reserves the right to exercise its refund policy in these circumstances. For more details on the Ocean refund policy, please click here

Your Admission Day

On your admission day, you will be welcomed by a member of our specialised recovery team, who will help you understand the treatment process and the facilities available at the centre. During the induction, you will be asked to complete a treatment contract and other legal documents that will help with your care, health and safely and also prepare you for your first assessment.

Your co-ordinator will show you your way around the facility, help you settle in your bedroom and ensure you have all that you need. And answer any questions you may have at this stage.

For a guide on what to bring, please read our useful guide here. If you are still unsure, please ask a member of the admissions team before you leave.

Your Full Clinical & Recovery Plan Assessment

Once your induction has been completed and you are settled in, you will be introduced to our specialist doctor. The doctor will discuss your current and historical health conditions, your addiction to drugs or alcohol and set out a prescribing plan that will suit your detox requirements.

Once the plan is completed, your admissions coordinator will arrange your medication and ensure you take the prescribed doses at the correct times. In the early stages of treatment, we will monitor you closely to check how you respond to the medication.

It is important to start planning a recovery journey. During the first 2 days, you and your dedicated recovery team member will spend some time, one to one, discussing areas of your life and begin to form a Recovery Action Plan. This plan will be unique to you and is your plan.

It is important that you review this plan each week of your stay; this allows you to celebrate each step and to make sure the plan is working for you. We will work closely with you to ensure each goal is manageable and achievable during your stay. Your plan will also help us formulate your final discharge plan before your last day. Your discharge plan will contain all the information of your relapse prevention plan and all the relevant aftercare that will be available to you.

If you have now read the admission process and are interested in starting your journey towards recovery, please contact us today! You can call us on 01253 847 553, email: info@oceanrecoverycentre.com or complete our online enquiry form.