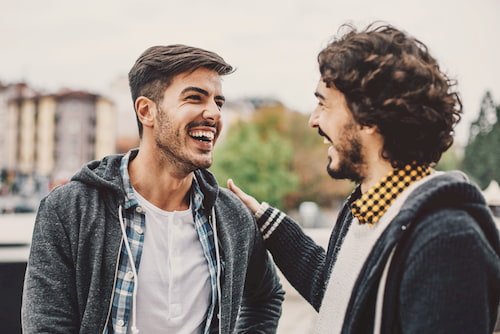 If you believe that one of your friends is struggling from addiction to alcohol, drugs or other behavioural addictions such as Gambling then finding help can be quite difficult.
You may have been considering reaching out for some time but felt that they would sort out their problems themselves but as we know when it comes to addiction once it develops it is very hard to overcome.
Our friend referral service helps you get your friend the treatment that they need.
By reaching out to our admissions team we can quickly arrange an intervention and get your friend urgent treatment.
It's this fast approach that makes our private treatment centre a reliable option for anyone needing addiction treatment.
What If My Friend Doesn't Want Help?
For most addicts, the problem that friends and family face when trying to get them treated is encouraging them to admit their problems and accept help. This is why we offer a professional intervention service which is designed to help bring addicts together with friends and family to talk over their addiction in the presence of our therapists.
The therapists will advise on what sort of treatment is required and offer insights into how addiction can effect a person's life and how leaving it untreated can cause potentially devastating issues for not just the addict but also those that are close to them.
By the end of this meeting, the hope is that the addict will open up more about their struggles and accept that treatment is the best course of action to help them get better.
How Can I Convince My Friend That Treatment Is Needed?
If you believe an intervention won't be required then it's important that you know that your friend would accept treatment from us. If your friend is unsure about receiving treatment and you want them to feel overwise then options such as writing down every time they take the addictive substance or calculating the costs of their addiction are both good ways to provide evidence to your friend when convincing them that they need help.
Help With Ocean Recovery Centre
Our admissions team are here to help you. If your friend is in desperate need of help then we can offer same day admissions which gives them access to industry leading treatment in a matter of hours.
We are a CQC approved centre and have been treating addictions for individuals throughout the UK with medically assisted detoxification programmes along with evidence based therapy and counselling.
Contact our 24-hour phone line today and speak to a member of our admissions team today.