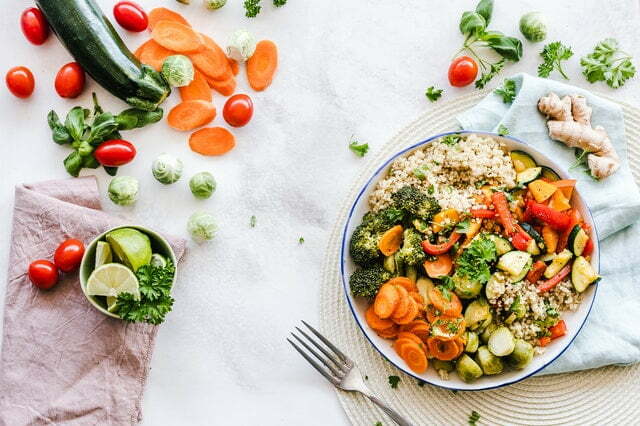 Through our other centres across the UK, Ocean Recovery Centre can arrange for comprehensive eating disorder treatment programmes to take place. This programme treats those suffering from eating disorder such as anorexia nervosa and bulimia nervosa. The programme achieves this aim through a combination of psychotherapy, group therapy, nutritional education and stringent medical monitoring.
Early Eating Disorder Treatment Is Critical
Eating disorders affect both men, women and children. But the most commonly affect demographic is young women aged 13 to 17 years old. It is also very important to remember that even if your symptoms and feelings don't match all listed signs and symptoms of a specific eating disorder like anorexia, bulimia or binge eating disorder, you may still be suffering from an eating disorder that requires professional intervention and help.
Although these disorders are generally marked by a preoccupation with either under or overeating or any particularly unhealthy attitudes towards food.
A person suffering from an eating disorder's happiness is often measured in terms of body weight or how they are physically perceived by others. Unfortunately, this perpetual fixation on food and weight is accompanied by a range of long-term health implications.
However, eating disorders are highly treatable when early help is sought. We can facilitate by helping clients by breaking this deadly cycle of fast, binge and purge synonymous with eating disorders.
Do I have an Eating Disorder?
Society has long had an obsession with weight and appearances, so how do you know if you have an eating disorder or an unhealthy relationship or negative attitude with food.
Here is a list of behavioural signs to look out for in yourself or a loved one:
Spending an excessive amount of time worrying about your body shape or weight
Avoiding social events that may involve food
Undereating or overeating
Immediately going to the bathroom after eating and returning looking flustered
Abusing laxatives or forcing yourself to be sick (also known as purging)
Over-exercising or obsessively exercise
Having a very strict food routine or habits
Eating slowly or cutting food into small pieces
There are also a number of physical symptoms you may notice in yourself or a loved one:
Mood swings
Feeling tired or dizzy
Feeling cold
Digestion issues
Extreme changes in weight that is too low, or high, for your age and height
Periods have become very irregular or stopped completely
What Causes Eating Disorders?
There are many reasons why a person may resort to an eating disorder. Although there is no definitive cause for an eating disorder most professionals believe it is usually a mixture of biological and environmental causes.
For example, you are more likely to develop an eating disorder if you exhibit these common traits:
Being overly critical of yourself
Being overly competitive with others
Perfectionism
OCD or other compulsion disorders
Low self-esteem
There are also a number of common social factors that can lead a person to have an eating disorder:
Traumatic life experiences; physical, emotional and sexual abuse.
A parent or other authority figure having weight issues
Social pressures; social and traditional media
Although these are the common traits or experiences, any number of experiences can cause an eating disorder and Ocean Recovery is here to help you through them all.
What Are The Stage of Eating Disorder Rehab?
Initial Assessment
When clients enter our centre a thorough assessment and examination are carried out by a qualified staff member. This assessment attempts to diagnose physical damage fasting has caused. They assess possible co-occurring disorders such as anxiety, depression, bipolar disorder or substance abuse. A personalised treatment plan is then drawn up based on information collected during assessment because even though eating disorders can be categorised, every person will experience very different thoughts and feelings in regards to food.
First Stages of Eating Disorder Rehab
The first stage of rehab attempts to address any health problems resulting from the eating disorder. Patients are encouraged to return to or learn how to have, a normal pattern of eating. This step is essential if clients are to gain enough mental and physical energy to attend therapy and counselling sessions.
During this testing time, clients receive 24/7 medical observation. Patients do not need to worry about laundry, food or housekeeping duties. This means clients' focus is centred on their recovery.
Thorough & Structured Therapy Regime
Once clients' eating patterns are normalised, a process of therapy and counselling commences. Therapy is a mixture of psychotherapy, holistic therapy and family therapy. Psychotherapy generally takes the form of cognitive behavioural therapy.
Here clients uncover deep psychological motivations for their eating disorder. These 'triggers' generally include stress, anxiety, fear, vulnerability or low self-esteem. Patients are taught coping strategies required to manage negative thoughts and emotions in ways other than resorting to fasting. Individual and group therapy sessions are employed.
Group therapy allows eating disorder clients to mix and learn from one another. Individual therapy takes place one-on-one with a qualified therapist thus giving clients the level of attention required to make a full recovery.
Good Grounding in Sound Nutrition
Patients receive expert nutritional education. Ocean Recovery has access to a registered dietician to conduct this important segment of eating disorder rehabilitation. The dietician arms clients with healthy weight management techniques. This means clients no longer need to resort to fasting. Patients take part in a number of holistic therapies designed to improve their overall sense of wellbeing.
Aftercare Support
Once eating disorder treatment draws to a close, a full relapse prevention and aftercare plan is put in place. This plan helps clients apply knowledge learnt during rehab in 'real world' situations. Aftercare includes 24-hour telephone support and weekly sessions taking place at the rehab centre where clients attended.
Contacting Ocean Recovery Centre
If you are interested in receiving treatment from Ocean Recovery or have further questions for yourself or a loved one call Ocean Recovery today on 01253 847 553 to find out more.
Alternatively, complete the enquiry form and a member of the team will respond shortly.
Sources
https://www.nhs.uk/conditions/eating-disorders/
https://www.mind.org.uk/information-support/types-of-mental-health-problems/eating-problems/causes-of-eating-problems/?gclid=CjwKCAiAgJWABhArEiwAmNVTB1XdfCROgQnK2e4jk624LOqXu-QLGltpn0Kqcq5hpEyGNODdhcs0WhoCiFUQAvD_BwE
Request a callback today to start your recovery. Just fill in your name and phone number and we'll be in touch! [callback_form]