What is Drug Rehab?
Ocean Recovery Centre offers a comprehensive drug rehab service.
This drug addiction treatment is offered as a residential service followed by weekly aftercare sessions. Residential drug rehab requires you to live within the treatment centre for the entire length of the programme. Ocena Recovery Centre is based in Blackpool, Lancashire, in the North West of England. It's location is ideal for those living in the North of England. However, we may recommend you attend one of our other treatment centres based in a different part of the country, far away from your home so you can have a good distance between yourself and any bad influences. This will allow you to fully focus on your drug rehab treatment programme without temptation.
A tailored approach to drug rehab
We offer you a fully bespoke drug rehab plan. Once you arrive at Ocean Recovery Centre, a consultant psychiatrist will carry out a full examination, psychological and physical. During this examination you can explain the the nature and severity of your drug addiction and the history associated with it. Any other substance misuse, whether that be alcohol or other drugs, must be disclosed.
A medicated drug detox regime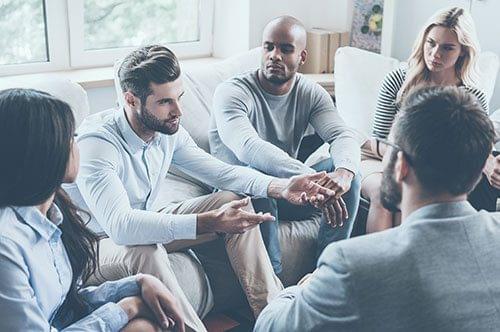 For most instances of drug abuse, a medically assisted drug rehab and drug detox programme is required. Detox requires you to flush all toxins from your body.
Ocean Recovery Centre offers a medicated detox regime which means you will be offered medication that will ease any withdrawal symptoms during the drug detox.
During the drug treatment, you receive 24/7 support. We employ an expert team of medical and therapeutic professionals that are complemented well by our experienced team of admissions and support staff.