Drug & Alcohol Rehab Blackburn
Looking for a drug and alcohol rehab centre in Blackburn? We have many centres across the UK with available spaces. Reserve a place now!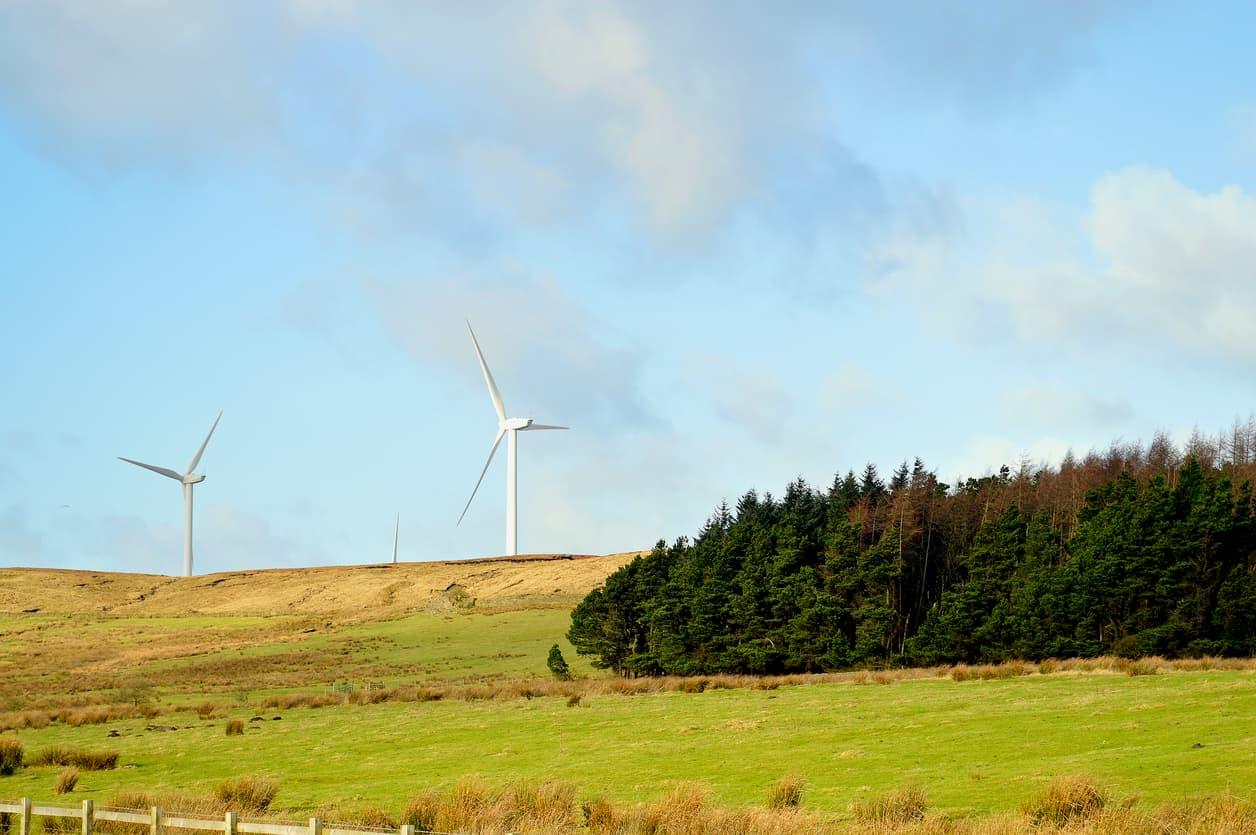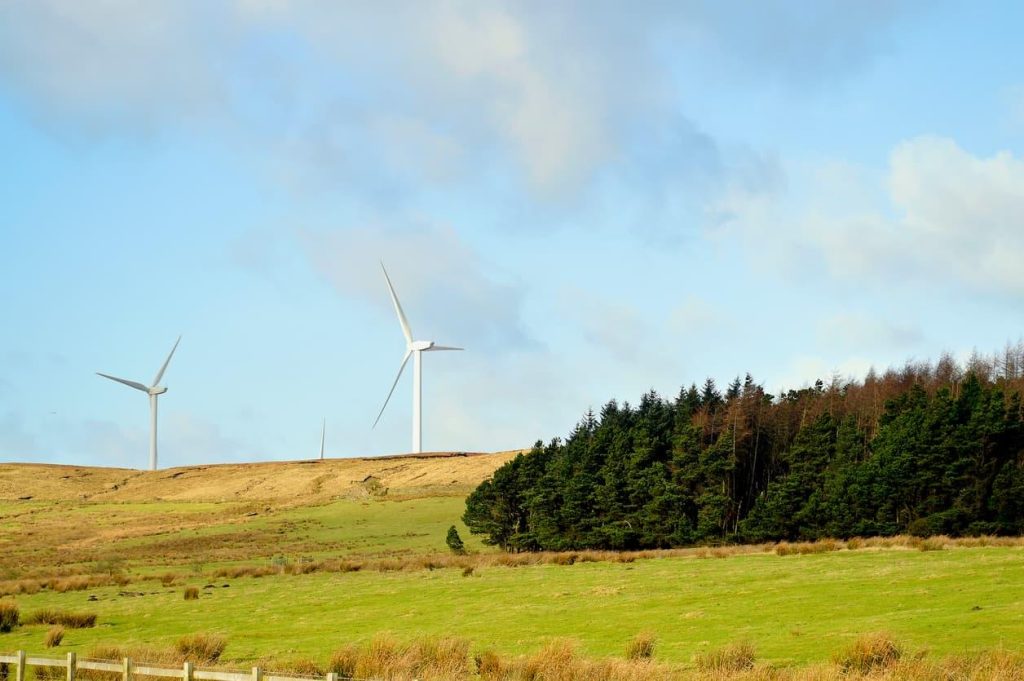 Blackburn Drug and Alcohol Rehab Treatment Centres
Access drug and alcohol addiction treatment in Blackburn.
Drug and Alcohol Rehab Blackburn
Quick Links
Quickly skip to parts of this page you are most interested in by clicking on any of the below links.
Ocean Recovery Centre is here for people in Blackburn who are struggling with drug and alcohol addiction. Our clinic has operated in the professional care industry for over two decades. Now, our chief focus is on helping people who suffer from drug and alcohol dependency.
In fact, Public Health England estimates that over 2000 adults are living in Blackburn now, classed as alcohol dependent. So we understand that there are many people who need treatment and with some urgency.
To meet our professional aims, we offer state-of-the-art residential rehabilitation centres across the United Kingdom. Each centre is accessible for men and women of all ages. Many of our clients travel from all across the United Kingdom to attend our specialist centre in Lancashire. We've conveniently located along the Lancashire coastline, only a short few miles from Blackburn.
Unfortunately, alcoholism and drug dependency affects all segments of society. Around 10,000 people died due to alcoholism in the UK in 2016.
The reason for such high numbers and why the problem on a national scale can largely be put down to the lack of public funding for drug and alcohol addiction treatment in the NHS.
This has meant that getting a 'GP referral' to an addiction specialist is largely a 'thing of the past.' Thankfully, you are now able to access world-class and immediate addiction treatment privately through Ocean Recovery Centre.
Getting Drug Addiction Treatment in Blackburn
If you wish to receive frig and alcohol addiction treatment in Blackpool you can investigate what free Local resources are available and join local therapy sessions.
These are administered as an outpatient and you will visit therapy sessions or counselling support groups on certain days throughout the month.
You can ask your local GP in Blackpool about services in the community, find your local General Practioner in Blackburn on the NHS website.
Residential Rehab Treatment
If you want full-time treatment in a rehab, you will need to visit or rehab centre a short drive away in Blackpool.
We treat a variety of drug addictions in Blackpool. Our team have extensive knowledge in treating everything from cocaine and heroin addiction to synthetic cannabis and prescription drug addiction.
We can provide you with the help and support that you need to recover. We offer a range of treatments, including detoxification and extensive therapy session to help you fully recover from your addiction.
Drugs Treated Include:
Cocaine Addiction
Alcohol Addiction
Heroin Addiction
Cannabis Addiction
Prescription Drug Addiction
Amphetamine Addiction
Methamphetamine Addiction
If you or someone you know is struggling with drug addiction, we can help. We offer a free, confidential consultation to assess your situation and recommend the best course of treatment.
Our Rehab Facilities
At Ocean Recovery, we are extremely proud of our state-of-the-art facility. We provide residents with the most relaxing stay possible and they can enjoy our modern establishment.
Ocean Recovery Facilities include:
CQC Registered
FREE Transportation Included
Medically Assisted Detoxification
2 Executive, Sea View Double Ensuite Rooms
 8 Double or Single Ensuite Rooms
3 Single Rooms with Dedicated Separate Bathroom
Comfortable Communal Lounge with Piano & Sky TV
Beautiful Modern Dining Lounge
External Courtyard and Outside Seating Area
12 Months FREE Aftercare
Regular Contact with Loved Ones Encouraged
Large Multi-Purpose Group Activity Room with Superb Sea Views
Images of Our Facilities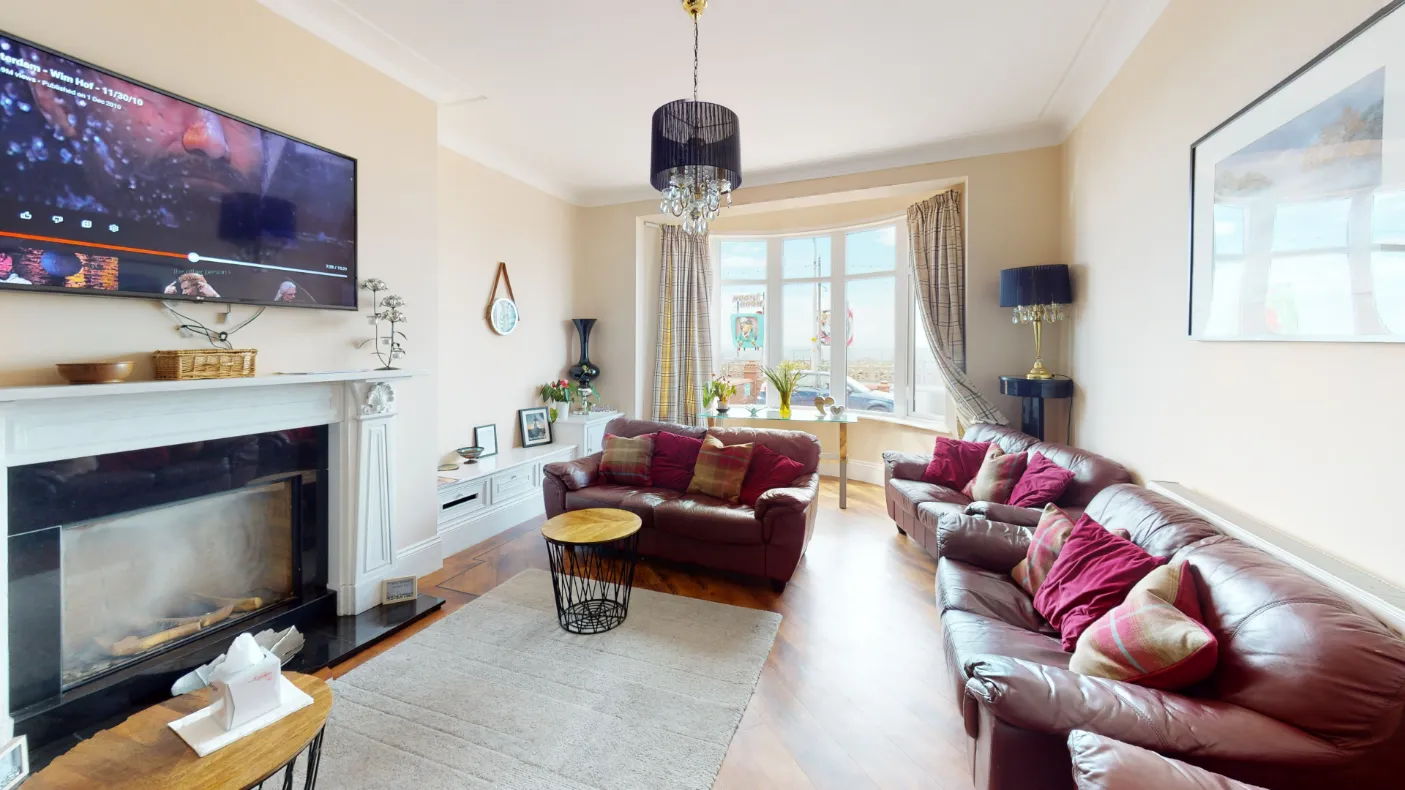 Facilities at Ocean Recovery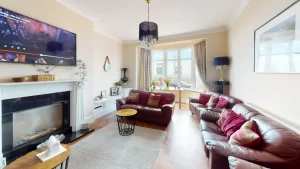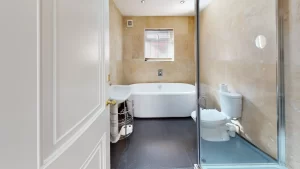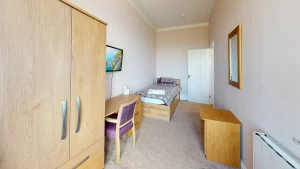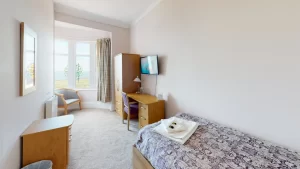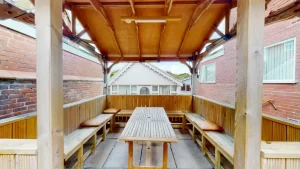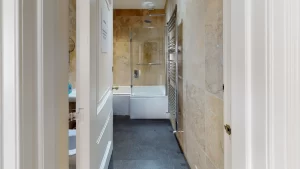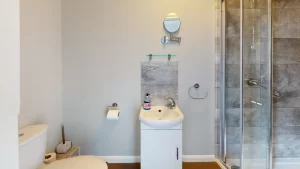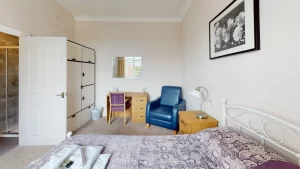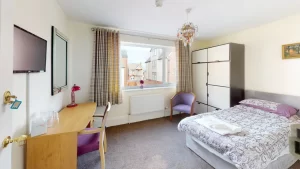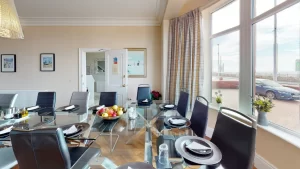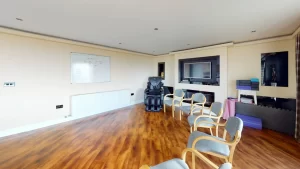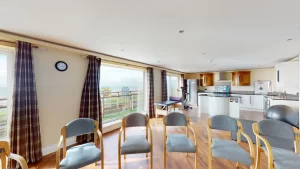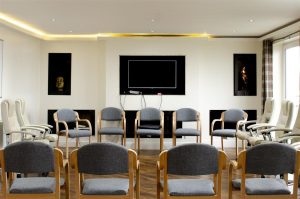 See More of Our Facilities
What Happens In Rehab?
When you join our rehab we will follow a process to get you clean.
The first step is detoxification, which involves getting rid of all the drugs in your system. This can be a difficult process, but rest assured at hand to support you through this period.
One of the major benefits of joining a residential rehab is that you receive full 24/ care from trained physicians.
We will put you through something called a medically assisted detox. This is simply where we can administer medications to help you through the withdrawal period.
What Happens After I finish Detox?
After detox, you will undergo therapy to help you understand your addiction and how to cope with it. We offer both group and individual therapy sessions.
Group therapy is a great way to meet other people who are in similar situations as yourself and share your experiences
We also offer cognitive behavioural therapy (CBT). This is a type of therapy that helps you to identify and change any negative thoughts and behaviours that may be triggering your addiction.
Is It Better To Move out of Blackburn for Rehab?
Some people prefer to go to rehab outside of their home town as they feel it will be easier to stay away from old friends and any old temptations.
Others find that staying close to home is best for them as they have the support of family and friends close by.
In making the decision about whether you should move out of the local area for rehab treatment you must consider what is best for you as an individual.
Do you have dependents? Can you afford to take the time out of work whilst you recover? Are you more likely to stay away from old temptations if you are further away from them?
These are all important factors that must be considered when making the decision about where to have your treatment.
What Should You Consider Before Committing to Rehab in Blackburn?
Before committing to rehab treatment, you should first be willing to fully commit to the process as the road to long term addiction recovery can be long and tough. By developing a focused mindset towards the end goal of long-lasting recovery, you will be putting yourself in the best possible position to start your recovery journey.
How can you best prepare for rehab treatment? Before making the step to committing to rehab, you must first fully acknowledge you have a problem with addiction and require help. Individuals who don't fully acknowledge they're dealing with addiction and need help will not develop the mindset needed to achieve recovery. This is why you must know the signs of addiction, so you're able to recognise the problem and seek the help you need.
When you acknowledge that you are suffering from addiction and need help, you should then seek support in the form of a loved one or an addiction recovery specialist. The need to seek this support is incredibly important in ensuring you have accountability for your actions which can be key to avoiding relapse after you have successfully undergone treatment.
You must also make sure you fully do your research before committing to rehab, and this will help you understand the commitment required from you to recover from your problem successfully.
Research can be done by fully reading this page for example or looking on websites of other addiction recovery providers to help you fully understand what's involved in drug and alcohol rehabilitation and whether you will follow the programme.
Our Approach to Addiction Treatment in Blackburn
Ocean Recovery Centre offers an abstinence-based approach to addiction treatment. Here, we utilise several evidence-based practices to ensure you or your loved one receives the most effective treatment for your addiction issues.
We offer a tailed approach to addiction treatment. We truly believe each person's addiction is different and so any attempt to 'commoditise' treatment is destined for failure.
To achieve this aim, we conduct a thorough initial assessment. This assessment attempts to gather information about your unique physical, psychological, family, substance and gender-specific characteristics.
We believe understanding these characteristics from the get-go is an essential step for developing the best possible addiction treatment programme for your specific needs.
To treat addiction, we offer educational workshops and small therapy groups. Each client is assigned an individual therapist. And since our centre only admits a maximum of eleven clients at any one time, you can be assured you or your loved one will receive the required one-on-one attention throughout your rehabilitation programme.
At Ocean Recovery Centre, clients must be willing to commit to at least seven days to complete the residential phase of recovery.
This requires clients to remain in the rehabilitation centre for the entire duration of this period. However, clients are taken on planned days out during this period. Patients remain in the company of our staff when leaving our rehab centre on planned days out.
Rehabilitation begins with detoxification. However, clients take part in therapeutic sessions from day one. Here, clients are taught positive strategies for dealing with life's troubles without resorting to drug or alcohol use.
Ocean Recovery Centre employs therapists who utilise modern therapy techniques such as non-reactive mindfulness, CBT, psychotherapy, and holistic therapies. Taken together, our approach to therapy ensures our clients remain in recovery even when the residential phase of rehabilitation has concluded.
Aftercare and Extended Care – Making Sure Your Recovery is Lasting
To further our aim of helping clients attain long-term recovery, we offer a long-term aftercare provision. Here, clients are assigned an individual aftercare manager who is on hand should clients experience relapse following their return to 'normal life' away from our immediate care.
This aftercare service is valid for twelve months following clients' discharge from our residential centre. There is no addiction cost for aftercare. Aftercare comes 'as standard' for each client who attends our rehabilitation programme, regardless of the duration of the programme.
Inspected and Regulated by the CQC
We're proud to share our public report for Ocean Recovery Centre from the Care Quality Commission (CQC). 
Our centre is regularly audited by the CQC, which acts as an independent body that offers a rating based on their criteria. We offer the best care possible and are happy for you to read our latest report here to find out how our centre was scored.
This is a regular occurrence and is something you should always look for when searching for a private rehab that offers the best quality possible.
Meet The Team
We truly understand how daunting rehab can seem, but we can reassure you that it doesn't need to feel this way. At Ocean Recovery, we have a diverse team of professionals who are experienced within the health and wellness industry and those who specialise in addiction treatment.
With a wealth of experience, qualifications and personal experience, our staff ensure that you're guided onto the right path, focusing on your recovery to ensure you leave rehab the best version of you.
We always strive to keep you at ease during this difficult time, which is why you can find out more about who looks after you here at Ocean Recovery Centre.
From our Director to our support workers, read their profiles and find out how, and why, their passionate work can help you find sobriety once again.
Reviews of Ocean Recovery Centre
We want you to feel confident that you're making the right decision to come to Ocean Recovery Centre to fight your addiction, which is why we encourage you to read our honest reviews from our past in-patients.
We're incredibly proud of those who have made the commitment to rehab, especially in an in-patient setting. Find reviews from past in-patients below and find out how they found sobriety with the help of our centre and experienced staff.
Ocean was the first step in my journey to recovery. I arrived not knowing I was going in to rehab and absolutely terrified whilst experiencing horrific withdrawals and not knowing where I was. I can't say enough about how compassionate and caring the team working at Ocean are.I am beyond grateful for the month detox in Ocean and the help the team gave me to find my next step in my recovery journey upon leaving. It really is a safe haven during the vulnerable detox stage and there were plenty of laughs to be had in my four weeks at Ocean.A huge thank you and I will be eternally grateful for all of the support - which continues in aftercare after leaving!
Jane O'Mahoney
September 13, 2023
I turned up as possibly the most reluctant guest ever to grace the doors at Blackpool. The patience of those who welcomed me was apparently second to none (although I have no memory). My experience was second to none, staff , brilliant, patient, understanding, wise. I can't thank them enough for pretty much saving my life. If the staff read this they will know exactly what I have to be grateful for! Thanks you you all.
Alexander Melville
June 10, 2023
The staff are outstanding, genuinely caring and always going above and beyond. Great location and facilities. Highly recommended
Graham Willars
April 28, 2023
Spent 4 weeks at Ocean and it was like a holiday. Food is restaurant standard and its super modern and clean.It cost around 12 grand for 28 days in June 2022.I was an opiate painkiller addict and alcoholic and withdrawal from morphine a few years earlier was like going through a Heroine rattle and so i was very scared of suffering withdrawal. I suffered no pain or discomfort because of the cocktail of medication they gave me to detox. (Librium amongst others)The staff, are professional and know exactly what addicts go through. Every staff member I knew were recovered addicts.Walks on beach every day.Be aware, Caffeine is banned so becareful what you take in. I will admit 28 days without Caffeine was exhausting and painful so I snuck Jars of coffee in every week from the shop.I have bipolar so self medicating with Caffeine relieves the fatigue from low mood.We had a group between 7 to 15 within the month. About 6 people told the rest of us what other high charging centres were like and everyone said Ocean is the best.Your own room, private bathrooms and no indoor cameras. Most other centres watch your every move via a camera surveillance system. Ocean recovery allows mobile phones too. Many don't.Take it from me, this is the best option. Yes its costly. But you get what you pay for.I've been in recovery 9 months and my whole life has changed.Anyway, that's my experience
Jody Horner
February 27, 2023
Hi it is a great place, with brilliant caring staff, who are willing to go the extra mile to help you in your recovery, from helping with your health and well-being to getting and staying sober and relapse prevention. It gives you all the tools you need to help you, emotionally, mentally and physically during your stay and beyond. It provides a setting, where you can concentrate on yourself and your recovery, with great chefs and a great maintenence team all your needs are taken carelesving you free not to worry about a thing.
jacko jackson
January 30, 2023
Milly Nox
January 30, 2023
Getting Help Today
Don't let addiction ruin your life. Ocean Recovery Centre is here to ensure your battle with addiction is a successful one. Make the call now, and get the help you need. With Ocean Recovery Centre, you have somewhere to turn. We're here to help. Make the first step on your path to recovery by calling us today on 01253 847 553 or sending us an email by submitting the contact form.
Sources
https://alcoholchange.org.uk/alcohol-facts/fact-sheets/alcohol-statistics#:~:text=In%20the%20UK%2C%20in%202016,began%20in%202001%20%5B14%5D
https://www.independent.co.uk/news/health/alcohol-deaths-council-funding-cuts-drug-addiction-services-austerity-jonathan-ashworth-a8772301.html
Request A Callback
Enter your phone number and a member of our team will call you back to discuss your recovery.
Download Our Brochure
For more information about the addiction services that Ocean Recovery offer, download our brochure.
Download our brochure
Do I need help?
A lot of people are unsure if there are suffering from addiction. Take these tests to find out if its effecting you without your knowledge.
Select your test and find out more
Our Blogs
How to Manage Mental Health at Christmas

Managing your mental health during the holiday season can be a challenge, and Christmas can be especially difficult for people experiencing depression or anxiety. While Christmas is the highlight of the year for many people, it can also cause stress, loneliness, and anxiety for those who suffer with their mental health. Finding the right balance

Is Tramadol Dangerous?

Tramadol has become a topic of intense debate among healthcare professionals and patients alike. As its usage in the UK continues to rise, many are left confused about the true nature of this drug, with many wondering – why is tramadol dangerous? What Is Tramadol? Tramadol, commonly known under the brand name Ultram, is

Somatic Therapy Exercises for Mental Health and Addiction

There are a number of different kinds of therapy that can help with mental health and addiction. Cognitive behavioural therapy (CBT), for example, is commonly used to treat both substance misuse disorder and mental health conditions. But, there's another popular approach that's less well known – and it's called somatic therapy. Discover more about why

Is There a Relationship Between Dual Diagnosis and Homelessness?

In the UK today, there is a complex link between mental health, drug abuse and housing instability, otherwise known as dual diagnosis and homelessness. Here, we look into the two issues in more detail and reveal what the relationship between dual diagnosis and homelessness is, as well as how we as a society can help

Can Alcohol Cause Blurred Vision?

Alcohol addiction gives a person too many problems to deal with. Not only are there the financial, social and psychological effects, but also the most obvious physical problems. Another physical problem, not often considered, has to do with the eyes. They are organs that are taken for granted by many of us and drinking heavily

The Risks of Drinking in Early Pregnancy Without Knowing

Although it's widely accepted and commonly understood that drinking alcohol during pregnancy can harm the baby, what if you are unaware you are pregnant? Drinking in early pregnancy without knowing is quite common because individuals simply have not yet discovered they are, in fact, expecting. The NHS recommends that you should not drink any alcohol

How to Deal With Workaholism

Are you looking for information on how to deal with workaholism? If so, you've come to the right place. Below, we will go over everything you need to know about workaholism, including what it is, its impacts, the common signs of workaholism, and some tips on breaking the cycle. What is Workaholism? Workaholism is

Can You Overdose on Coke?

Cocaine, a potent stimulant with a long and controversial history, often finds itself at the centre of discussions related to addiction. But can you overdose on coke? If you've ever wondered about the genuine risks linked to cocaine use and potential overdose, this article aims to provide a thorough exploration of the topic. What

What is Stoptober and Does it Work?

You may or may not have heard of the term, 'Stoptober'. If you are familiar with it, then you'll realise that it is a great way for people of any age to take action against smoking and quit for the month of September. Although there are millions of smokers nationwide, with the rise of vaping

How to Get Rid of Drunken Eyes

Alcohol can affect the eyes in many ways, causing drunken eyes. If you are wondering about drunken eyes and want to find out more, you've come to the right place. Below, we will go over everything you need to know about the effects of alcohol on the eyes, the causes of drunken eyes, the symptoms,