Cocaine Detox
Cocaine addiction is one of many addictions that we treat at Ocean Recovery Centre. Many of us are aware that cocaine is a highly addictive and illegal drug. Quitting isn't easy. Once you've faced your fears and admitted that you have a problem, you should speak to our cocaine abuse team. We'll give you all the advice you need on the next stage of your recovery: cocaine detox.
To remove cocaine abuse from your life completely, you must first face the challenging cocaine detox phase. Many addicts delay battling their addiction because they know how hard a detox can be. When patients are undergoing a cocaine detox, they're likely to suffer from many physical and mental side effects. It's important that when you attempt to go 'cold turkey', that you do so at one of our world-class treatment centres. This way you'll have all of the medical supervision you need and won't be putting yourself in danger. You'll also have the best chance of finally overcoming your addiction with our supervision.
The battle ahead is a demanding one, but it's one that you can win. Our Ocean Recovery Centre teams have years of experience in helping patients through the supervised detox phase. When you arrive at our addiction centre you'll be given time to settle into your new luxurious surroundings. You'll spend time with doctors and nurses who will explain the full detox process to you. When you're ready, you'll face the detox with our helping hand, and come clean with no drugs in your system, ready to begin your rehabilitation. Let's have a look at what's involved in a cocaine detox…
What Is Cocaine Addiction
Cocaine is a dangerous drug in that it produces a powerful, but short-lived high. Our bodies build up a tolerance to the drug very quickly. This means that more and more of the drug is needed to achieve the same high, and many people will quickly become addicted. Eventually, addicts will need cocaine in their system to feel 'normal'.
There are serious long-term and short-term effects of cocaine addiction. Extended cocaine abuse can damage blood vessels and create an unhealthy blood pressure. At its worst, cocaine addiction can cause a dangerous overdose and even organ failure. Strokes and heart attacks are rare, but they are certainly possible. All the while, the cravings for cocaine are extremely strong. It's important that if you're suffering from cocaine addiction that you seek professional help as soon as possible.
The Cocaine Detox Process
Once an addict decides to battle their illness, they cannot avoid the detoxification process. The detox stage involves safely removing the drug from an addict's body, minimising the impact of the withdrawal. With a clear mind and without the effects of the drug in their system, patients are then ready to begin the next stage of recovery.
Cocaine withdrawal is not as dangerous as the withdrawal process of substances like heroin or alcohol. However, it isn't without its dangers. Let's have a closer look at the three well-identified stages of cocaine detox.
Stage 1 – The Crash
This is the first stage of a cocaine detox and will normally occur around 24 hours after the drug has left the user's system. At this stage, the noticeable symptoms are far more mental than physical. They can include some of the following:
• Fatigue
• Restlessness
• Mood swings and irritability
• Lack of motivation and extremely 'low' feelings
• Depression
This stage is crucial. Normally, this is when cocaine addicts will seek to use the drug again, and remove all of these negative feelings. There will be powerful cravings for cocaine and an almost uncontrollable desire for the drug.
Stage 2 – Withdrawal
After the initial crash, the reality of life without cocaine begins. The symptoms of cocaine detox are much more distinguished during the Withdrawal Stage, and can include the following:
• Tiredness and lethargy
• Anxiety and paranoia
• Further depression
• Inability to sleep and unusual sleeping patterns
• Intense cravings for cocaine
The Withdrawal Process is also an important stage and is done under medical supervision with Ocean Recovery Centre.
Stage 3 – Extinction
This is the final stage of cocaine detox and the longest part of the recovery. It can last many months and is when most patients will relapse and turn back to substance abuse. There are less side effects at this stage of the recovery such as:
• Continued anxiety
• Poor sleep
• Less intense cravings
• 'Low' mood and feeling
All of these symptoms will occur because of the harmful effect that cocaine has on the body and the mind. Specifically, it creates a chemical imbalance in the brain. Your brain recognises when any substance makes it feel good, and will continue to crave that substance.
Cocaine Treatment Here at Ocean Recovery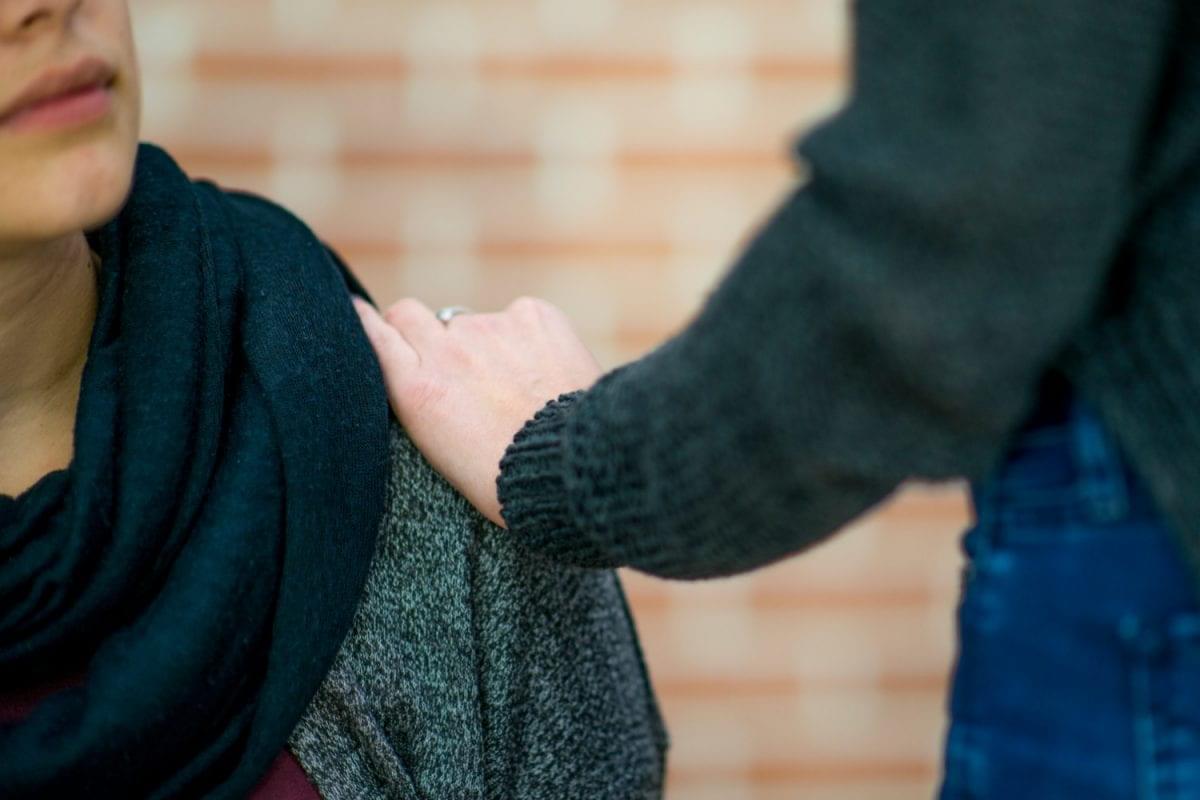 The comedown from cocaine is a steep one and can quickly take users into a dark depression. Often, people that are addicted to cocaine won't realise that their comedown is part of the initial stages of withdrawal. They can suffer from suicidal thoughts which they aren't prepared to handle.
It's extremely important that anybody going through a cocaine detox does so in the hands of our trusted professionals at Ocean Recovery Centre. Our highly trained staff will be with you every step of the way, and can help you get your life back.
Once you've completed your detox, you'll take part in group therapy sessions and workshops. We make sure that you have an increased appetite as part of a balanced and healthy diet, as there are often physical symptoms of cocaine abuse. You'll exercise regularly, benefit from holistic treatments, take part in behavioural therapies and learn from former addicts in friendly support groups. You'll leave our rehab clinic with all the tools you need to leave your addiction behind. For many patients, it's a second chance that they never thought they would get.
Call our team today on 01253 847 553 or text HELP to 83222 today to find out more about our treatment facilities. You're closer to a healthier life than you might believe.